15 Most Beautiful Belize Islands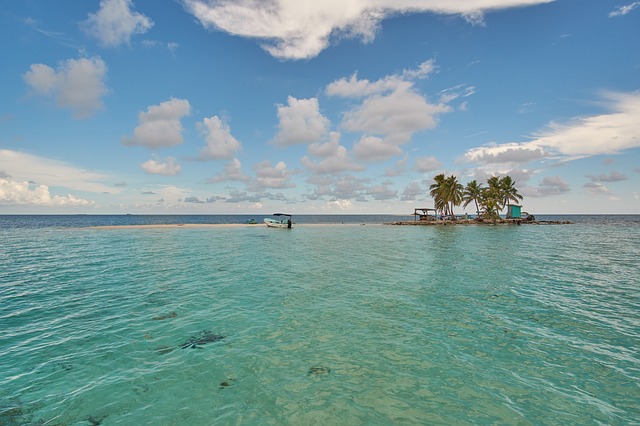 Read about a new island escape in the Caribbean Sea, off the coast of Belize. The Belize islands beckon you with open arms.
I must admit these islands are under-rated and under-visited because the other popular Caribbean Islands hog the limelight always.
Those who show indifference to the Belize islands are not aware of what they are missing. These Virgin Islands with lovely beaches and reefs are a haven for high-quality island escapes.
Come on, let us explore some of these wonderful islands.
How many islands Belize have?
As of date, 200 islands are recorded in the Caribbean Sea. All the islands of Belize are called 'Cayes', meaning 'small islands'. Cays are pronounced as 'keys'.
Example
Florida Keys
Overview of the Cayes (cays) of Belize
The entire chain of islands off the coast of Belize is coral reefs. The total length of these two hundred reefs makes it the second-longest barrier reef in the world. The first rank goes to the Great Barrier Reef in Australia.
The Belize Barrier Reef extends up to 322 km in length.
Trivia:
Do you know that the Belize Barrier Reef comes under UNESCO World Heritage Site?
Belize Map: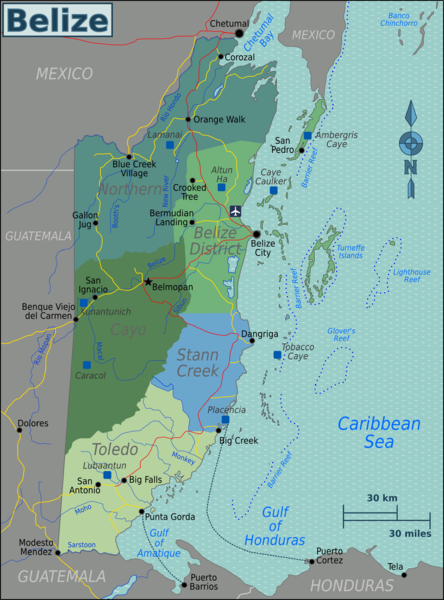 The Cayes of Belize are geographically divided into 6 groups. However, let us not dwell on that because it is not necessary to enjoy a short vacation in any one of the islands of Belize where hotels are available.
Before exploring some of the important cays, let us find out where can you stay so that you can go island hopping.
Ambergris  Caye is the number one island of Belize and is also the largest of all the islands. You can stay in a hotel on this island. Most of the hotels are located in San Pedro, the capital of Ambergris Caye.
The next big island that offers places to stay is Caye Caulker. Nearly 50 hotels are in Caye Caulker.
Generally, backpackers and budget travelers prefer to stay in Caye Caulker because the accommodation rates are cheaper than Ambergris Caye.
When is the best time to go to Belize?
Any island is suitable to tour only after the monsoon season. In Belize Islands, the dry months start from November and last until April.
What is the language spoken in Belize?
In spite of being a Central American country, English is widely spoken there apart from other languages that include Spanish, Patois, and Creole. So, your first worry is wiped off.
15 Most Beautiful Belize Islands
Now, the list of Belize islands that you can visit follows.
Ambergris Caye
Ambergris Caye though considered as the largest island measures just 40 km by 1.6 km by length and width respectively.
The beaches here wear white sand and they are backdropped by mangrove forests. San Pedro, the capital is where all the hotels and restaurants are located.
Don't expect luxury resorts of the type that are found in other highly visited Caribbean Islands. These are just basic hotels with limited amenities and luxuries. Nonetheless, some new resorts are reported of late that include Bella vista Resort and Pelican Reef Villa Resort.
Boats carry tourists from Belize City to San Pedro. The sea passage is of 90 minutes duration. If you can't stand a boat ride on the wavy sea,  you can hop on a plane from Belize city. In just 15 minutes, you can land in San Pedro. More than 20 flights a day serve the two destinations.
The most visited beach in Ambergris Caye is called 'Secret Beach' which is not a secret beach anymore because it is a highly crowded beach.
Other beaches of popularity there include:
Pirate Beach
Maruba Beach
However, the biggest and foremost attraction in Ambergris Caye is the Great Blue Hole.
This marine sinkhole attracts curious tourists and some dare to dive in. The bottom of the Blue Hole lies at 450 feet approximately.
What to do in Ambergris Caye?
Bird watching in Ambergris Cay
I read the patience of bird watchers is frequently disturbed by some of the wildlife that includes raccoons. It is a big pest and an intelligent one.
If you are a beginner birder, you can join a bird watching tour arranged by your hotel. There is even a bird sanctuary outside San Pedro city. Inside the forest-like surroundings, there is a watchtower to spot the birds.
The sanctuary is thoughtfully planted with fruit trees that the variety of birds love to feed on.
Here are some of the rare birds that you can spot on the island of Ambergris Caye.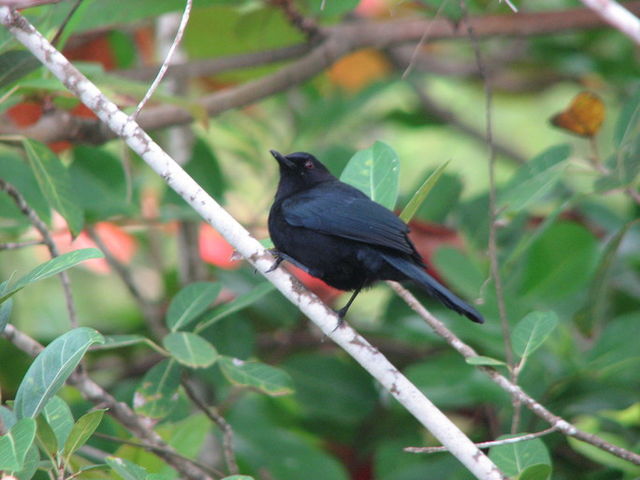 White-eyed Vireo-a cute small bird that almost looks like a house-sparrow
Great Kiskadee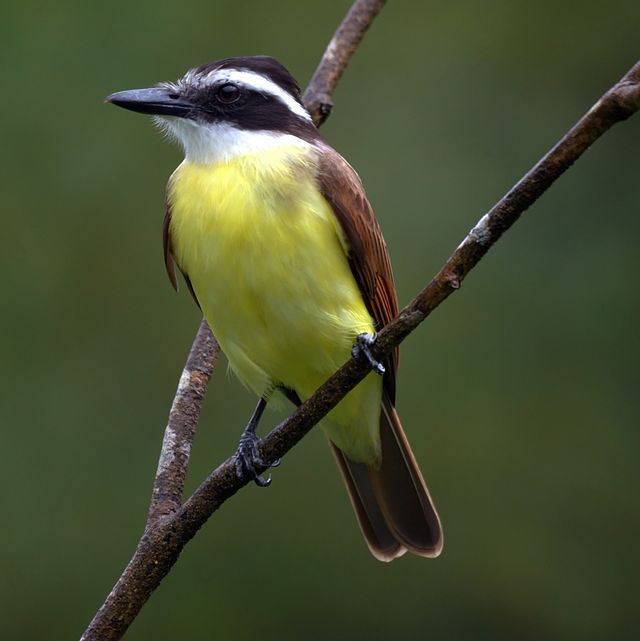 Golden-Fronted Woodpecker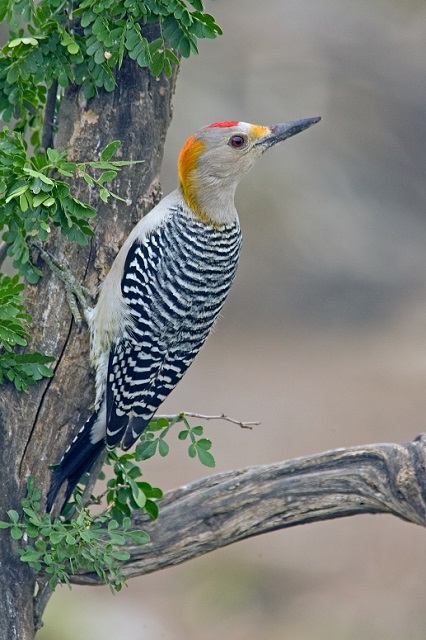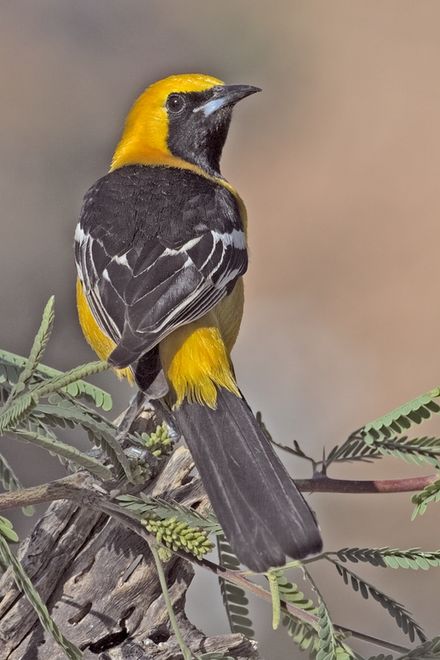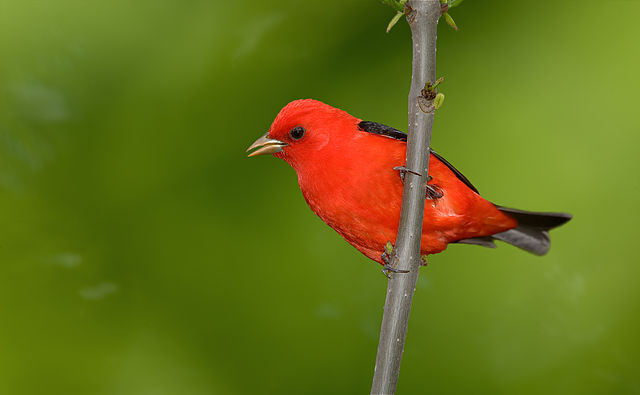 I counted about 175 beautiful birds that are living on the various Cayes of Belize. This is a great place in the Caribbean to spot so many exotic birds.
Scuba Diving and Snorkeling in Ambergris Caye
Barrier reef islands mean there is a lot to see underwater. The colorful corals and the fishes of myriad sizes and shapes that feed on the corals pull scuba divers and the snorkelers in large numbers.
Local guides will take the interested tourists to exclusive diving and snorkeling spots.
Water adventure sports in Ambergris Caye
The islands have been on the tourist radar for a long time. Naturally, water sports must have developed.
This island offers a variety of water adventure activities such as wave surfing, windsurfing, kite surfing, jet skiing, paddle boarding, and kayaking.
Wakeboarding has been included in recent years.
This is an exciting adventure on water in which you ride, standing on a board. You are towed to a fast motorboat and the board will move on the wake created by the fast motorboat.
Don't imagine a big waterpark with numerous rides and slides. This mini water offers the following water-based games and slides.
Water slide
Ziplining over the Caribbean Sea
Infltables for children
Swimming pool
Trampoline
The water park is known as El Diablo Aqua Park. It is one of the amenities of Caribbean Villas Resort n Ambergris Caye.
The nightlife of Ambergris Caye
Don't assume there is hardly any nightlife on this small island, locate somewhere between the Caribbean and South America.
It is on the contrary. The nightlife in Ambergris Caye means the beaches are lined with ready-made bars and bar-be-q benches.
The added attraction is the live music played by the local Belizians. It is a party until late in the night, buddy.
Food on the Belize Islands
Look at the connoisseurs' table here. It is really exotic.
To name a few dishes with the hope of enticing you to make your trip to the islands immediately: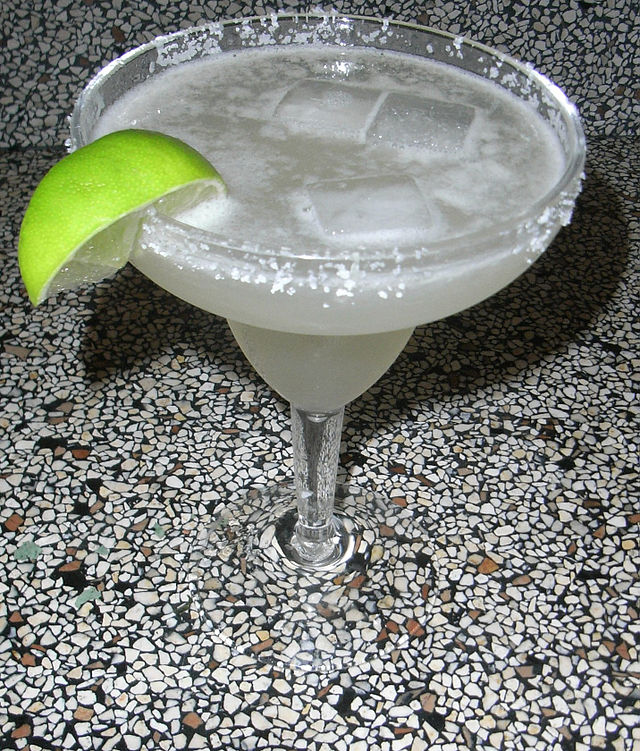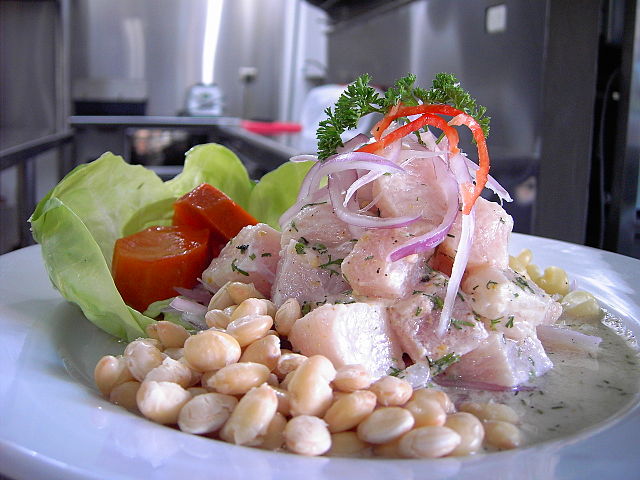 Conch fritter
Snook Fish
Salbutes
Gamache
Lime Pie
Shrimp Sandwich
Chimol-originated from Salvador
What to buy in Ambergris Cay?
Belizian chocolate of course! It tastes different. Find out the difference personally. In addition, if you fall in love with the Belizian chocolate, learn to make it back at your home by taking a chocolate-making lesson for a small fee.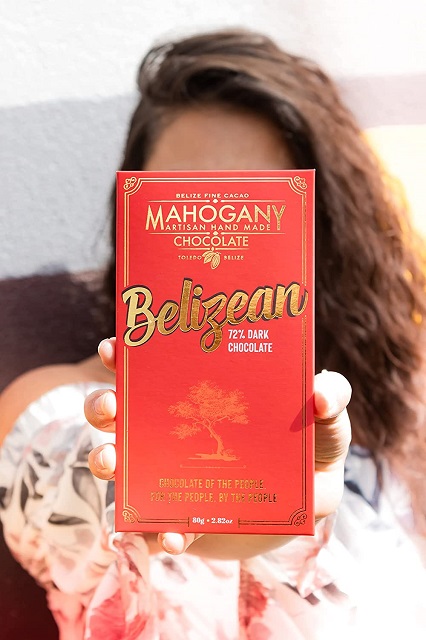 Attractive packing-eh?
Caye Caulker
This second-largest island of Belize is located about 32 km from Ambergris Caye. I believe Belize city is also located at the same distance.
To reach Caye Caulker, you can take a ferry from Belie city. The running time will be just about an hour.
Another fun way to go to Caye Caulker from Ambergris Caye is to fly! Yes, you can fly in a plane. The plane ride duration is just 9 minutes!
As I mentioned earlier, Caye Caulker is a budget traveler's choice of Belize Cayes. The prices of food ad booze is unbelievably cheap in CayeCaulker.
I read the majority of the visitors to Caye Caulker are from Belize and also from Mexico City.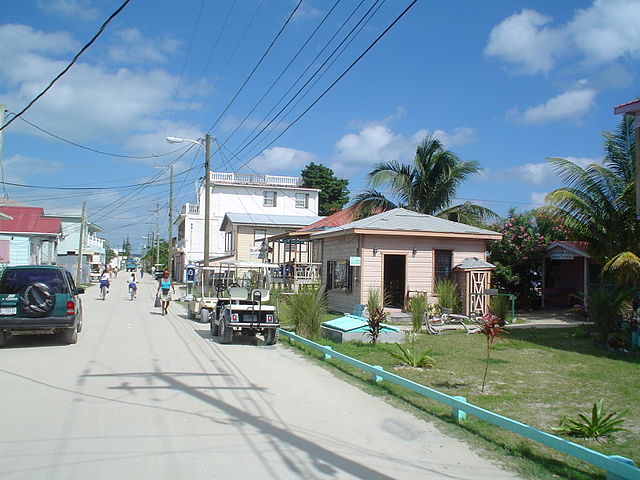 Even diving cost is said to be cheaper than Ambergris Caye. The ardent scuba divers can't wait to explore an underwater cave on this island.
The highly visited swimming spot here is called the 'Split'. It is actually a canal that divides the Caye Caulker into two. Yes, it is a 'split' indeed.
Silk Caye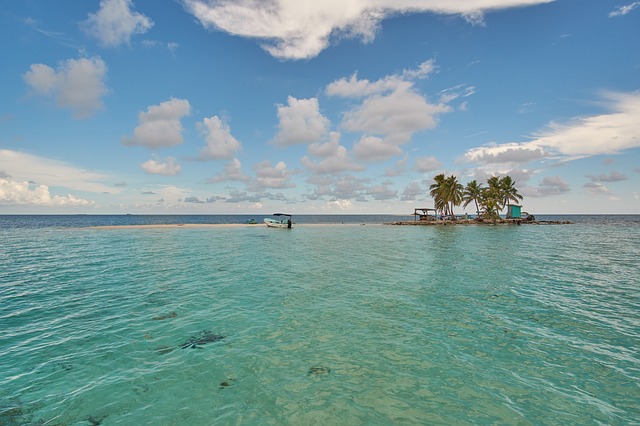 The water appears very clear-right? Thus, Silk Caye is suitable to snorkel and also for swimming. Its only beach was voted as one of the best beaches in the Caribbean region. In spite of that, this Belize Island is not highly patronized.
Blackadore Caye
What an odd name for one of the islands of Belize! As of now, this cay is uninhabited. It is a private island where a resort is coming up.
Glover's Reef Atoll
This atoll is teeming with marine creatures attracting divers and snorkelers equally. Nobody lives here.
Goff's Caye
This Goff's Caye looks pretty small-eh? I think it is not even a kilometer long. The width of Geoff's Caye must be less than 200 meters!
The Belizian Barrier Reef is located just a stone's throw away distance. If the tides are low, I suppose you can happily walk up to the Barrier Reef. That will be a memorable experience.
The beach on both the shores wears white sand. From Belize City, you can land on this cute little Caye in about half an hour by boat. This is one of the uninhabited islands.
Laughing Bird Caye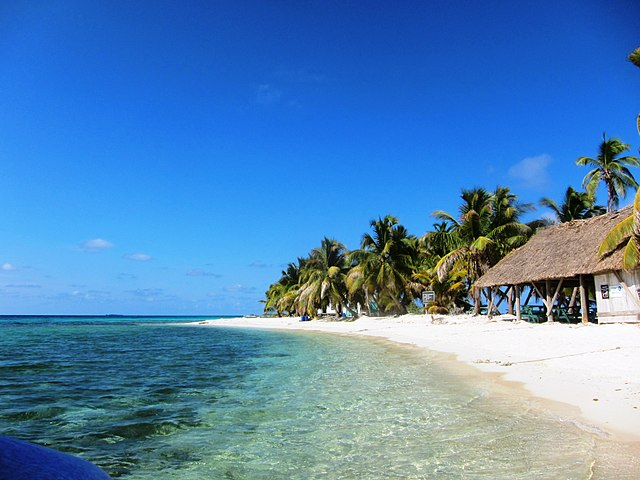 Ah, pretty, very pretty indeed. It looks like a typical uninhabited Caribbean Island off the coast of Belize that is about 20 km away. It comprises less than 2 acres of land!
This is another one of the Islands where no one lives. Laughing Bird Caye is  visited by the tourists whose main interest to see is the underwater creatures.
These eager scuba divers and snorkelers were the reason for the exodus of Laughing Gulls after which this small island got its name.
Ranguana Caye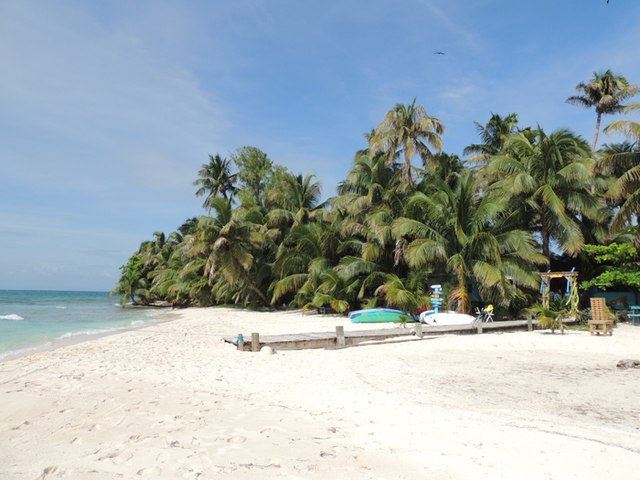 The sand on the beach is gloriously white. An inhabited Belize Caye, it also comprises just 2 acres of land area.
If you dare stay overnight on such a deserted island, there are a couple of cabanas thrown in on the beach.
South Water Caye
This Belizean Caye is visited mainly for seeing the marine creatures and the very rare bird Brown Booby.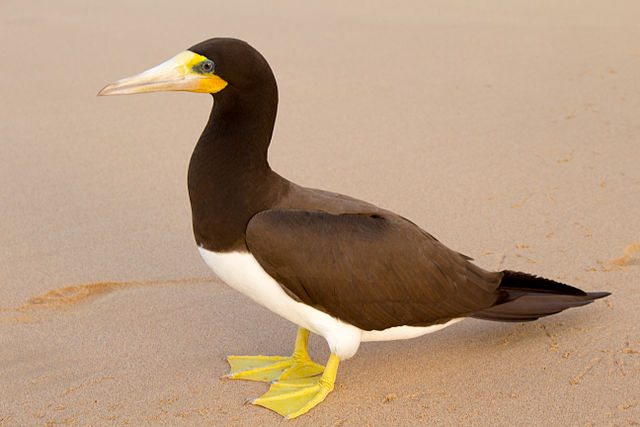 What a color!
In addition, you can spot the spectacular Frigate Bird that you cannot miss. It will have a large red bag beneath its beak.
There is a marine reserve here that protects the wonderful underwater creatures including the coral reefs.
Tobacco Caye
Though this island has no permanent residents, a few lodges are functioning so that occasional visitors can stay for a night just to experience staying in an uninhabited Caribbean Island.
Since Tobacco Island is located very close to the South Water Caye Marine Park, diving enthusiasts come to this caye and stay in one of the lodges.
St. George's Caye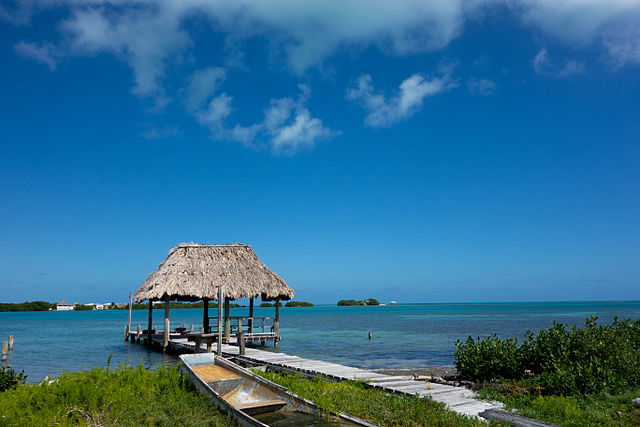 There is a resort on this St. George's Caye! The St. George's Caye Resort is only a 20 minutes boat journey from Belize.
Enlarge and view the stunning resort. It is very picturesque and built close to the Caribbean Sea.
The resort offers a few overwater bungalows. They are eyed by the honeymooners.
When last recorded, just twenty people lived on this island.
Caye Espanto
Interestingly, until 1997, it was not christened. Only in 1998, when it was bought by an American businessman, it came to be called Caye Espanto.
He built a resort on this island of Belize and opened it for guests in 1998. I think the resort with a helipad occupies the major portion of the caye which is just 3 acres. If you want to know the island's measurement, it is only 1180 feet in length and 1700 feet in width. Note down it is only in feet and not even by meters!
If I get a chance, I would choose this Belizian Caye ahead of all other Cayes of Belize because of the privacy I get at the beach.  I would have all the sun beating on my back. Unlimited share-eh?
Blackdore Caye
This small island is also privately owned by an American when he vacationed at the private resort in Caye Espanto. He is building a resort on this island. It is an eco-resort with ambitious plans.
Blackdore Caye is located 15 minutes-boat ride away from San Pedro.
Half Moon Caye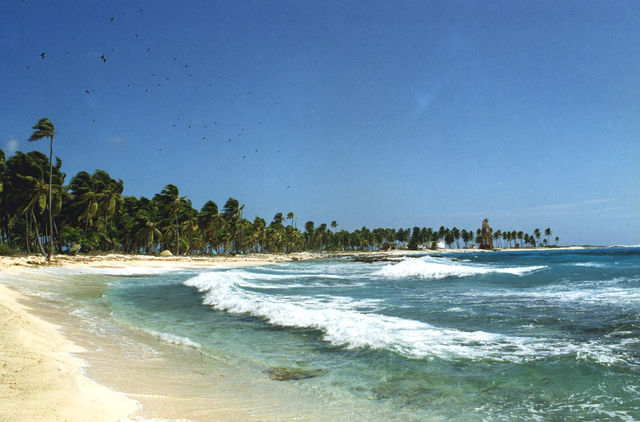 It is one of the very few islands that is known for rich marine life that warranted the creation of a national marine park in Half Moon Caye.
Apart from diverse underwater creatures, this caye of Belize is home to rich avifauna. The star of attraction is the red-footed Booby.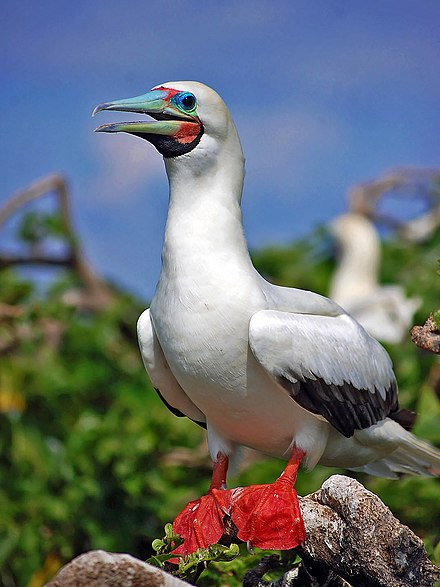 Red-footed Booby.
It is quite a big bird that must weigh around 50 kgs. The magnificent birds co-exist with eighty-plus species of birds on Half Moon Caye.
Some unique facts about Half Moon Caye.
A unique tree called Sincote emanates an orange smell.
Red-footed Booby's excrement is used as effective manure.
Large numbers of sea turtle breed and nest on this Belize Caye.
This caye's length is just 800 meters that one can walk across in a couple of minutes.
Chapel Caye
This is one of the best islands where you can stay. There is a fairly large resort with notable amenities of which a large golf course is the most adored playground on this tiny Caribbean Island.
You can even find an airstrip on this beautiful Belizian Caye. I foresee this island of Belize is going to be frequented by the rich and famous Americans in a few years.
To sum up;  the Belize Islands, I think they act as a good island escape and cheaper than the majority of the Caribbean islands.