5 Beautiful Islands Near Fort Myers Florida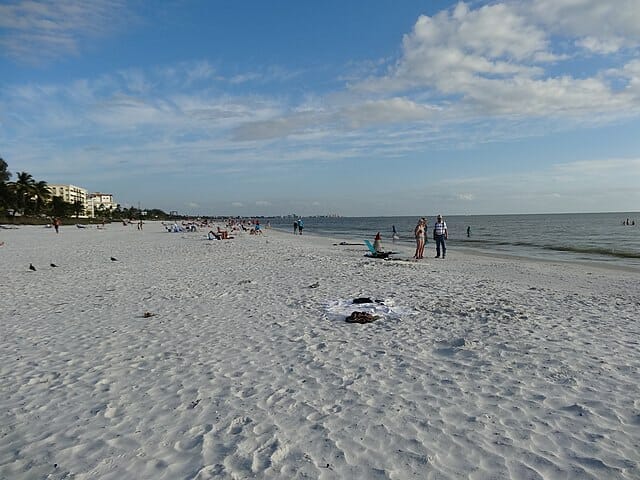 Fort Myers is a beach city on the southwest coast of Florida, facing the Gulf of Mexico. There are five beautiful islands near Fort Myers, Florida.
Among numerous beach holiday destinations in Florida, Fort Myers city is one of the most highly visited places in the United States.
5 Beautiful Islands Near Fort Myers Florida
Apart from the usual charm of a sunny Florida city, Fort Myers has another attraction factor. It has 5 beautiful islands that are not far off the coast of its coastline.
The names of these 5 picture-perfect islands near Fort Myers are:
Estero Island
Sanibel Island
Pine Island
Captiva Island
Lover's Key
I will cover the five islands off Fort Myers, briefly.  I know you are keen to know about the Lover's Key. Therefore, I will dwell on it first.
Let us first find out the reason for this small island off Fort Myers city. Long before the road accessibility to the island was provided, one can only row a boat to reach Lover's Key.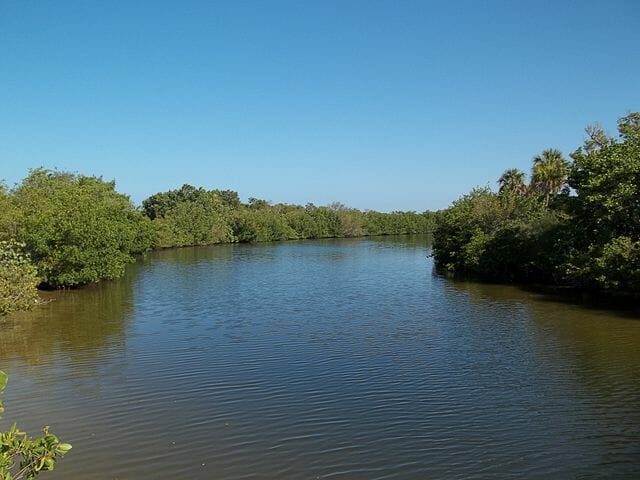 Generally, Americans like faster access. Hence, they assumed only those who are in love with each other would like the slow approach to the island.
The reason for a name is certainly odd but fair.
How Do You Reach Lovers Key?
There is a causeway through which you can drive a car to get to the island. As a matter of fact, you can simply walk over the bridge. That will be more enjoyable than driving swiftly over the bridge that is called, "Big Carlos Pass". After all, the length of the bridge is only 500 meters!
Here is a video of the Big Carlos Pass Bridge:
What Lovers Key is Famous for?
Weirdly, this island near Fort Myers is famous for weddings! I think the just-married couples would stay back in one of the resorts to begin their honeymoon as soon as the last guests of the event have left.
Things to Do on Lovers Key:
When you are on an island and that too from a walkable distance from a big city in Florida, it means you want to reduce the speed of living for a couple of days and enjoy a relaxed holiday, however small it may be. One of the sought-after activities on any island is boating. You can rent a kayak (with a double-sided blade), and row off to enjoy rare freedom on the lagoon with almost nil waves.
There are also canals that merge with the lagoons who in turn mingle with the Gulf of Mexico. It is easier for you to paddle your kayak on such waters.
Some seabirds (mostly Ospreys) may travel along with you. Watch them catch their fish expertly. You can also put out your angling rod and try your luck.
If luck is on your side, you will be able to spot dolphins and manatees (sea cows).
Grab a beach towel, sit, and gaze at the horizon. It is the best way to enjoy a beach.
There are exclusive trails for walkers and bikers.
Estero Island is a close neighbor of Lover's Key.
How to Visit This Island off Fort Myers City?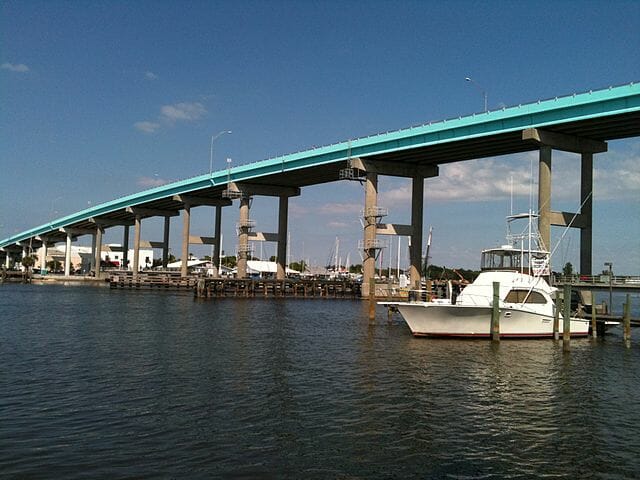 The picture points to the Matanzas Pass Bridge. It connects Estero Island with Fort Myers city.
The Big Carlos Pass Bridge also connects to the southern tip of Estero Island.
Whatever you did on Lover's Key, you can do the same on Estero Island.
Again, you can reach the island through a causeway called the 'Sanibel Causeway'.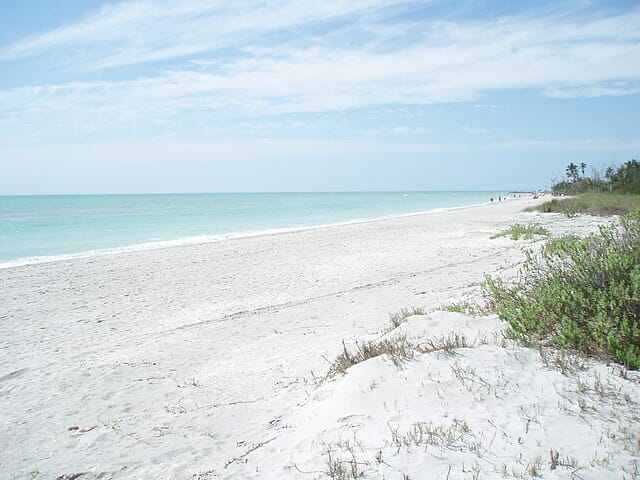 Shell Huntingin Sanibel:



Sanibel Island's beaches would certainly engage shell hunters. Shells attract the majority of us. They are eye-catching and would urge us to pick them up.
Flamingoes on Sanibel Island:
The J.N. Ding Darling Wildlife Sanctuary is located on this island near Fort Myers city. Flamingoes, the beautiful pink birds flock to this wildlife sanctuary.
Windsurfers are seen enjoying the free sail on the Gulf of Mexico.
It is the largest island near Fort Myers city. You can reach this lovely island by road from Cape Coral, a city in the Lee Country, Fort Myers, Florida.
A bus or taxi can get you to the island in about 40 minutes.
The island's winged beauties are the major attractions for tourists from Florida. The state-owned Matlacha Pass Wildlife Refuge ensures several migratory birds pay a visit to their temporary home in Florida. The gorgeous Roseate Spoonbill and the majestic Ibises are easily seen.
They trust the mangrove forests on the island and begin their breeding season while visiting Pine Island.
Pine Island Wildlife Refuge:
This is another wildlife sanctuary on Pine Island, smaller than the Matlacha Pass Wildlife Refuge.
Pine Island Sound:
Do you know there is a 'sound' (inland sea) very much within the United States? The Pine Island Sound can be seen while visiting Pine Island or Sanibel Island. The 'Sound' lies between these two islands.
Ps: There are numerous 'sounds' in the U.S.
Kayaking on Pine Island:
Rowing your kayak or the canoe through the marshes of mangrove forests on this island will get you very near to nature. The silence, the fishing by the seabirds and other aquatic birds are the surreal scences there.
Quite a lot of Floridians have their own homes and condominiums on Pine Island. They are available for rent. You can pick your choice of lodging through online.
We have come to explore the last island off the Fort Myers coast.
Here, the beaches are lovely and the weather is as expected, sunny and windy at times.
Similar to the other islands and keys near Fort Myers, there are quite a lot of outdoor activities that include boating by self-paddling, bird watching, and biking.
The shy Royal Terns can be spotted amidst herons and egrets.
Cruising the Gulf of Mexico:
Ask for 'Captiva Cruises' that take you to some stunning places around the Captiva and Sanibel Island. The cruise guide will show you the sea cow (manatee) and dolphins.
You will be also taken to Cabbage Key (another one of the Florida Keys) where some fisher men live. They have put together even a small café on the island that serves the freshest seafood.
Sanibel Causeway gives a road access to Captiva Island.
All these islands near Fort Myers city and Cape Coral city give you the perfect weekend holiday. It is no wonder that Florida is the most sought-after place in the U.S.
FYI, if you are a tour guide or travel club organizer, consider going to GS-JJ.com to design customized pins or customized lanyards for your group to commemorate their excursion to these beautiful Islands. Not only are they a fun collectible, but they make a unique travel souvenir they'll want to keep for years to come! The lanyard can also be used to store small things, such as cell phones, keys, or pens. Besides adorning hats, clothes, bags, and other accessories, the pins can also enhance the travel experience.