The Ultimate Travel Guide to Aruba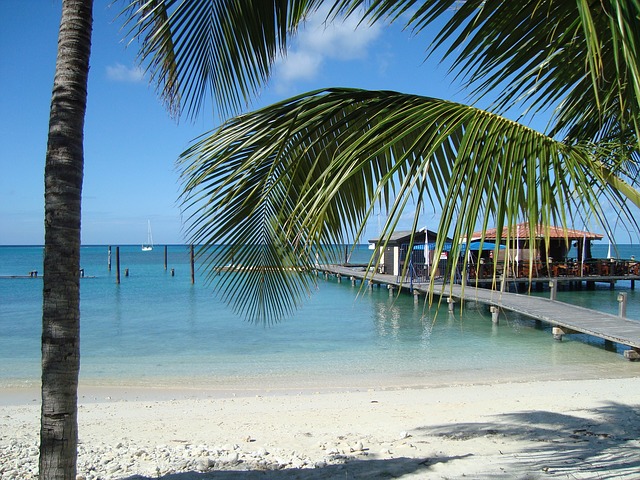 Where is Aruba and what to see in Aruba?
Travelers, especially the island buffs choose one or more reasons to plan a trip to an island like Aruba. Islands attract visitors much more than a hill station or a ski resort. Generally, people travel to islands for reasons such as:
Pristine and strikingly bluish water
Extensive beaches to take a sunbath
Freshest seafood
Ideal swimming conditions
Peace and isolation
Fantastic marine life
A range of water sports to spend time
Exotic gifts one can buy
Luxury sea view rooms and cottages
I think I have covered all the attractions with which an island beckons travelers.
Where is Aruba
Aruba is an island located in the Caribbean sea. Have you not heard about it before? I don't blame you. It is not as well known as the other Caribbean islands such as the British Virgin Islands or Jamaica in spite of being located only about 3 hours flying time from Miami, Florida–America's most visited beach station.
How to reach Aruba.
All of the Caribbean Islands are situated between North America and South America, in the Caribbean sea.
Aruba can be reached by flights from most of the major East Coast cities in the United States. From Miami, the flights take two hours and 40 minutes. If you are already in New York as a tourist, you need not go to Florida. You can catch a direct flight from New York to Aruba and the flying time is about 5 hours only.
Note: If you want to search Aruba on the Internet, do not key in "Aruba Island" for you will only see Palm Island. Just type "Aruba" in the Google search box to see the details of Aruba.
Is Aruba an American country?
No! it belongs to the Dutch.
Overview of Aruba.
Aruba is not a volcanic island though it was originally formed due to volcanic activity long ago.  Five other islands along with it form the Dutch Caribbean islands namely:
Curacao
Bonaire
Saba
St. Eustatius
Dutch Sint Maarten
All these Dutch Caribbean islands are part of Lesser Antilles archipelago.
The island of Aruba was formed as a result of volcanic activity.
The nearest country to it is Venezuela that is only 24 km away.
The original inhabitants of Aruba are Arawak Indians who spoke a language called Papiamento. It is still spoken in Aruba along with English, Dutch, and a bit of Spanish too.
The capital of it is called Oranjestad. Being obviously a Dutch name, it is difficult to pronounce by the majority of us.
What can you eat in Aruba?
Being an island in the Caribbean sea, Aruba is blessed with rich marine life and hence, seafood is the predominant food in Aruba. The local specialties of Aruban food are:
Pumpkin soup that is locally known as Sopa di pompuna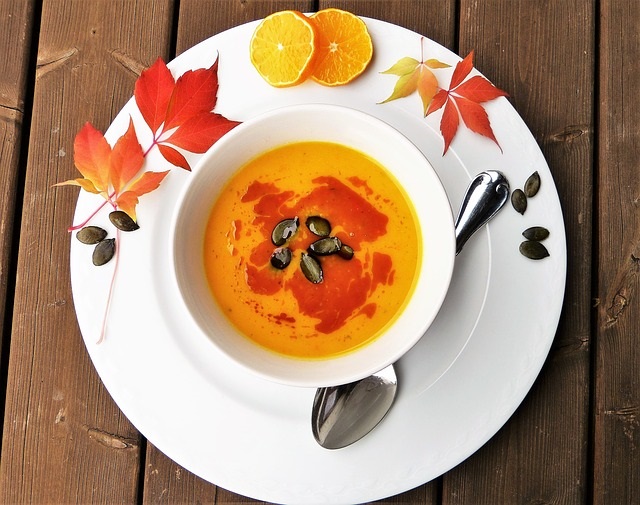 Keshi yena-a cheese ball stuffed with spicy meat.
Funchi also known as Polenta-a corn-based meal
Stoba-beef stew
Pan bati-a flatbread made of wheat and sorghum flour
Pastechi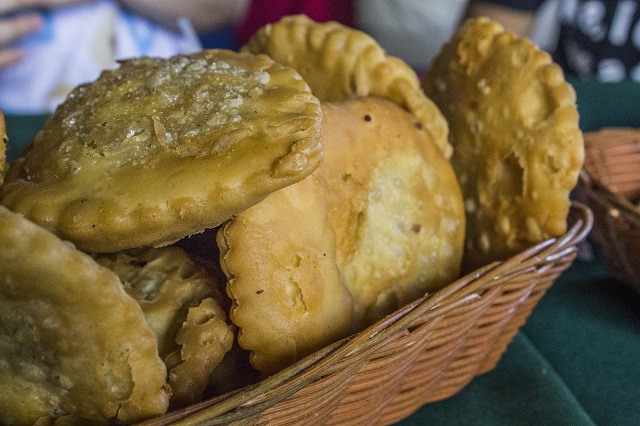 It looks like the samosa in Asian countries but it is actually Spanish snacks made here.
Regarding fruits, there are some locally only available fruits that include a fruit called Madame Jeanette's.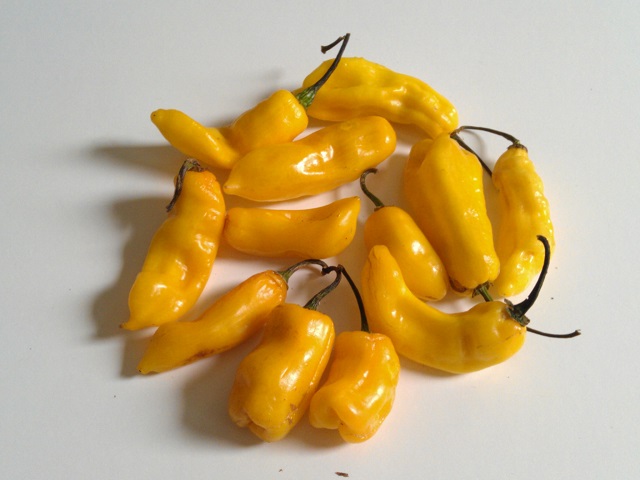 Of course, being a Caribbean island, watermelon is cultivated in abundance and so too the Papaya.
Where to stay in Aruba?
Being a paradise island in the Caribbean Sea and visited by hundreds of the rich and famous, the expensive and elite Hyatt Regency and the Ritz-Carlton have their presence in Aruba. The majority of the hotels and beach resorts are located on the north-western part of it, on the way to Palm Beach.
The budget but luxury hotels range start from about 180 Euro per night. Boutique hotels charge less. If you don't want to spend so much money but still want to visit Aruba, plan your trip between April to August which is actually the off-season in the island because of hot weather.
What to see in Aruba
I will cover the beaches later but let me first take you to the Arikok National Park. Don't expect to find a lot of vegetation here. It is a beachfront park where the pain attraction is a naturally formed pool named "Conchi".
You must ride on an all-terrain vehicle only to visit the park.
Fontein Cave where you can see Indian rock paintings.
Tourists love to climb on the Mount Jamanota -the highest point in this island to have a bird's eye of the  island.
Eagle Beach is the most visited beach in the island. To cater to the needs of the tourists, there are plenty of resorts. Because of its pure white sand beach, the Eagle beach is rated as one of the best beaches in the Caribbean Islands.
Ayo Rock Formations Guided tour itinerary would include a trip to the

Ayo Rock Formations

. There is a tourist attraction in Aruba called Natural Bridge but now in ruins. About 3 km away from the natural bridge is the Ayo village where you can see the Ayo Rock Formations.
There are too many small attractions that you will be taken to by the local tour operators.
Some of the places to see in here are:
 Druif Beach–good spot for snorkeling and scuba diving
Natural Pool-it is a pool that is surrounded by rocks that thwart the raging waves of the Caribbean sea.

Hooiberg– a small volcanic (dormant of course) mountain and is seen from everywhere on the island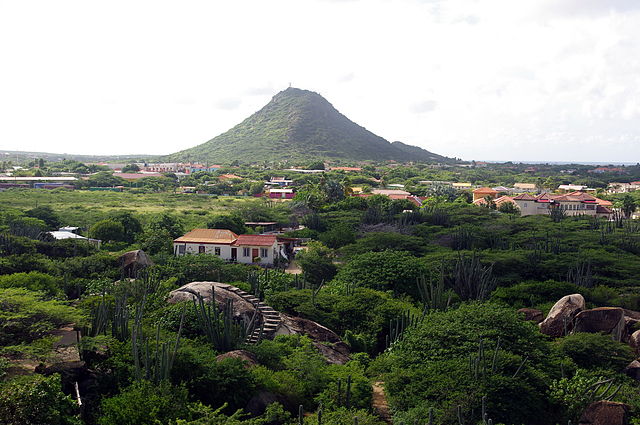 National Archaeological Museum

– it has some very ancient collections dating back to 2500 BC!
Bubali Bird Sanctuary, Noord- for seasonal sightings only because only migratory birds are said to arrive.
Rodgers Beach-isolated and great for calm water and thus swimming is preferred here.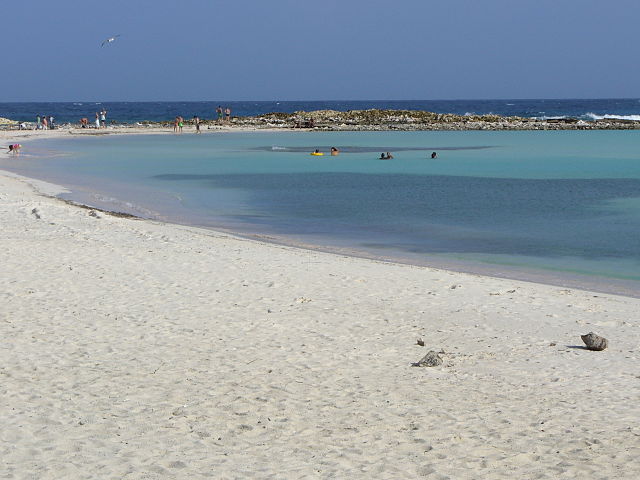 Nightlife in Aruba.
Surprisingly, there are several casinos in the island that keep your nightlife fully engaged with fun and frolic.
Here are the most crowded casinos in the main land.
For adventure activities such as windsurfing, snorkeling, and kitesurfing:
For these engaging water sports, you can visit the Hadicurari Beach and Boca Grandi Beach.
Underwater Scooter
Oh, this is a unique water sport in the island and is called Seabob. It is rightly called as your 'personal submarine'
Island Hopping
You cannot resist the temptation of visiting other smaller islands and islets once you are in the main island.
The best island to hop on to by riding on a ferry is the Palm Island. The boat will deposit you on the shores of Palm Island in just 5 minutes. However, you can spend the whole day on the Palm island, drinking, eating, swimming, and snorkeling.
Going through the various sights to see and myriad activities to do in Aruba, it has something for everyone.