3 Best Spots in Bali Island for Water Rafting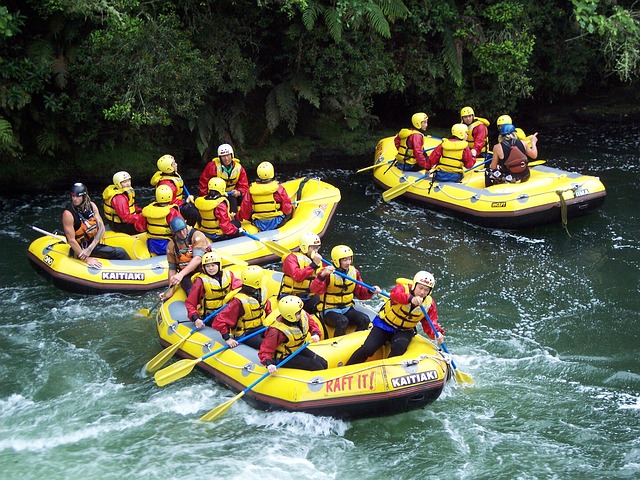 So, you have finally made up your mind to take a vacation in Bali island, world's ultimate island holiday destination with plenty of WaterSports like Water Rafting. There is nothing like Bali in the world that offers so much for the entire family.
I presume you have booked your hotel, listed out the things to see and do, shortlisted several Bali sightseeing tour organizers and even decided where exactly you are going to eat your first Bali breakfast.
Most of the tourists to Bali will spend the first couple of days drinking, eating and lying around lazily on the superb beaches. Then, it is time for them to explore the various water sports offered in Bali and one of them is water rafting.
If you have concluded to indulge in water rafting in Bali island, I have some useful tips & recommendations to you.
People visit water rafting spots based mostly on their place of staying. Whichever water rafting spot is near to their hotel in Bali, they will visit it irrespective of the pros and cons of water rafting spot.
What  is Water Rafting
Now, do you want to know what exactly is water rafting and what is whitewater rafting?
An inflatable raft is used in water rafting. Four or five people get on board and navigate the raft in a river mostly. I mean rafting needs a flowing water body.
Whitewater rafting is all the same but the water current is so much that as the water gushes, it creates a white foam or spray and the water turns white. White water rafting is certainly difficult and only experienced and really courageous people indulge in white water rafting.
Am I clear?
Water rafting spots are rare; you don't see them in big cities even if there is a river flowing. The landscape should be rugged and should be surrounded by lots of greeneries for making a water rafting sport possible.
Ayung River water rafting, Bali island.
Ayung River is located at Ubud, one of the best places in Bali for sightseeing. Some of the most enchanting tourist attractions in Ubud, Bali include rainforest,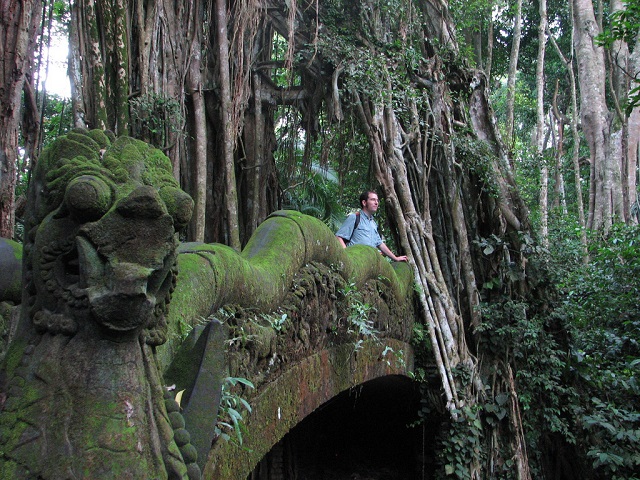 rice terraces, and ancient Hindu temples.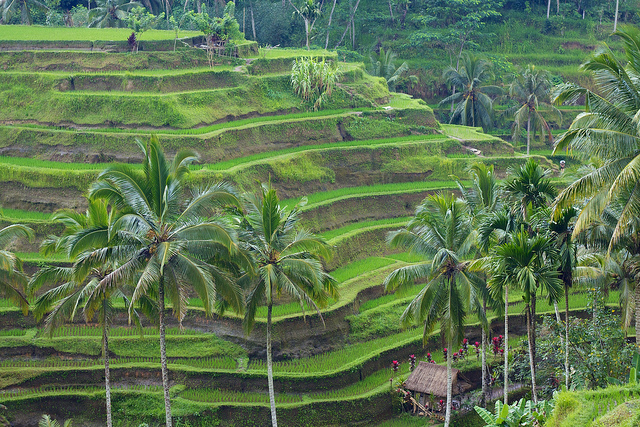 Ayung River water rafting can be an exciting adventure activity. The river rafting length is 10 km and the time taken to complete this 10 km length will about 2 hours.
Tourists staying in any one the resorts in Ubud, Kuta or Seminyak areas will choose the Ayung River for water rafting. A taxi will take you to the starting point of the Ayung river water rafting in 20 minutes.
Ayung river water rafting path is suitable for beginners but still, even a beginner needs enough courage to go on a river raft.
Telaga Waja River Rafting, Bali.
This is lengthier (15 km) than the Ayung river rafting length which is 10 km. I mean the length of the water rafting rout whereas the actual length of the river is definitely longer. For example, the length of the Ayung river is 62 km whereas the rafting is possible only for 10 km.
Telaga Waja River rafting takes about two and a half hours to terminate your rafting. You would have navigated your raft with paddles for nearly 16 km! That would certainly tire you.
Telaga Waja river rafting spot is located in Karangasem Regency, in the eastern part of Bali Island. Since the rafting spot is located slightly deep inside and away from the main road, you need more time for reaching in a car. Therefore, leave a bit early from your hotel. I think even the nearest hotel to the Telaga Waja River Rafting spot is a solid 100 minutes drive away.
Melangit River Water rafting spot, Bali
Of the three rivers in Bali, the Melangit river is the most suitable for white water rafting as evident from the video above. The water current in the rafting path seems quite strong and there are vertical slides and drops that turn the blue river water into white water.
Did you notice a waterfall and the lush green forest passing by the river? I am sure experienced and adventure seekers would definitely choose this water rafting spot only in Bali to satisfy their ego.
Melangit River WhiteWater rafting is the most challenging rafting spot in Bali Island.
Location of the Melangit River White Water rafting spot:
This thrilling river rafting spot in Bali is accessed from the Klungkung Regency's western part. If your hotel is located in the neighborhood of Gianyar Regency, then you must drive in the eastern direction to reach the Melangit River Rafting spot.
The length of whitewater rafting route in Melangit is only 7.5 km, lesser than the Ayung River and the Telega Waja river rafting.
There is no dearth of river rafting companies in Bali. Each of the three river water rafting spots in Bali is serviced by more than one experienced rafting safari organizer. You must do your due diligence before choosing the best rafting company.
I have compiled a few names of the rafting companies but I must admit I have not tried them.
Best rafting companies
Sobek Rafting at Telega Waja River
For the Ayung River Rafting area, you can call Bali Adventure rafting co.
Try to contact Bakas Levi Rafting who offers rafting service in the Melangit River.
River rafting is the ultimate water sports adventure in the world. The entire duration you spend on your raft is filled with screams of delight. Once you try your courage, you are very likely to want to try again whitewater river rafting.