Tranquil Kandy tour guide, Sri Lanka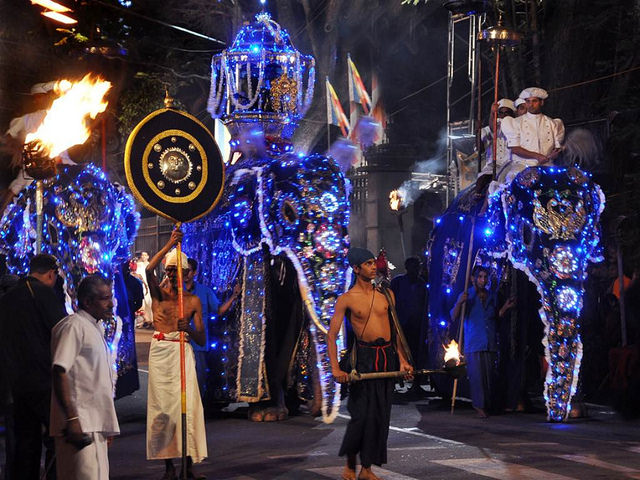 At the outset, let me de-scare you; Sri Lanka is safe now for the tourist. It's peacetime in Sri Lanka. Sri Lanka is an island proudly called as the 'Emerald Island' in the Indian Ocean due to the green tea plantations, and thousands of coconut trees.The majority of the tourists to Sri Lanka will spend just a few hours in its capital city Colombo and quickly catch a train or a taxi to go to Kandy, the most attractive part of Sri Lanka because of its location in the green mountains, slopes and slopes of tea gardens, rainforest, temples, and museums.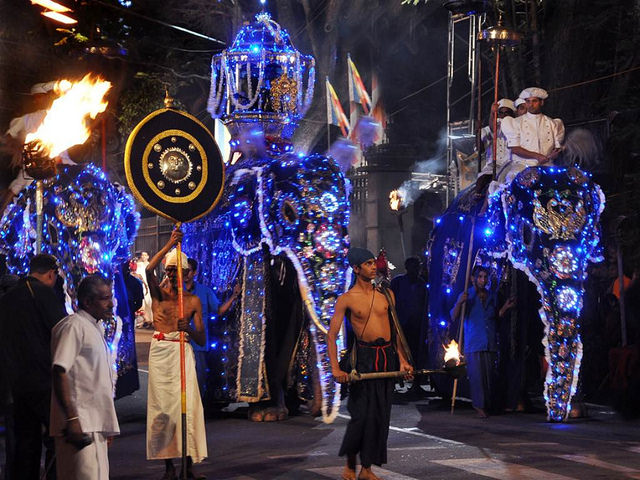 Image Credit: Amila Tennakoon, Flickr
The number of temples in Kandy is such that it is known as the 'spiritual capitals' of Sri Lanka. Apart from several Buddhist temples, It has several museums dedicated to religion and tea.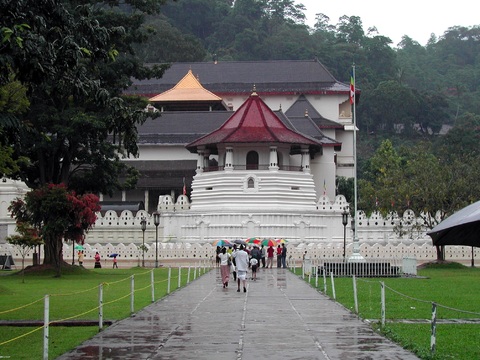 How to reach Kandy, Sri Lanka?
There is no way you can fly into Kandy because there is no airport in Kandy. Since it is just about 120 km from Colombo, you can reach Kandy by road or rail in approximately 3 hours.
Of late, there is an air taxi service that shuttles tourists from Colombo. It's a water plane called "De Havilland Twin Otter float plane". This air taxi service is operated by Sri Lankan Airlines.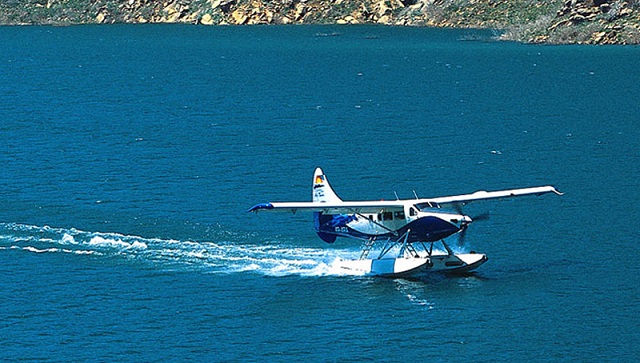 The plane takes off from Kelani River and touches down at Mahaweli River in Kandy. The duration of the air travel is only 30 minutes.
Before you start off to see around this destination, you need a place to stay, freshen up, and eat something-right?
Accommodations recommended in Kandy.
Kandy is now an international tourist center, buddy and hence the accommodation options are ample. The range of Kandy lodging choice includes 5-star luxury hotels, budget hotels, eco Lodges, and guesthouses.
Kandy Kings Pavilion – Luxury hotel

Kandy is at an elevated location, about 1600 feet above the sea level. The Kings Pavilion situated on top of a hillock offering wonderful views of the mountains and the tea plantations.
Kandy,Eco Lodge.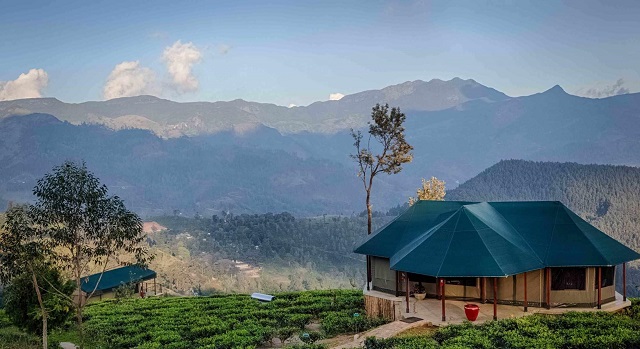 Some eco-conscious international tourists chose to stay in eco-friendly lodges and for them, the Madulkelle Tea and Eco Lodge is highly recommended. It is located in the midst of Madulkelle Tea Estate.
Are you wondering what an eco-lodge is? It's nothing but canvas tents pitched on open ground, mate. Well, staying in a tent on a hill station is more luxurious than an air-conditioned room.
Guest House, Kandy.
Staying in a corporate guest house comes with some special attention. You are treated as an important guest and you get pampered to the point of embarrassment. Samindra Villa, highly recommended in this accommodation category. The rooms offer terrific views of the sunrise and sunset.
Another guest house type accommodation comes from Bee View Homestay and it is not expensive. It situated in an ideal location to explore the hills on foot.
Food in Kandy.
Now that your lodging needs are taken care of, let us now move on to the authentic Ceylon cuisine available at this traveling destination.
Sri Lankan food is similar to the Indian cuisine, very spicy and oily too. The presence of coconut is predominant in all kinds of accompanying dishes to rotis and dosas.
Some of the Sri Lankan food you should try are:
Samosas
Koththu roti – chopped up roti
Raw banana and jackfruit dish
Devil chicken curry
Hoppers
Fish thiyal
Lamprais-a very special Sri Lankan food made with meat, rice and chili sauce.
The ingredients then wrapped in a banana leaf and steamed. You will a generous dosage of Sri Lankan spices such as cardamom, clove, and cinnamon.
You are visiting Sri Lanka. What's the point of returning without tasting quality Ceylon tea?
Note this must-visit tea shop named Mlesna Tea Centre. It found on 36 Sri Dalada Veediya, Kandy. The word 'veediya' means street. The tea shop also serves tasty banana cake.
What to see in Kandy?
It's time to explore Kandy, the mini hill station in Sri Lanka. It is surprising to note so many museums and temples in this small city. If you are not inclined to visit temples and museums, then, you better set off on foot and explore the lush vegetation on the hilly slopes.
Royal Botanical Garden
It's a typical attraction on a hill station and also a convenient place to see and know the flora of Sri Lanka.
The Ceylon Tea Museum
The evolution of tea industry in Sri Lanka and how much Ceylon tea exported are the highlights of this tea museum.
Knuckles Mountains
Nothing special about this mountain; it attracts hikers and campers.
Kandy Lake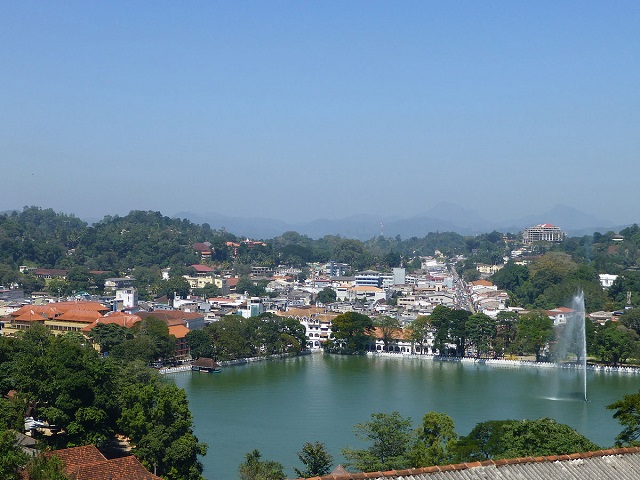 Kandy lake is the center of attraction in this tourist spot. It is a man-made lake.
Temple of tooth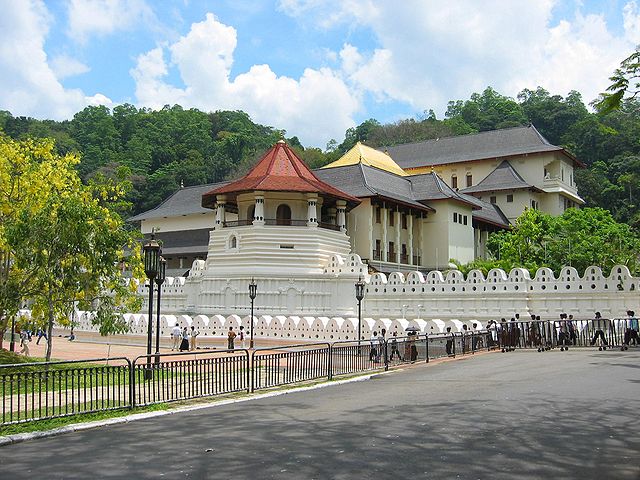 A most revered temple for the Lankans and the Buddhists the world over. This temple enshrines a tooth of Buddha. The temple of tooth attracts tourists all through the year.
Sigiriya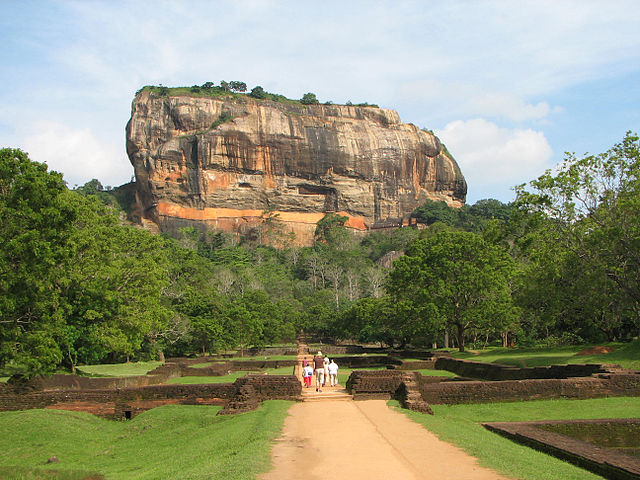 It's a fortress of an ancient city belong to the fifth-century city.
Horton plains national park
It is a site that attracts children too apart from nature lovers as it comprises of lovely cloud forest, meadows and waterfalls.
Udawattakele Forest Reserve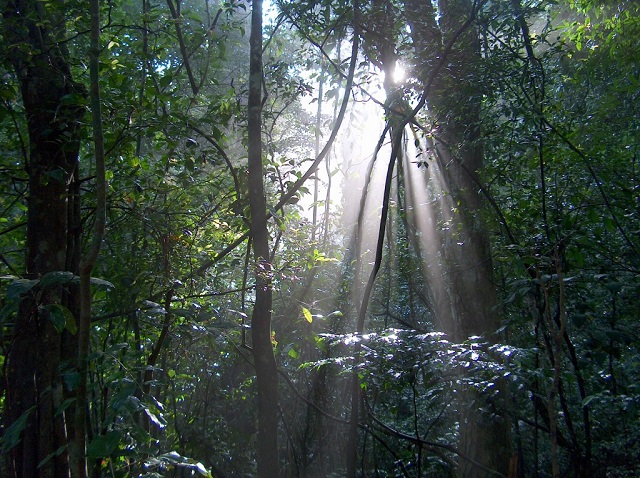 As the name indicates, it is a protected area  that is a favorite among wildlife enthusiasts and forest
I should mention the names of various museums in Kandy at this point.
National Museum of Kandy
Palace and museum
Now, it's time to know the names of several temples in Kandy.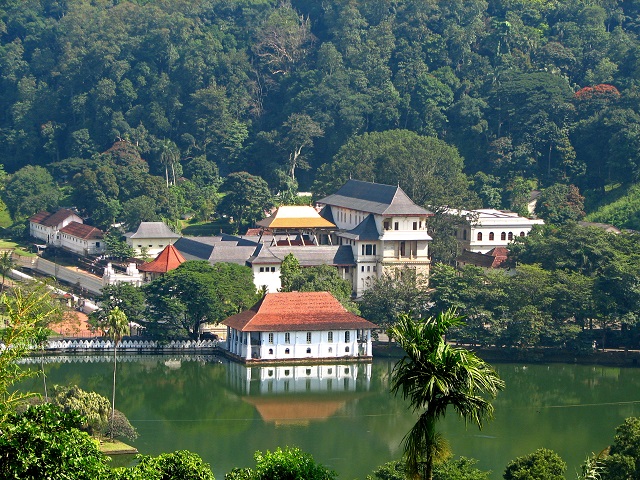 Dambulla cave temple
Natha Devale
Lankatilaka Vihara
Gadaladeniya Vihara
Kataragama Develay
Gatambe Temple
Asgiri Maha Viharaya
Bahirawakanda Temple
Vishnu temple
Degaldoruwa Raja Maha Vihara
Pothgul Vihara
I counted 11 temples above. Hmm… no wonder Kandy is the spiritual capital of Sri Lanka and a busy tourist center perennially.