5 Budget Resorts and Retreats in Fiji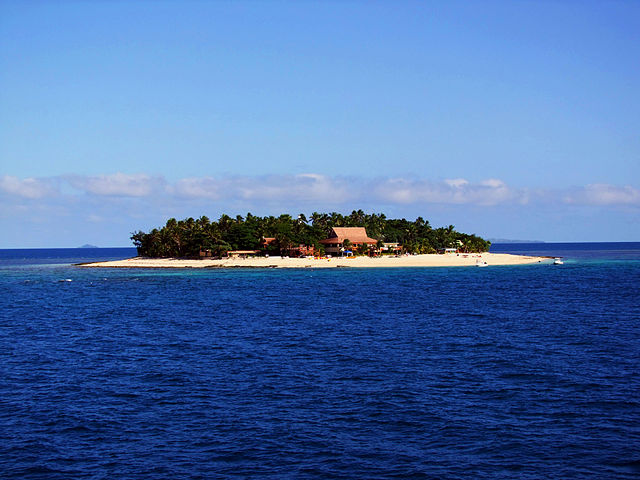 Fiji is not a single island but an archipelago comprising 300+ islands and 500+ islets. However, people live only in about 110 islands and the rest of the Fijian islands are uninhabited. Of the entire population of Fiji, nearly 88% of the residents live in the two major Fijian Islands called Viti Levu and Vanua Levu.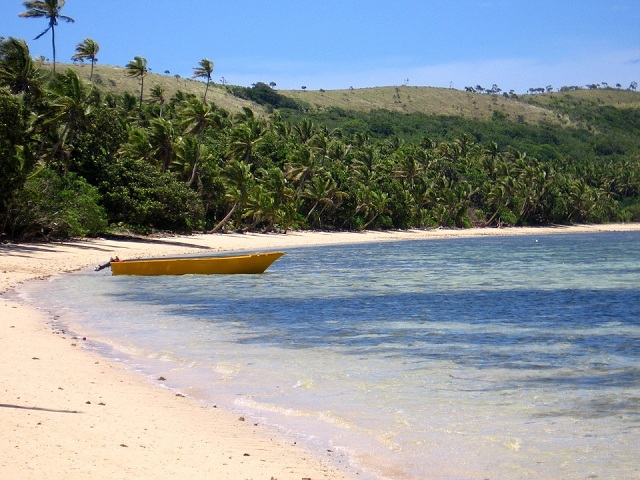 That's one of the beaches in Fiji, an independent island nation located in the middle of South Pacific Ocean. It is classified under Oceania Island.
The capital of Fiji is called Suva and is located in Viti Levu Island.
Tourism is big in Fiji because of its beautiful, palm-lined beaches, volcanic mountains, and swim-friendly lagoons with ultra-clear water.
Australians and the New Zealanders are the major tourists as they are not far away from Fiji. Just a 4-hour flight from Sydney will deposit them in Suva, the capital of Fiji.
Let us find out what kinds of budget accommodations and retreats  are available in Fiji. Being an island in Oceania, Fiji's local residents are very friendly. Shrewd entrepreneurs have developed ultra-luxury resorts and health retreats in Fiji that command an excellent occupancy level through the year.
Yes, Fiji has no off-season. If you love tropical islands, especially the far-off Oceania Islands, you would enjoy them in any season.
5 Budget Friendly Luxurious Resorts and Retreats in Fiji
I have compiled a list of 5 budget resorts and retreats in Fiji.
1. Barefoot Manta, Fiji
This is a superb Oceanfront resort that has received the maximum positive reviews. Not very surprisingly, Barefoot Manta Resort is not located in any of the two major islands of Fiji but is built on a rather secluded Naukacuvu Island of Fiji. The beach here is very clear and calm, making it a swimming-friendly lagoon. If a water body is swimmers' friendly, then it is so for scuba diving and snorkeling too.
I guess the Manta Ray fish are found in abundance in this Fijian island and hence the name 'barefoot Manta'.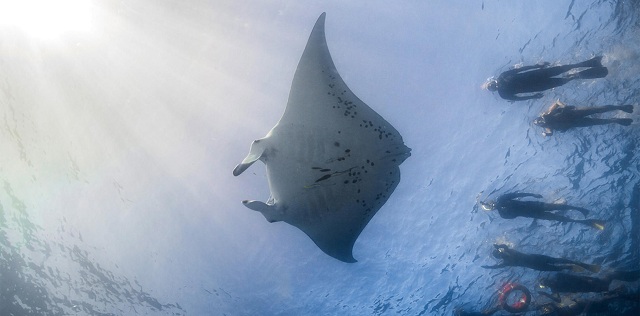 Address: Drawaqa Island, Yasawa Islands, Fiji
Phone: +679 776 3040
Website: https://barefootmantafiji.com
From the images of the resort, it looks rather rustic but ideally suitable for seaside tourism.
Types of accommodation offered by Barefoot Manta
Sunrise ocean side dormitories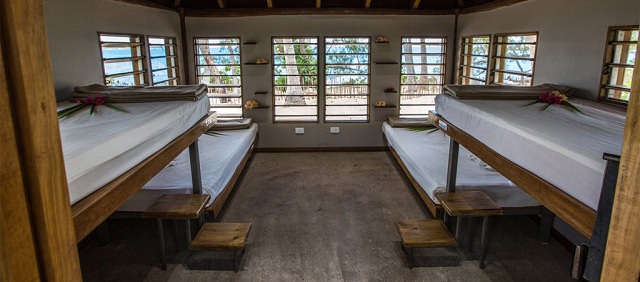 This is a tent house befitting the name 'safari room'.
Facilities and amenities:
Outdoor activities arranged by Barefoot Manta resort
Scuba diving with the help of certified diving instructors
Snorkeling with the guidance of the staff of marine Life sanctuary
Manta Rays watching tour
Abseiling
Island hopping on a cruise boat
Forest walk
Beach volleyball
Village sightseeing tour
Angling
Kayaking
2. Dolphin Bay Divers Retreats in Fiji
This 3-star retreats in Fiji, located in Taveuni Island, one of the major islands in Fiji.
This hotel is located in such a place that it requires a short 20-minute boat ride to reach the Vanaira Bay, the name of the exact location. What a thrilling way to reach your island getaway! The boat leaves the shores of Taveuni Island to go to the Vanaira Bay.
This retreats in Fiji offers just two types of accommodation namely:
Retreat Bure (Bure in Fiji is a small room built with wood and straw. In this case, the wood is bamboo poles)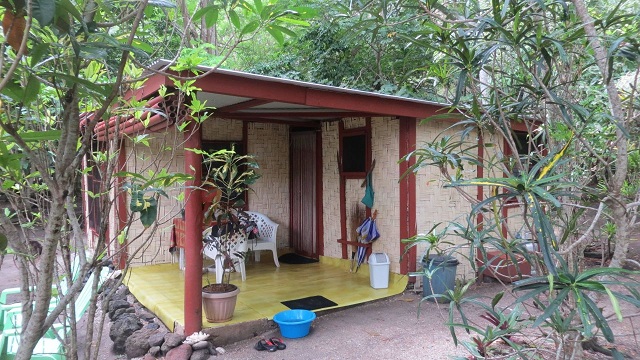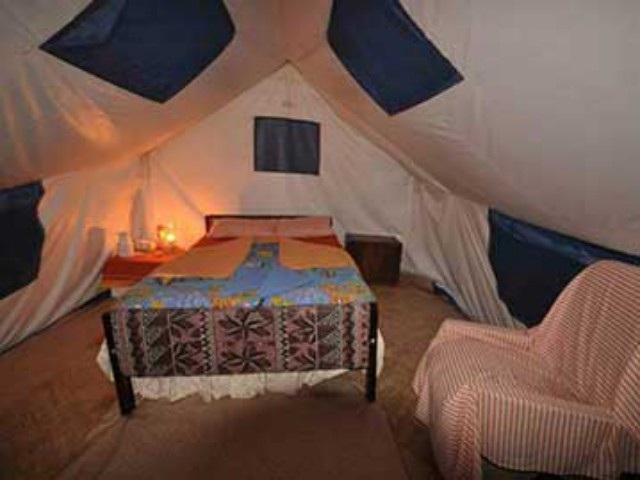 Amenities:
Hot and cold water dispenser for drinking
Coffee and tea making machines
Free toiletries
Hammock
Restaurant that serves drinks
In this small island of Fiji, there is a world-famous diving spot called Rainbow Reef. From the Dolphin Bay Divers Retreat, you are taken to one of the 20 diving spots in a boat. It quickly deposits you in about 10 minutes.
If you are not courageous enough to darn the diving gears, you can try the easier snorkeling.
Other outdoor activities:
See around the Fijian rural way of living by visiting the nearby fishermen's villages
Go trekking in pre-trodden forest hiking paths
Find hidden waterfalls
For full details of this health retreat, visit http://www.dolphinbaydivers.com/  or
call +679 992 4001 to find the availability of rooms.
3. Koro Sun Resort and Rainforest Spa, Fiji
This yoga and health retreat is located in Savusavu town, Fiji. This paradise of a place is located in Fiji's Vanua Levu Island, one of the two major islands of Fiji.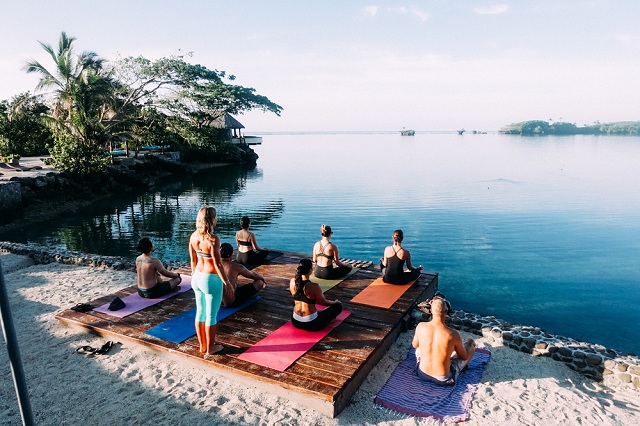 The Koro Sun Resort and Rainforest Spa offer just two types of accommodation namely:
Garden Bure
Floating Bure
Not only you can participate in yoga and massages in this Fijian health resort but you can stay at the top of pristine health by eating the freshest of local fruits and vegetables that are laid out on your dining table. If you just accept what is given to you to eat, you can return to your home town fully transformed into an all-agile man/woman.
The most attractive factor is their infinity swimming pool called 'Wai Bar'.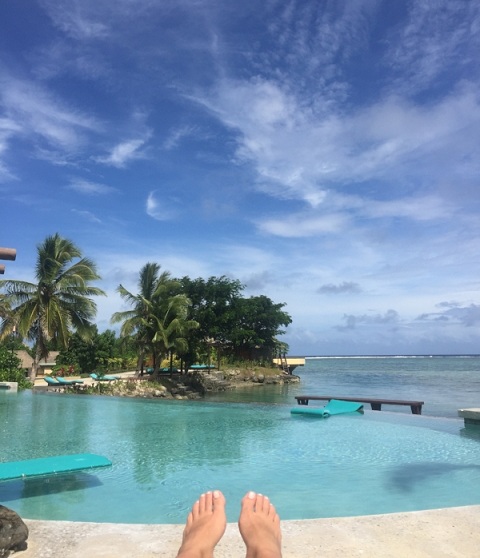 Look at it; the swimming pool looks like it is merging with the South Pacific Ocean! In fact, the majestic ocean itself seems to be an extension of a small swimming pool.
Outdoor activities:
Yoga
Swimming
Snorkeling to see a range of colorful marine creatures.
Scuba diving
Kayaking
Rural sightseeing
Visit the Vuadomo waterfall
Trekking in the tropical jungle
For details of pricing and booking, please visit http://www.januarywellness.com/retreats/
4. Naveria Heights Lodge, Fiji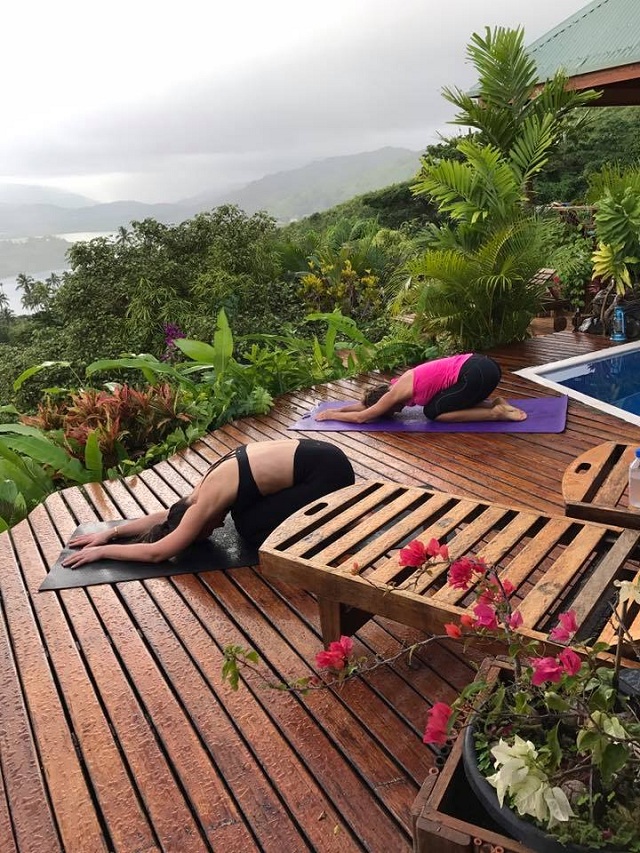 This simple but scenic resort is located in Savusavu town, Vanua Levu Island, Fiji. Only three rooms are offered to the guests and all the rooms have a terrific view of the Pacific Ocean and the tropical rainforest that surrounds the Naveria Heights Lodge.
The resort cum retreats in Fiji offers all the Fijian coastal activities such as swimming, snorkeling, kayaking, and forest walk.
For fitness freaks, the retreat offers several wellness programs that include:
5. Crusoe's Retreats in Fiji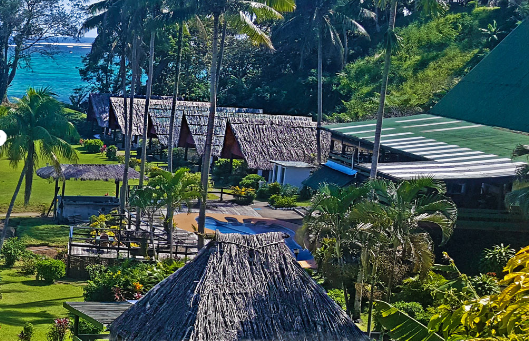 Another budget retreat in a place called Coral Coast, Fiji's Viti Levu Island. The entire stretch between Suva the capital of Fiji and Sigatoka town is one of the busiest tourist spots in Fiji. Most of the resorts and retreats in Fiji of all prices are located here only.
Crusoe's Retreat is the most sought after health retreat in Fiji by health-conscious tourists because of a long range of fitness and wellness services in their Coco's spa.
More than 6 types of massage packages
Facials
Nail treatments
Whole body health treatments that include Sugarcane Glow and Coconut Crème Scrub.
If you are looking for more expensive health retreats in Fiji, wait for my next post.