Best Things to Do in Iloilo City in 2023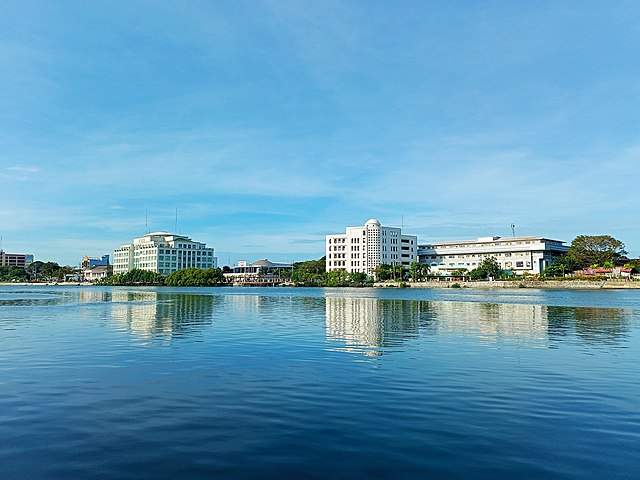 Let your next holiday destination be Iloilo City. There are so many best things to do in the city.
For a refreshing change, how about going to a totally different city for your upcoming holiday?
Do you like to brag about your new found vacation city in an exotic island?
If not, I am sure your spouse or children would love to boast about their recent holiday destination that their relatives, friends, and classmates have not yet heard of.
Iloilo City is my suggestion.
Where is Iloilo City?
It is in the Philippines.
Central Visayas region in the Philippines is where the city is located. The Island of Panay is the exact location of it. It is a very urbanized city and can compete with Manila, the capital of the Philippines.
Panay Island is rated as one of the world renowned holiday destinations. It is famous for several pristine beaches, fun-filled nightlife and great food.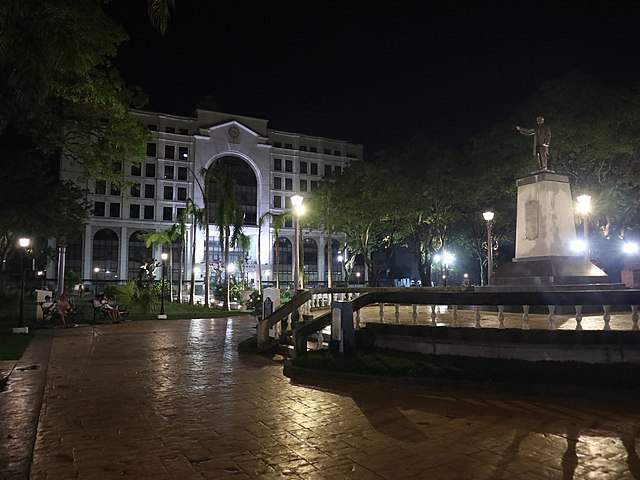 How to Reach Iloilo City?
Though, there is an international airport in it, I don't find any direct flights from any other nation.
However, it receives flights from most of the big places in the Philippines that include:
Manila
Cebu
Puerto Princesa
Since, you will be landing in Manila from wherever you are, let us see, how Iloilo is connected with Manila.
In just 80 minutes, you can land in Iloilo airport from Manila.
If you love to experience sea passage from Manila, it will involve 30 hours of voyage in the Visayan Sea.
15 Best Things to Do in Iloilo City:
You can see quite a number of natural attractions that include mountains, walking trails, and magnificent beaches.
In addition, you can land on a few unexplored, virgin islands.
You may not have heard of Iloilo City before but it is considered as the heart of the Philippines. Not even Manila, the capital of the Philippines has earned such a name which is important to attract tourists.
Concepcion Islands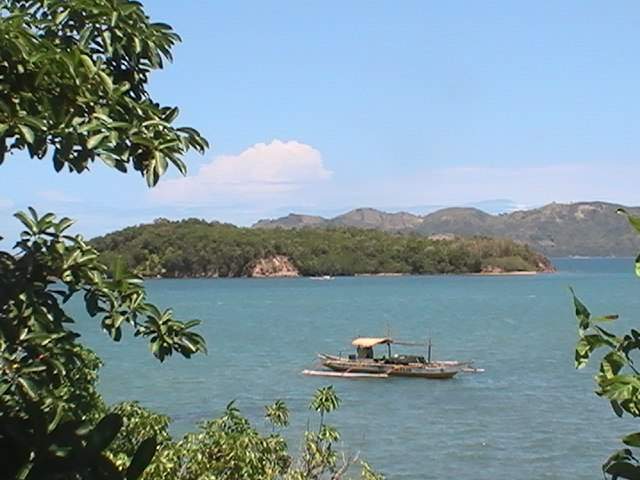 Among the places to see in Iloilo, the islands surrounding the Panay Island are highly recommended.
Concepcion Islands points to 17 islands and islets that are located north and north-east. All the islands of Concepcion are floating in Visayan Sea.
Only some of the Concepcion Islands are inhabited. These fresh islands will take you to a different world. Island lovers know what I mean.
The air is crisp, and fresh. The water is blue and is pregnant with some incredible marine lives. The sand is pure white. Can you visualize such a place on the earth?
Add to your visualization, green mountains, and lush tropical forests.
The most beautiful sight in Concepcion Island is the sand bar that you might have seen only in movies.
A small piece of sandy surface reveals itself during low tides. When you stand on a sand bar, you will see the sea on either side.
Here is an example of a sand bar.
Sometimes, people dare to walk across the sand bar and set afoot on another island that lies at the end of sand bar.
I think I am painting a vivid picture that promises to be one of the brilliant attractions during your tour.
Scuba divers would love to go beneath the sea to see 600 feet of coral reef.
Other small islands that are located close to the city include:
Sandbar Island
Gigantes Islands-10 tropical islands archipelago. There is a saline lagoon on this island that raises its water level exactly on June 24th every year.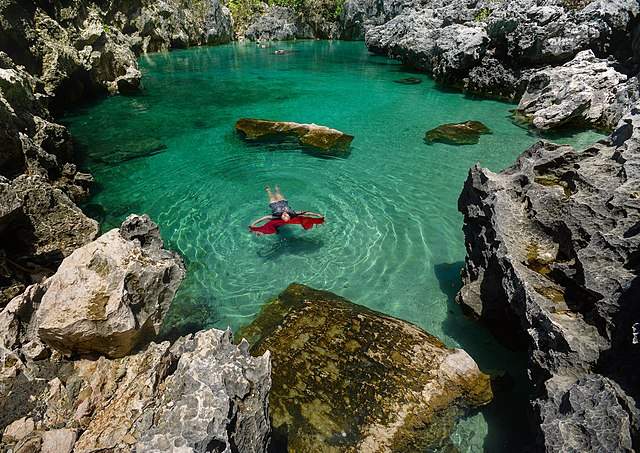 There is a legend behind this geographical phenomenon.
Balbagon Island
Antonia Island
Sicogon Island
Ajuy Islands-It is located 90 km from the city on the eastern coast.
It is a rather large island that is habitat to 55,000 people approximately.
Ajuy Island is a sacred island that has several old churches.
If you join an island hopping tour from the city, you will be taken to several inhabited and uninhabited islands. The island hopping tour from Panay Island involves a maximum of 3 hours of sea passage.
Cabugao Gamay Island
It is part of the Gigantes Islands, and is a small island. The unique feature of this island is another sand bar that is a favorite location for movie makers.
A photo of you standing on a sand bar that is extremely picturesque can decorate your living-room wall for a lifetime.
A massive rock formation sits right on the seafront and is covered with green. If you manage to climb the rock, the view will sweep you apart.
Enjoy a 90 minutes ferry ride to reach the Cabugao Gamay Island from the city.
For your kind information, nobody lives on Cabugao Gamay Island.
Caves
During your island hopping tour, you will be pointed out to a complex of caves. I read there are 70 caves approximately between Panay Island, and Gigantes Isles.
Bakwitan Cave is the largest of these caves. It serves as naturally-formed rescue center for the residents when the islands are attacked by cyclones.
Iloilo City
The main places to see in Iloilo City include some historic buildings. The Molo Church and the Jaro Cathedral are the tourist land marks.
Iloilo is famous for very delicious sea food. The long night life pulls all age groups of people.
There a couple of museums and ancient buildings that speaks of Spanish architecture.
For public gathering, there is Arevalo Plaza.
Garin Farm
It is a weird pilgrimage place where life-size statues of angels, and disciples depicted in the bible are installed.
This tourist attraction in Iloilo City is actually located in a nearby resort called, "Sa  Joaquin".
It is fondly called a "Heaven On earth". You have to climb a long staircase to see the divine white statues.
In addition, the Garin Farm is really an agricultural farm.
As one of the must-see places to see in Iloilo, you have to travel via road for more than one and a half hours to reach it.
Tinagong Dagat Lake
Can you believe you have to walk nearly 10 km to reach a lake? Tinagong Dagat is situated at the feet of a lush green mountain but still possesses an altitude of 2000 feet.
Such a remote lake is likely to be unspoiled and retains its natural beauty.
Tourists who dare to walk such a long distance are in for a visual treat.
Tiagong Dagat is located 32 km away from the city in the island of Negros Occidental.
It is a mind-boggling beach resort in Sipalay City, Negros Occidental.
On your Iloilo tour, you can allocate half a day to visit the Tiagong Dagay Lake. Walk around the lake, hike the mountains, and capture picturesque views in your camera.
If you allocate a full day, in the afternoon session after lunch, you can visit a few islands surrounding the Negros Island, one of the larger islands of Philippines.
Tiagong Dagat is one of the best attractions in Iloilo.
Miago Church
Yes, it is as old as it looks.  The antiquity gets its UNESCO World Heritage Site status.
It is a Roman Catholic Church and it belongs to the early 18th Century period.
Nadsadjan Falls
Waterfalls that are hidden in a tropical forest are the ultimate sights. Here, the water falls from a height of 100+ feet. Thought, the Nadsadjan Falls is located 35 km from the city, it is easily accessible by a car.
Mount Napulak
It is a bit far off from the center of the city. Mount Napulak is a haven for trekkers and nature enthusiasts.
Passionate trekkers spend nearly 6 hours to conquer the summit, just to watch the sun dipping into the sea.
Bulabog Putian National Park
It is a rain forest written all over it, even before you enter the preserved jungle. You don't walk into a typical tropical rainforest everyday-right? So, grab the opportunity and open your eyes and ears fully to notice the forest calls.
The walking trail runs up to 40 km! The national park comprises nearly 2000 acres!
You have to rent a car and travel 45 km to reach the gates of the Bulabog Putian National Park.
What to see in the park?
Naturally formed caves.
Hundreds of thousands of fruit-eating bats that love these kinds of dark habitats. This means the forest has abundant fruit-bearing trees, plants, and bushes.
Some caves show natural springs.
How do you like the description and the paces to see in Iloilo, Panay Island, the Philippines?