18 Filipino Snacks and Sweets to Eat in Philippines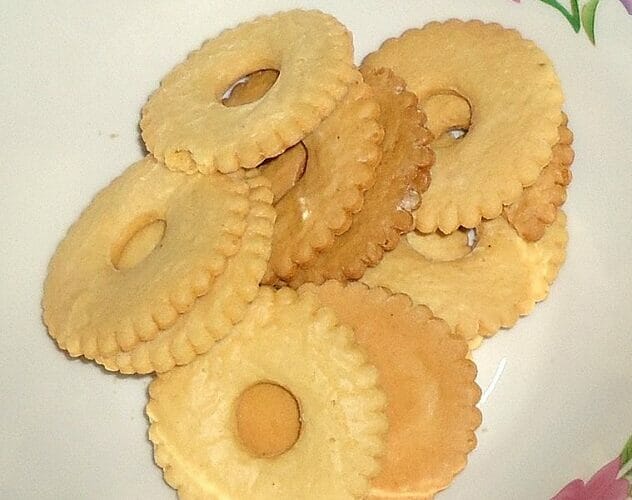 In South East Asia, next to the Chinese foods, the most eaten dishes are Filipino sweets and Filipino snacks. Sadly, the Filipino cuisine has not penetrated much in Asia and in the western world though, the Filipino butlers are the highly respected and sought-after kitchen and general assistants in the U.K. and in the U.S.A.
When you plan your trip to the Philippines, you get a chance to taste some of the world class Filipino foods. Read this blog post fully and note down the dishes to eat in the Philippines.
When it comes to the Filipino sweets and Filipino snacks, street food stalls are the best outlets to try. Of course, restaurants also serve whatever Filipino foods you eat in the Philippines. We can save some useful money when we eat street food while traveling abroad.
Asian countries that are known for mouth-watering street food, especially sweets, snacks include:
India
Pakistan
Afghanistan
Myanmar
Vietnam
Thailand
Hong Kong
Indonesia
When it comes to eating sweets from roadside shops, I would rate India as the number one, and the second place goes to the Philippines. I know Karachi in Pakistan is popular for sweets, but they too have not penetrated to other countries.
18 Filipino Snacks and Sweets to Eat in Philippines
Here is the list of Filipino snacks and Filipino sweets that you must have a go at, while visiting the Philippines Islands.
Maja Blanca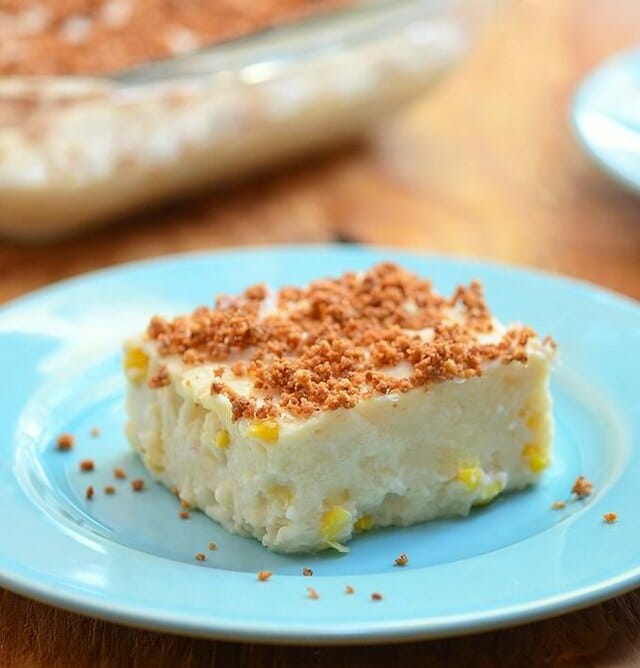 Obviously, it is a bakery product that is garnished with nuts. The main ingredient in this pastry is coconut milk. Another variant of this Filipino sweet use, almond milk in place of coconut milk.
In that case, the Maja Blanca must be an exotic dessert. I have never heard of a dish that has almond milk as one of the ingredients to develop creamy consistency.
Maja Blanca has a local name that goes by 'dudul'.
Espasol
These are not some wooden logs, stacked to be loaded in trucks to furniture makers. They are actually rice cakes! The outer layer of Espasol is made of banana leaves and the cake is stuffed inside the roll. Truly indigenous!
Puto Bumbong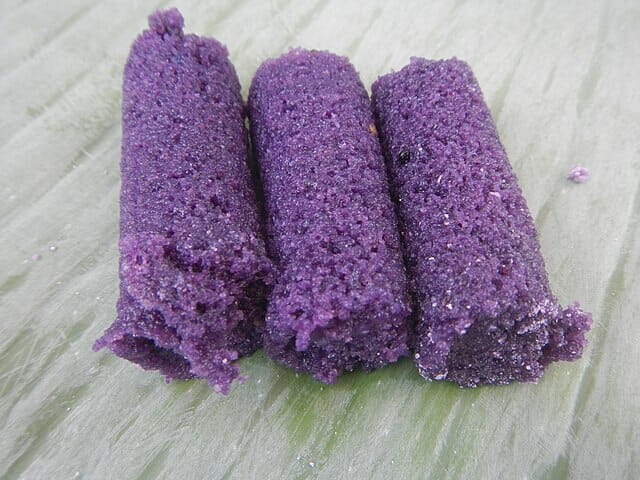 Wow! What an attractive purple colored sweet from the Philippines. The moment I see it, I would buy it because I am a sucker for colorful foods, be it a sweet or a drink.
Puto sounds similar to 'puttu' in Kerala, India, where they make delicious, cylindrical sweet and savory puttu.
These types of sweets or snacks that are made in cylindrical forms because of using bamboo shafts! The ingredients, mainly rice flour, sugar, and the coloring agent are put into the bamboo tubes and steam cooked to soft texture.
This particular specialty Filipino sweet has spread to other Asian nations that include Indonesia and Malaysia whether the 'puto' version wears beautiful green color.
When you are sitting in a restaurant in Manila, if the menu card shows the following names, know that, they all are different variants of Espasol or puto. All are rice cakes, steam cooked in bamboo shafts.
Suman
Instead of using bamboo tubes, this particular rice cake known as 'suman' is cooked using banana leaves as wraps.
In some places, banana leaves are replaced by coconut leaves. When it is taken out of the cooking vessel, the rice cake is served hot and accompanied by coconut milk or sugared coconut cream.
Cassava Suman
It is one more Filipino sweet that is cooked in cylindrical form but the basic ingredient is cassava which is otherwise known to us as tapiaca, a tuber.
The brownish cream that you see is called 'latik', a kind of caramel syrup made with coconut milk.
Turon
Turon is a Filipino snack that you can eat in the Philippines. This appears as the ubiquitous 'samosa' in other Asian countries including India. Only the size is bigger in the Filipino version.
As it is deep fried, the shell is crispy and crunchy. The snack tastes better when the stuffing is bitten with the crunchy shell.
Turon, the Filipino avatar of samosa is stuffed with jackfruit, or banana, or mango and cheddar cheese. It is one of the unique Filipino foods and ranks among the top ten in Filipino cuisine.
I hope some smart chef or street food cook from India or Sri Lanka notices this snack item and replicate it in his country.
Camote Cue
Camote in the Philippines means sweet potato. This is a very popular street food in the Philippines and falls under the Filipino sweets category. Yes, the slices of sweet potato are further sweetened by the addition of palm candy powder and then deep fried.
Banana Cue
In this Filipino food, in place of camato, banana is used. This Filipino sweet is also coated with brown sugar powder before frying. Interestingly, they are inserted in bamboo sticks to look like skewers.
Ginamggang
Among the Filipino snacks, the Ginanggang is popular in the Mindanao Islands. Raw banana slices are coated with palm candy sugar crystals and grilled and served as a skewer to satisfy children's preference. They like 'eating on the go' types of street foods.
Maruya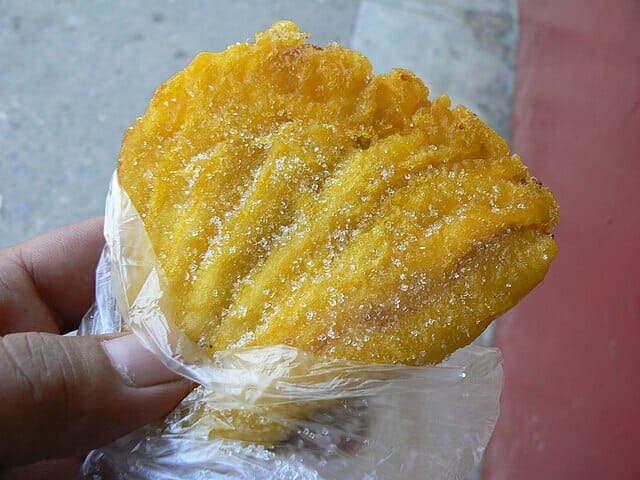 It certainly looks appetizing to me. They are banana fritters which are similar to the 'banana bajji' in India. Fritters are usually street foods and eaten hot with a dip in either chilli or tomato sauce.
Halo Halo
Ah, this Filipino sweet looks absolutely delicious. It has several ingredients. Coconut milk and crushed ice are the main ingredients. Another interesting thing is the addition of a jam made of purple sweet-potato.
Kropeck
It is one of the cheapest Filipino snacks sold at street food stalls and food kiosks in the beaches of the Philippines. Kropeck is a fish cracker.
Flan
Flan is another very simple dessert in the Philippines. It is basically a frozen custard and while serving in a bowl, it is sprinkled with caramel sauce. It is one of the quick sweets that you can eat in the Philippines.
Ensaymada
Ensaimada is a Spanish sweet but also popular in the Philippines because of Spanish reign once. The Spaniards have left behind quite a bit of their culinary legacy in the Philippines.
Ensaymada is a bun that is filled with cheese. The bun's outer layer is coated with powdered white sugar.
Bibingka
Though it looks like a cousin of bread or bun, it is not. Bibingka is baked rice cake and garnished with grated coconut. This is one of the original Filipino sweets. It was baked in clay oven once but I suppose the convenience of modern oven has replaced the traditional clay oven.
I guess it is spongy when you sink your teeth into the juicy dessert. This must be a poor man's breakfast in the islands of the Philippines.
Kalamay
Made of rice, coconut milk, and brown sugar, this Filipino sweet is cheap and very popular in the southern Philippines Islands.
Did you guess the ball shaped material? It is a coconut shell! This is how the sweet looks when you open the coconut shell.
I hope the opening of the coconut shell is not as hard as opening a coconut.
Panyalam
It resembles the Indian traditional sweet called 'appam'. The ingredients of Panyalam also are the same such as rice flour, and brown sugar or powdered jiggery. The major difference between this Filipino sweet and its Indian counterpart is the addition of coconut milk by the Filipino cooks.
Shakoy
It reminds me of the Croissant, the bland French bread. But Shakoy is a doughnut and is one of the famous sweets that the people eat in the Philippines. This must be available in every small and big bakery in the islands. I wonder why they twisted it before frying, or baking?
When it comes to the varieties of sweets and snacks, I think even India and Pakistan is no match to the large range of Filipino foods on the streets of the Philippines.
It is purely overwhelming, even to a gourmet.