Best Things to Do in Lanai Island, Hawaii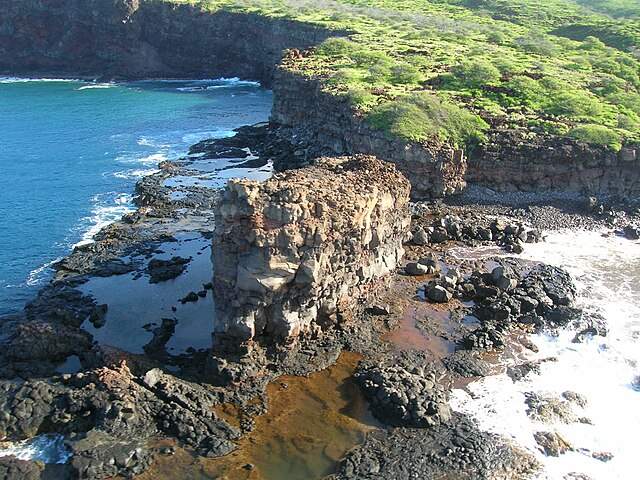 Lanai is an island in North Pacific Ocean. It is a part of Hawaii archipelago.
I am sure you are aware of Maui, one of the main Hawaiian Islands. This island is administered by Maui Island. It is considered as a commune of Maui. Let us discuss here the best things to do in Lanai Island, Hawaii.
Comprising 364 sq. km, it is a fairly large island. As a matter of fact, This island is the 6th largest of Hawaiian Islands. This means, we have quite a lot of things to in Lanai.
The native Polynesians of this islands are all smiles and very friendly.
How to reach Lanai Island?
Lanai's parental island is Maui. It is 40 km west of Maui.
In order to reach the island, you must first head to Maui Island. It has an international airport named Kahului.
Alternatively, you can fly up to Honolulu, the capital of Hawaii. Honolulu is located in O'ahu Island, Hawaii.
From Honolulu, you can fly to Maui in 30 minutes.
From Maui Island, you have to travel in a ferry for 50 minutes to disembark in Kaumalapau Harbor in Lanai.
There are short duration flights to Lanai from Maui. The duration in the air will be 35 minutes.
However, don't you think one hour boat ride will be more enjoyable? The view is simply fantastic. You rarely get a chance to travel in Pacific Ocean; so make the best of it while touring Maui Island.
What is special in Lanai?
Pineapples! The sweet, and fragrant fruit is found everywhere on the island. In fact, Lanai Island is also fondly called the 'Pineapple Island'. It is widely cultivated here.
Which hotel is the best to stay in Lanai?
This depends on the number of days you have planned to stay in the city. If you are an adventure-minded person, you need 5 days to stay in the island.
Generally Hawaii is very expensive; even New York is cheaper. Four Seasons, and Lanai Hotel are top rated hotels here.
What best things to do in Lanai Island, Hawaii?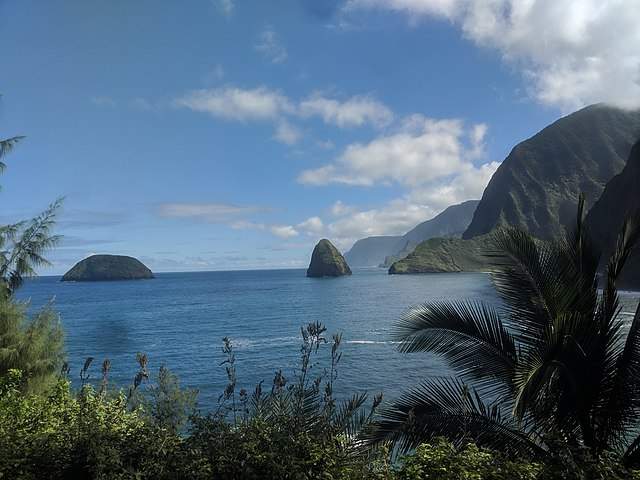 People visit the island for peace as well as adventure.
Hike the volcanic Mount Lanaihale.
The volcano is not active. Its crater is situated at a height of 3400 feet. Hiking on this mountain is one of the top things to do in Lanai.
Play Golf
Golfing in a Pacific Island is all fun. The sea breeze will caress you ever so gently and you will really enjoy being out in the grassy open.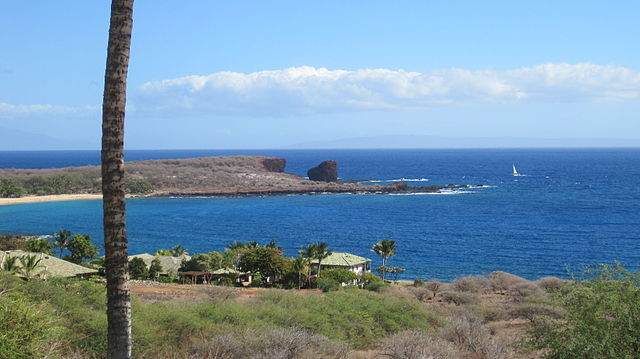 Those who are staying in Four Seasons are given access to the golf course free of cost. In addition, there is a free golf course too.
Kaneapua Rock
The rocky formation on the beach is a breathtaking view point in the city. Courageous people, mostly locals, leap from the tall cliff into the sea, far below.
Snorkeling
Snorkeling is actively pursued by the tourists to the island.
Sail the Sea.
Several sailing tours are offered from this island as well as from Maui Island.
Visit a sanctuary for cats
I have never heard of cat sanctuary. But there is one in Lanai. You are allowed inside. As many as 700 cats are enjoying free boarding, and lodging here.
You can pet them, and feed them.
Beaches to visit in Lanai
The island receives fewer visitors and hence the beautiful beaches are mostly deserted. You can visit the following beaches and have a great time.
Hulopoe Beach-this beach wears white sand. They always look very attractive against the lovely blue water backdrop.
Polihua Beach-a white sand beach and is 2.5 km long. This beach is a bit secluded and the access is also not very easy.
Shipwreck beach-it attracts scuba divers.
Seabird sanctuary
This sanctuary is developed on a nearby islet known as 'Pu'Upehe'. It is located abutting a sea stack. I could not find any information regarding which seabirds are protected here.
Munroe Trail
Without travesting this mountainous trail in it, don't return to your homeland because the trekking route is so scenic that on a clear day, you can see the other five main islands of Hawaii.
The trail is circuitous and it measures roughly 20 km from start to finish. Munroe Trail starts right from the heart of the city.
Even for such a short trail, the geography is stunning. The range of flora, the views of the North Pacific Ocean are sure to steal your heart.
Hiking through the Munroe Train is one of the memorable things to do in Lanai Island, Hawaii.
Garden of Gods
Visiting this unusual rock park is one of the must-do things to do in Lanai Island. There is some history and mystery behind the rock garden.
In local language of the Hawaiians, this place is called, "Keahiakawelo". The entire site of the garden of Gods is barren. So, don't assume a lush green space that is always associated with the word, 'garden'.
May be the video of the rock park can throw more light on it.
When it was first found on this Hawaiian Island, it did not attain any fame. But, when the planet Mars's photograph was published, people of Lanai were awestruck at the similarity between Mars and their site of boulders.
The best time to visit the Garden of Gods is during sunset that lights the boulders and the red soil with fiery orange and the whole scene will look surreal.
This important tourist landmark in the island is located close to the Polihua Beach where the sand is white.
Hulopoe Bay
It is a very picturesque beach dotting the southern tip the island. The whiteness of the sand is blinding in the mid-morning sunlight.
Somehow, sunbathers find the Hulopoe Bay ideal to get tanned.
In addition, the marine life including reefs attracts scuba divers and snorkelers. Whales and dolphin sightings were reported rarely.
The marine creatures include the rarely spotted 'Sea Stars". I think they are also known as Starfish.
A fish without fins?
The mountain with lush trees in the backdrop is a typical tropical scene of Hawaii.
Restaurants, beach lounges, and restrooms are available in Hulopoe Bay.
I think a day trip from Maui Island is enough to see around Lanai Island. Ardent island lovers may extend their stay by one more day. 5 days stay seems to be an exaggeration.