Best Things to Do in Malta Island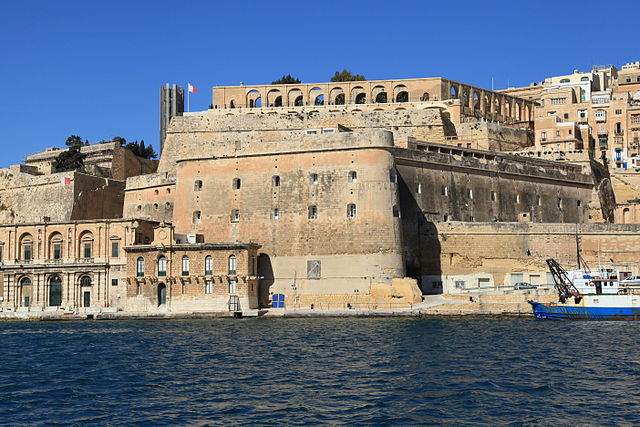 Where is Malta?
Malta Island floats in the Mediterranean Sea, in southern Europe. In order for you to easily visualize the position of it in the World Atlas, please know it lies some 80 km south of Sicily, an Italian island.
If the above map showing the location of Malta confuses you, look at a simpler Malta location map below.
The water body that divides Malta Island and Gozo Island is known as Gozo Channel, an arm of the Mediterranean Sea.
The channel is only 7 km long and 6 km wide approximately.
What are the main islands of Malta?
Know that it is an archipelago comprising 10 islands ans islets. The majority of them are uninhabited. The three main islands are only our concern as tourist destinations. They include:
Even among these three main islands, Comino Island is sparsely populated.
Cominotto, and Filfla are two islets where no one lives.
Unique Facts of Malta
It was ruled by various reigns including the mighty Roman Empire and the British who gave freedom to it in 1964.
It was an African Island for several hundred years.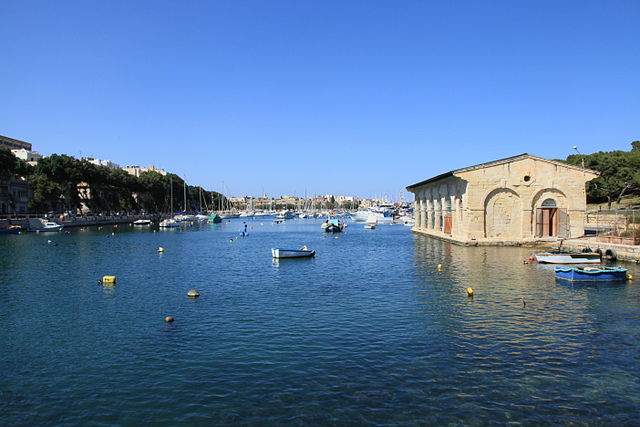 How to reach Malta Island?
Malta is equipped with an international airport in a small town known as Luqa. Valletta, the capital city of this island lies 4 km away from Luqa.
You have to search if your country connects you to it directly.
Alternatively, you can reach Malta by sea. A ferry is operated from Pozzallo town in Sicily. The ferry ride takes an hour and a half.
How to reach Gozo Island from Malta?
The distance between these islands in the Mediterranean Sea is roughly 22 km only. Ferries take you across the Gozo channel in 45 minutes.
How to reach Comino from Malta?
Of course by sea passage only that takes 25 minutes from Malta. The same time it takes if you travel from Gozo to Comino.
What can you eat in Malta?
Before coming to know about the places of interest in Malta, Gozo, and Comino Islands, you should know a bit of Maltese food.
It was subjected to, under various reigns and hence, the Maltese cuisine is a mixture of Italian, French, Spanish, English, and other Mediterranean countries.
I am not delving deep into the Maltese food but letting you know only a few that seem to be Maltese special to me.
Here are the names of Maltese foods that you will find in the restaurants' menu cards.
Obviously you start the day in Malta with this vegetarian soup. The main ingredients include poasta beads, and broad beans.
Pasta Beads. They come in various colors also to make the soup attractive to children.
This is an exotic dish of Malta. If you have the stomach, you can order a bowl of this rabbit stew. You will find it in every restaurant and street food kiosks. After all, it is a Maltese national dish.
Quite tough to pronounce but a lot easy to eat these forms of cheese, those are unique to Malta. I think it is proper to call them 'cheeselets' that are made from sheep's milk. It implies, it is flooded with sheep and goats. I could never make out the distinction.
You can find the cheeselets floating in most of the soups, stews, and pasta salads.
I would recommend you buy a box of them as food souvenir from this island. You can simply fry then deep and eat as snacks.
It is a biscuit baked and sold in Malta Islands. The ingredients are an exotic combination of orange peel, almonds mixed with the dough.
It is a kind of bread that is coasted with fried white sesame.
If you find round (disc) shaped bakery product in stores, know it as a Maltese bread. I read it is rather bland; you need either butter, jam as a dip.
They are cut into two halves; each half is filled with vegetables, and fish meat.
It is a kind of puff, a baked dish that is stuffed with either peas or cheese. It is a savoury, not sweetish.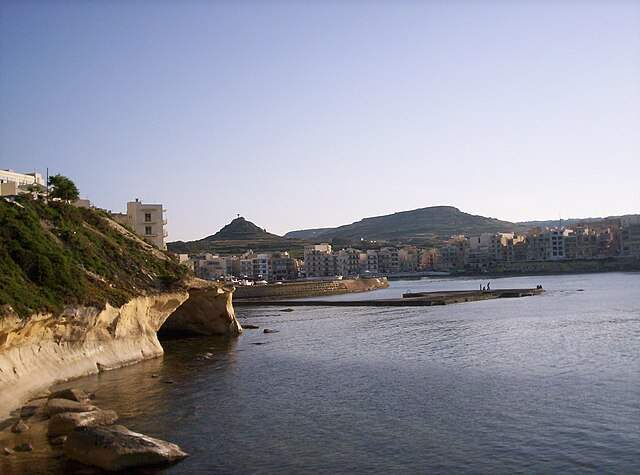 Places of interest to see in Malta Islands
Beaches and Bays.
Beaches are our prime places of interest to see in Malta. We visit islands for holidays mainly to spend maximum time on sun 'n sand and sea.
It promises a lot of sun. It is bliss for the sun-starved north and east Europeans.
Please find below the names of some of the highly recommended beaches to see in Malta.
Ghadira Bay (Mallieha Bay) is a large beach and is located at the end of northern part of the islands, near the Gozo Channel.
Ghajn Tuffieha Beach-It is somewhat a hidden beach because you have to climb down nearly 200 steps to reach the beach.
The Tuffiena Bay is situated in the north-west part of the island.
Please be aware that the Ghajn Tuffieha Beach is a red beach. I mean the beach is draped in red sand.
Beach:
The beach is in a semi-circular form that is surrounded by small cliffs, making the beach to look like a 'sound'.
This is really a very beautiful beach to see in Malta.
Golden Bay is also one of the northern Malta Beaches. I must conclude northern Malta near the Gozo Channel is the best neighbourhood in the islands to stay. As a matter of fact, the best of beach resorts and luxury hotels are located here.
Anchor Bay near Ghadira Bay shot into fame because of the film 'Popeye' was shot here.
The film's sets remain there even now and it s a highly visited tourist landmark.
In Popeye village, there is even a small museum. After all, the film was shot 43 years ago. Surely, it is a site for a museum.
When you make your day trip to Gozo Island, your fist stop will be at Ramla Bay.
It is another red sand beach in the island.
In Comino Island, inexplicably, you can find boulders on the beaches.
Temple Ruins
Wherever you turn in Malta, you can see some ruins of ancient temples built with rocks. Remember, it was under various foreign rulers with different beliefs and traditions. Naturally, they might have built their temples in the Islands.
Some of the temples attracted the attention of UNESCO travelers and they have selected the ruins of three ancient temples as World Heritage Sites.
Water Sports in Blue Flag Beaches.
Kayaking in Gozo has caught-up the fancy of the tourists who liked the less-crowded beaches. In addition, the water is shallow here and it is an ideal condition for kayaking.
Shallow water means, snorkelling is also possible by the beginners.
Blue Flag spots are awarded to beaches that are clean with clear water that are conducive to swimming, diving and snorkelling.
St, Nicholos bay is one of the Blue Flag beach with ultra-clear turquoise water.
Other Blue Flag beaches and bays include:
Gajin Tuffieha Bay
Paradise Bay
Golden Bay
Velletta City
Valletta City is the capital of Malta. It is a beautiful and historic city with numerous monuments. It will be nice to all the streets leading to the Mediterranean Sea.
Blue Hole
Blue Hole-yes there is a Blue Hole in Malta too. The electric-blue under-water cave cannot stave off compulsive divers.
The cave waters are known for a beautiful coral reefs.
Mdina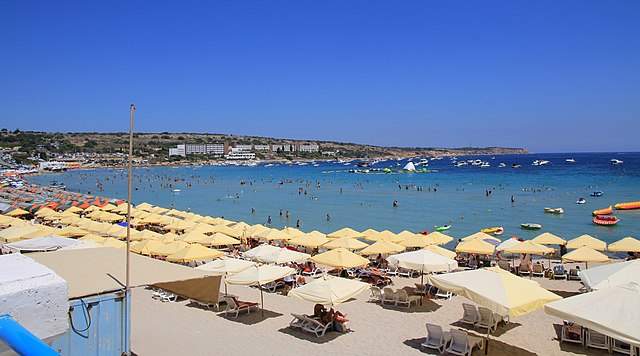 Mdina captures the attention of History buffs. It was a walled citadel with several architectural marvels inside. The above image shows a 'piazza' and the immaculate St. Paul's cathedral; the scene dates back to 8th Century BC.
The city's cobbled streets are still intact. I remember reading somewhere on the web that Mdina ancient fortified city was one of the locations for the highly famous "Game of the Thrones".
Another interesting fact is Mdina was the ancient capital of it.
This is an old palace in Mdina.
Marsaxlokk
The harbour of this small portal town in eastern islands is a hit among the tourists.
The whole scene and the open cafe on the wharf are idyllic. The fishes and fruits market also is busy.
Hey, did you notice a tray of starfish among the catch of the day?
To sum up, Malta Islands are all about spectacular beaches, unique food, ancient monuments and a peaceful, warm life. I reckon a weekend can be allocated to your travel.