Food and Drinks: Which islands the gourmet travelers visit?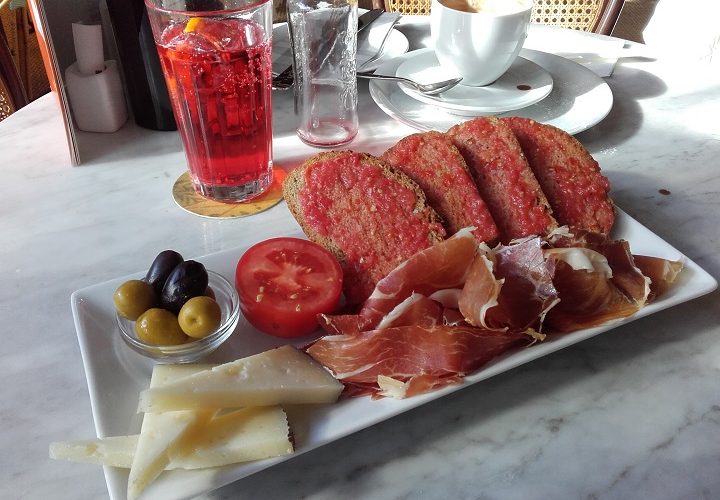 If you are a food lover and also get paid to eat and write travelogues, then read further to know about some exotic and highly popular islands in the world where your culinary hunger is fully satiated the local Food and Drinks.
When I wrote 'get paid to eat,' I mean it buddy; several big travel blogs pay fat cheque to knowledgeable eaters who can rummage among hundreds of restaurant menu cards and point out to the unique food and drinks.
You should read the writings of such food travelers. I assure you will get hungry even as you read. Your appetite from then on will be unbelievably healthy, and you will feel like becoming a foodie blogger.
There are popular restaurants in the world's highly visited big cities such as Paros, Madrid, Mexico City, and New Delhi, where the food served is sumptuous and delicious. Though these are the places that the gourmet travelers visit, their taste buds would crave something totally different.
To find new and different food and drinks, the foodie bloggers would strongly vote for exotic islands in various continents where the culture remains unadulterated, and thus their cuisine is unique and keeps the identity of their island's Food and Drinks habits.
On which islands you get excellent food and drinks
Therefore, let us sail to different islands in the world where the food and drinks, vegetables and fruits, spices and pulses would urge any ardent gourmet to stay for more than a week and try tasting everything that appears on the restaurant menu cards.
Penang Island, Malaysia
I have toured extensively all over the world. From my vast experience, I would say I like Asian cuisine more than any other country's cuisine. The aroma from the food stalls and restaurants in all the Asian countries simply makes one hungry.
Penang is an island in Malaysia. It has a mainland too named 'Seberang Perai.' Penang is a state of Malaysia, Asia's second most visited country by the tourists. The first place always retained by Singapore, Malaysia's neighbor.
Penang Island's capital is George Town. The number of street food kiosks and cafes that line the streets of Penang Island would pose a choosing problem for the western tourist.
You might have eaten noodles in various cities, but the birthplace of noodles is in Asia, and you should eat the fried noodles in anyone of the pushcart street vendor in Penang. You could write a minimum of 500 words article describing the fried noodles of Malaysia. It is locally known as Bakmi Goreng. Its alternative name is Mie Goreng.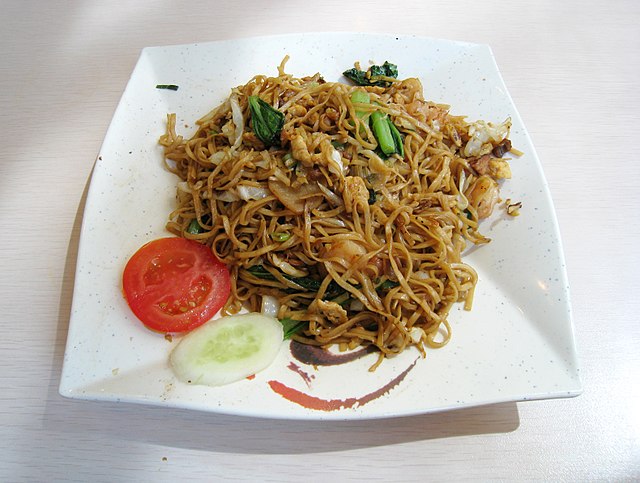 Chicken chunks liberally added to the hot and spicy noodles.
Garlic is also used liberally in Penang along with 'shallots' which carries another name 'spring onion.'
Sliced Bakso (seafood meatballs) contains grated cabbage, finely sliced tomatoes, and fried egg shreds.
These are the unique food dishes of Penang Island.
Bali Island
Oh yes, Bali island is next on my list of islands known for delicious and unique foods that retain the local flavor.
Seafood is, of course, the staple of Balinese.
Here are the names of one or two Balinese local delicacies.
Pisang Goreng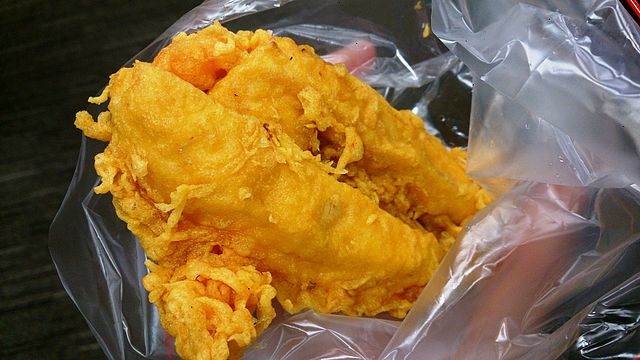 Doesn't it appear similar to the favorite snack of the Indians 'fritters'?
This a sweet dish that the Balinese simply relish it mainly because it is divinely delicious and made of fried bananas. The sweetness enhanced with the addition of a spoon of pure honey. You cannot fail to notice various varieties of bananas on the pushcart of street vendors in Bali Island.
The Balinese too, had become innovative food vendors when they started adding a cup of crated coconut on the top of the Pisang Goreng.
Antigua Island
Now, we have moved very far away from Indonesia and landed on one of the Caribbean Islands-Antigua.
The most unique food item of Antigua Island is fruit. It is black pineapple-buddy!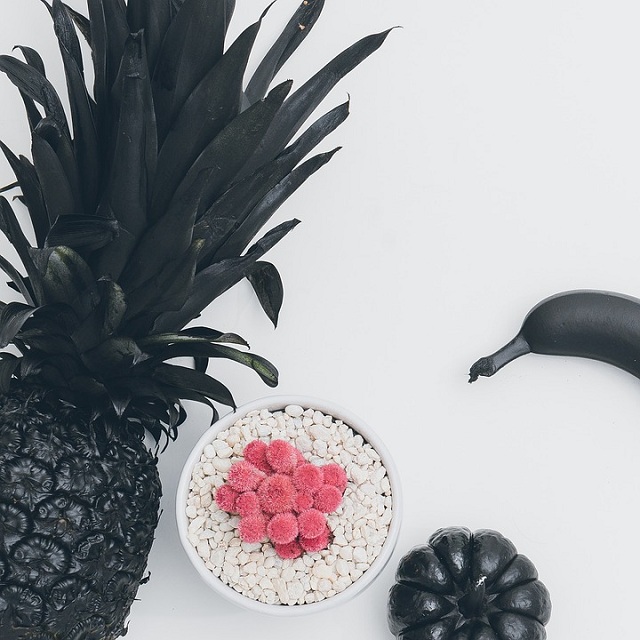 Only the outer skin of the pineapple is black; the inner fruit is, of course, yellow.
With this black pineapple, the Caribbeans make different dishes, including pie and custard.
Another unique vegetable of Antigua island is 'white sweet potato.' They cook a food item called 'Ducuna' using this sweet potato. The end product is actually a stuffed dumpling.
A staple of Antiguans is known as 'fungee.' It is cornmeal.
Oh my, the names and the ingredients of some of these islands are fantastic and would make a foodie traveler very happy.
Add Antigua Island to your list of 'gourmet islands.'
Food and Drinks in Bermuda Island
Ah, the dreaded Bermuda triangle should not put you off from visiting this island mainly to satisfy your craving for some unique seafood and dark rum that are the specialties of Bermuda island.
Though Bermuda Island now belongs to the mighty British, it has been ruled by Portuguese,  French, and even the Armenians.
This influence of different foreign rulers paved the way for a mixed cuisine showing indications of different flavors and tastes.
However, the present British Overseas rule means, the cuisine is predominantly British.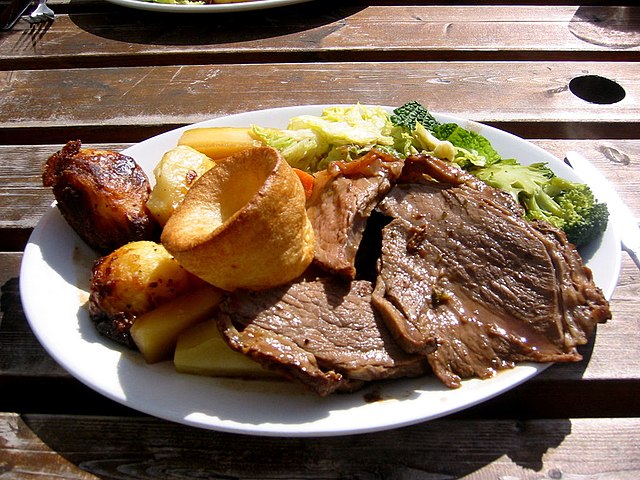 If you are a native British, eating your favorite local food in a totally different country is a pleasant and nostalgic experience-right?
Being a foodie island, you can expect the food to contain different fish species such as the special wahoo and rockfish that are also known as Sebaastidae.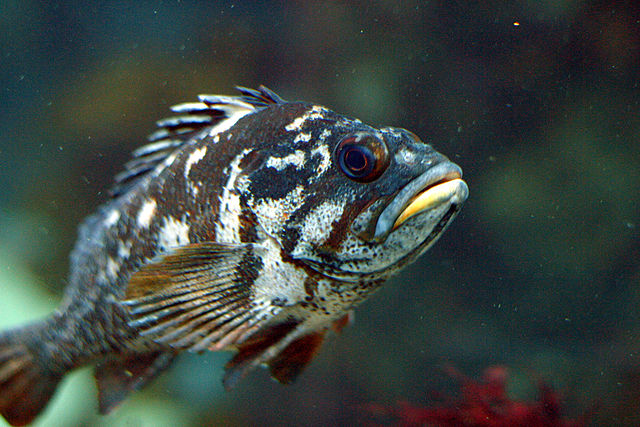 Another unique combination of food in Bermuda Island is potatoes and 'cod' fish.
The past Portuguese influence in Bermuda cuisine can be seen in a unique tomato and onion sauce.
A rice dish is containing red-peas and ham called ''Hoppin' John'.
One more unique food of Bermuda would justify its addition in the list of best foodie islands is 'Fish Chowder.'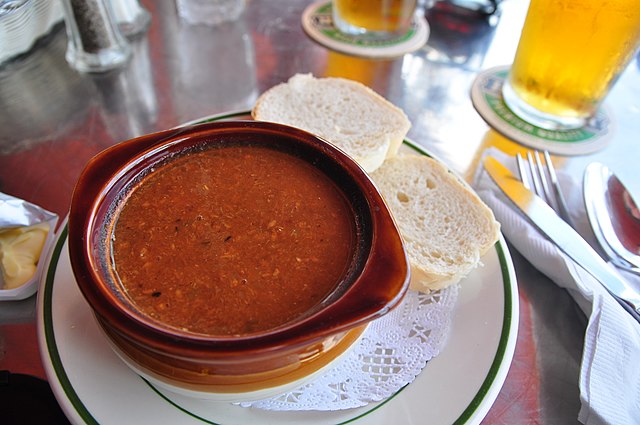 The ''fish chowder' is Bermudans' national dish.
is considered a national dish. It made of the fish stalk, fish chunks (sometimes raw fish), and bacon fat!
This is not the end of Bermuda fish chowder, folks! Here comes the incredulity. The fish chowder served with sherry peppers and black rum!
Whoops! What an exotic island food.
Mykonos Island
Be it Mykonos or Anafi Island; the Greek food cannot be compared with any other cuisine of the world.
Throughout Europe, you may end up eating the same meat-based dishes, but when you land on any one of the Greek islands, you treated to enriching Greek cuisine.
You must have heard of Greek salad in five-star restaurants in as far as Warsaw and Bucharest! Its taste is so delicious that the Greek salad has traveled to far and distant lands.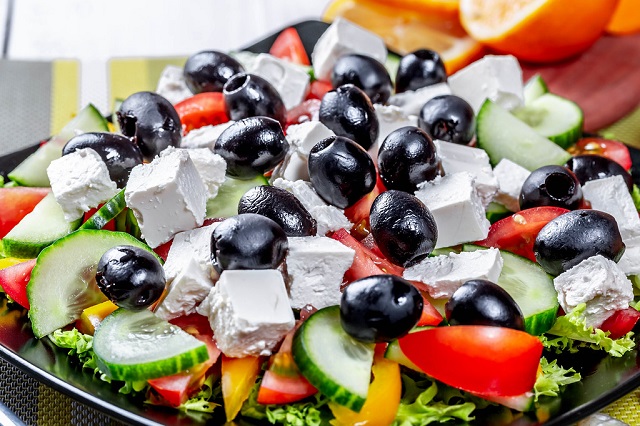 Another surprise for your 'globe-trotting gourmet ventures! The Greek wine is as good as Italian wine, boss!
Greek cuisine is generally also known as the 'Mediterranean' cuisine.
Here is a unique Greek Food and Drinks that you should try when you visit Mykonos Island.
'Hilopites;' is the name of egg pasta in Greece. Some of the ingredients in Hilopites would make you raise your eyebrows, and here they are:
Lemon juice
Yogurt
Barley
While you tour the Greek Islands, especially Mykonos (you will anyway as it is on the top of itineraries of all Mediterranean cruise package)  eat the following specialties:
Baklava-pastry with lots of nuts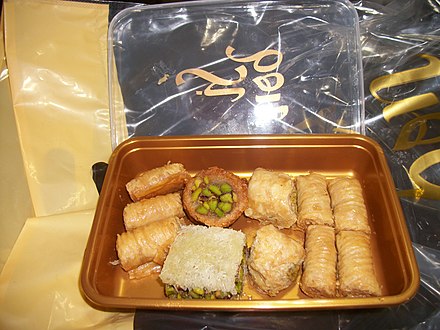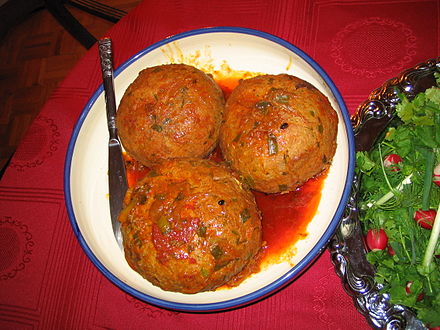 Moussaka-an eggplant dish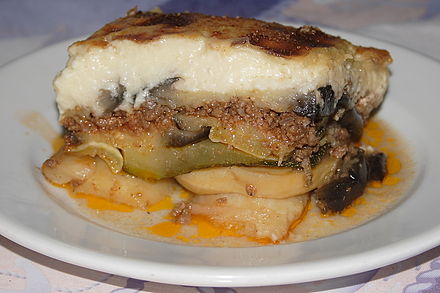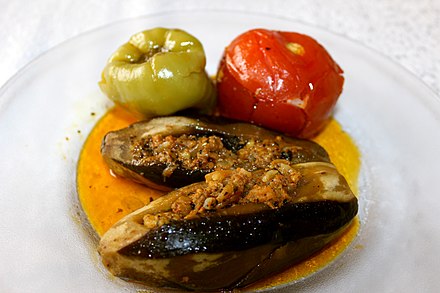 Puerto Rico Island
Here we are again sailing into another Caribbean Island-Puerto Rico, fondly called as the culinary capital of the Caribbean by the gourmet travelers. Puerto Rico Island featured in almost every other travel bloggers' list of foodie islands.
Connoisseurs (who are professional eaters, get paid to eat and describe their experience) who follow the guides and tips of foodie travelers carefully make a note of the locally recommended foods and drinks and leisure set about visiting popular restaurants and famous street food stalls just to drink, eat, and blog.
Here is a list of local Food and Drinks specialties of Puerto Rico Island, Caribbean.
Mofongo-again the same fried bananas in a different plate; I mean, this time, it is the raw bananas that fried.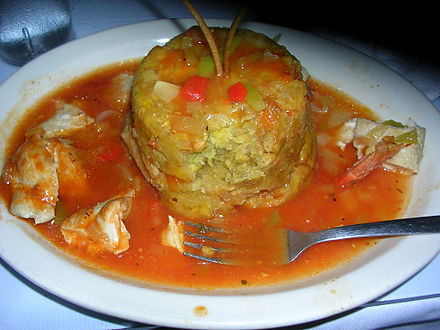 Alcapurria-the same inspired stuffed fritters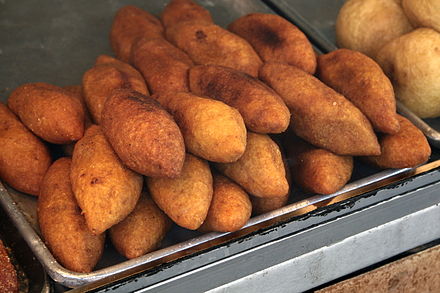 See the stuffing inside the Alcapurria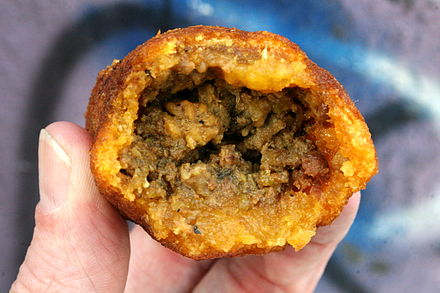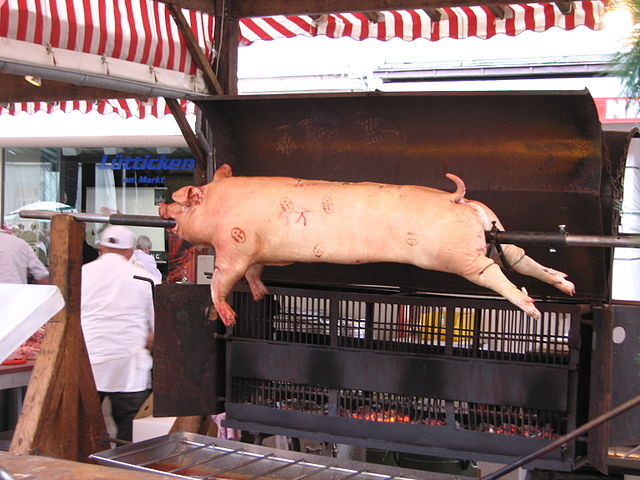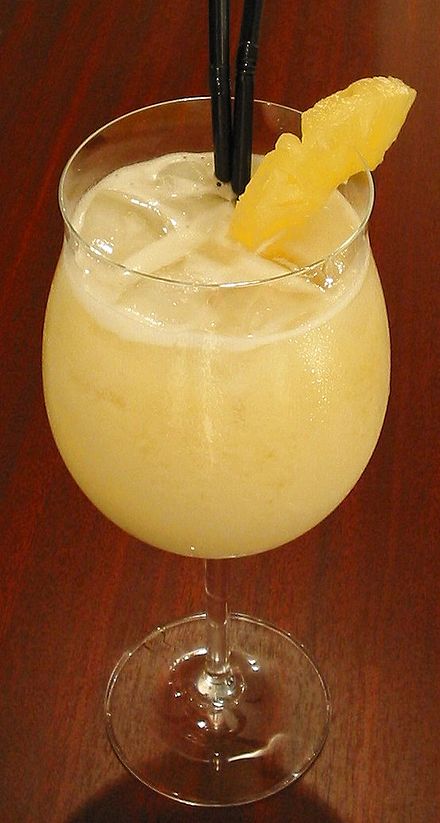 Piña colada, a rum-based cocktail mixed with strained pineapple juice and coconut milk. This mixture of coconut milk and rum is a typical Caribbean drink.
Taro is a local specialty tuber and is widely used in various meals.
Stuffed pancakes (meat and coconut) are the favorite snack of the Puerto Ricans.
So, how do you like Puerto Rico Island as one of your bookmarked islands to visit and eat? Isn't it a diverse foodie island?
St.Simons Island
The majority of us have no clue as to where exactly is St.Simons Island. To break the suspense, it is in the U.S.!
Yes, finally, after touring some of the exotic islands and eaten the world's extraordinary cuisines, we have come to the very familiar grounds (islands) of America.
Golden Isles is another archipelago. Golden Isles comprises four islands; St.Simons Island is the largest of the four islands.
This archipelago located off the coast of the state of Georgia on the Atlantic Ocean.
After having your fun in St.Simon Islands, such as visiting the Neptune Park, Avenue of Oaks, St.Simons Lighthouse, Fort Frederica, and a bit of boating on the Atlantic Ocean, it is time to sit and eat the local specialties.
What are the different Food and Drinks of St. Simons Island?
Red Potatoes are the local specialties in St.Simons Island.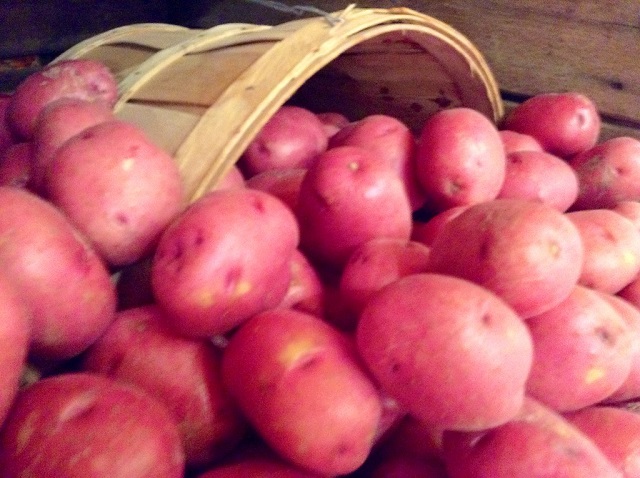 Like any potato cooked in any way, the red potatoes, too go well with any meat that includes veal or mutton. I think fish and potatoes are natural foes-what do you say?
Being an island, you get to eat lots of shrimp and fish. However, we are not interested in eating that banal foods-right? We have landed on St.Simons Island in order to try unique foods of the island.
Here is one such dish; it is 'crab cake.' How do you like that? I never heard of a cake containing crab. Won't it emanate a bad smell?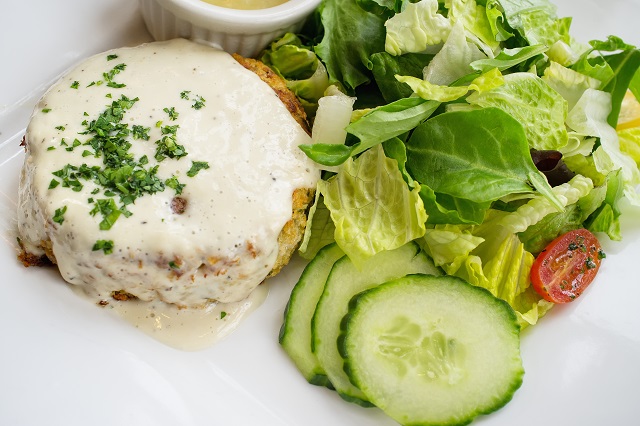 Just to go with locals' preference for once, eat a plate of fried shrimp; it won't do any harm. The shrimps caught off the shores of St. Simons Island are incredibly large!
Ask around for these unique foods of St.Simon Island that just justify that the island is a haven for food lovers.
Apple Brandy
Fried Apples
Food and Drinks of Mallorca Island
Majorca Island (alternative name) is a Balearic Island off Spain's Mediterranean coast. The local cuisine is a mixture of Moorish, Italian, and of course, Spanish.
Unique Food scenario of Mallorca Island.
Sausages are the favorite of the Balearics. Their unique pork sausage called "Sobrassada."
The next best local specialty of Majorca Island hat, you must try if you are connoisseur is "Arròs brut." I think it is a Parsi cuisine (the saffron rice usage). Unlike the Parsis, the aromatic rice dish mixed fried chicken.
Also, Pa amb Oli is a popular dish in Mallorca Island.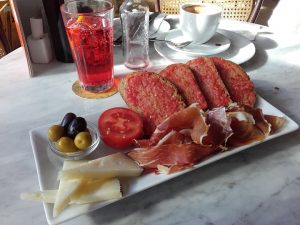 Basically, it is a brown bread dish using local vegetables and Spanish spices.
Stuffed Rabbit, fondly devoured by the tourists. This unique meat and the grilled octopus are the reasons for the Majorca Island to earn the prestigious 'foodie island.'
As far as the island's unique drink is concerned, you need not ask around at all. The ubiquitous 'Hierbas' displayed on the shelves of every supermarket in Mallorca Island.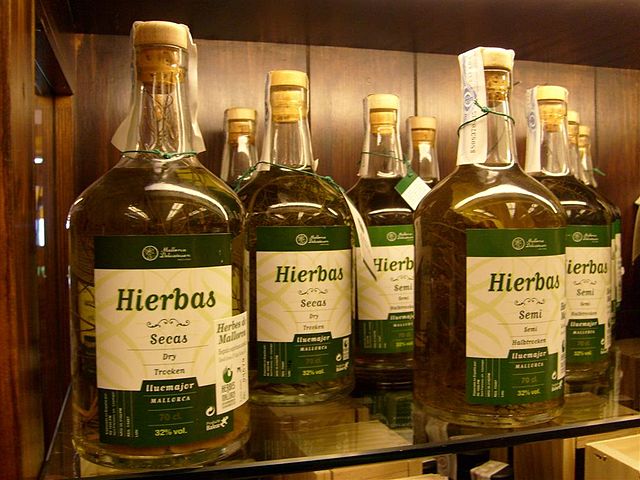 Hierbas; aromatic alcohol made of rosemary, aniseed, chamomile, mint, orange, and lemon.
Kauai Island, Hawaii
Ah, the Hawaiian Islands! Not only they known as the ultimate relaxation destination and famous for pampering by the hosts of your luxury resort, but the food of Hawaii is as exotic as the island's culture, avifauna, and the tradition.
Unique Food and Drinks of Hawaiian islands are:
Stuffed samosas-very Indian food, but the stuffing in Hawaii is sweet potato, whereas, in India, it is potato, onion, and sometimes mutton.
Banana chutney-unheard of before anywhere in the world. Certainly, it is unique in Kauai Island.
Lomi-Lomi Salmon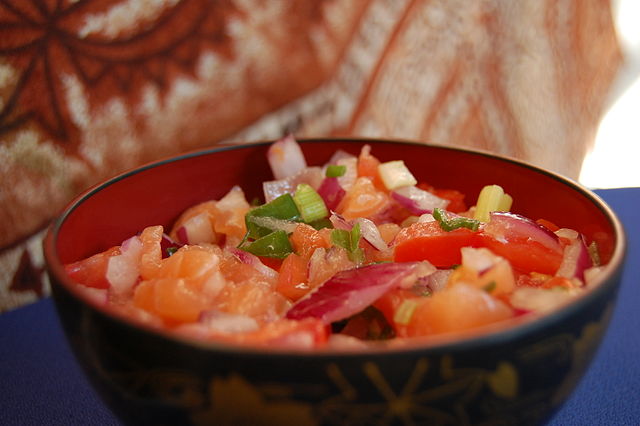 Lomi-Lomi Salmon, salmon fish salad tossed with locally grown tomatoes.
Huli-Huli chicken-grilled chicken with a Huli-Huli sauce made of soy sauce, ginger, and cane sugar. What a combination!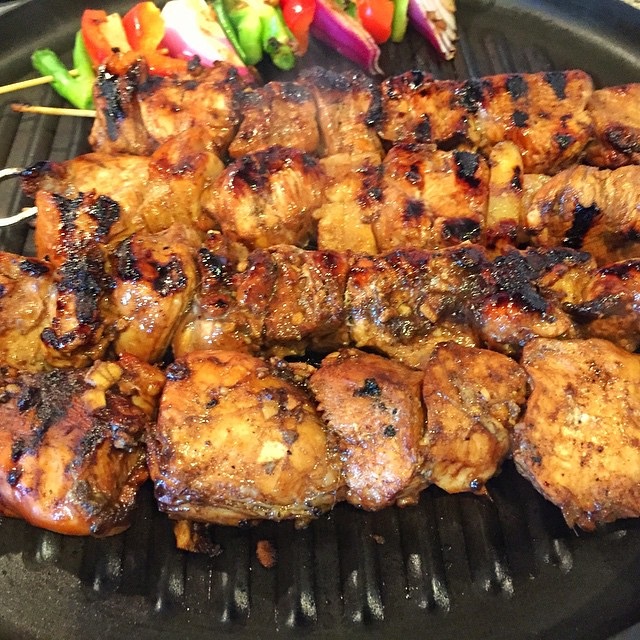 Poi-a kind of porridge and is a staple of Hawaiians.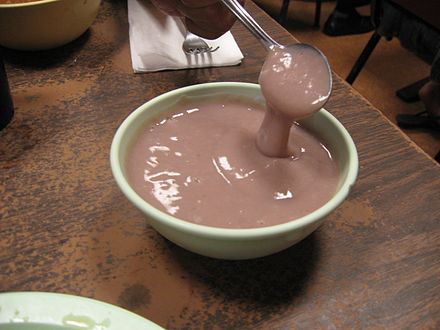 That's your Hawaii islands' unique food scenario.
Food and Drinks of Malta Island
Malta is an island, an independent republic, free of its former ruler-the British. Its previous rulers include:
Romans
French
Arabs
Phoenicians
Normans
You can very well imagine the cuisine of Malta.
Malta Island located in the Mediterranean Sea. Its nearest neighboring country is Italy, located about 85 km away.
Special foods of Malta Island:
Pastizzi-a kind of Asian Samosa
Fenkata-Rabbit stew
Gbejniet-sheep's cheese
Ftira-local flatbread
Cisk-Maltese beer
I read Maltese are generally great eaters and love varieties. I think it is the reason for the continuous evolution in their cooking and innovative usage of locally available vegetables, spices, and condiments.
Unique Foods of Capri Island
This touristy Italian island's 'gelato' is world-famous. Gelato largely exported to the United States.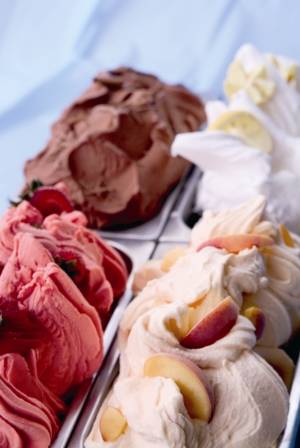 Other Food and Drinks of Capri Island are:
Caprese salad
Scialatiell-a kind of pasta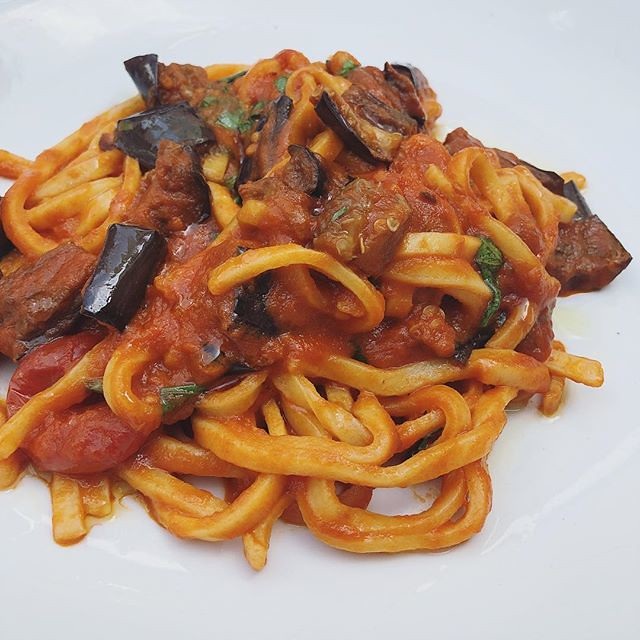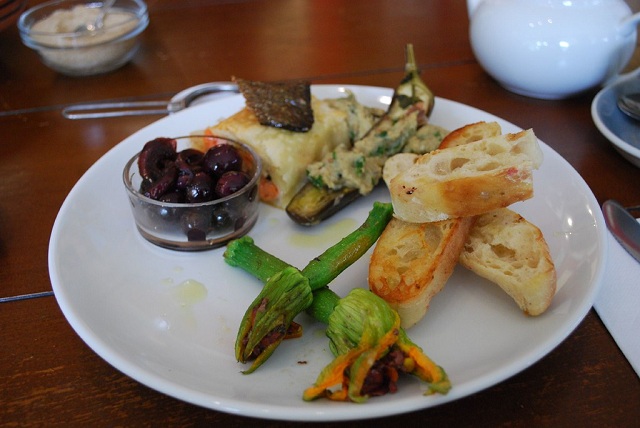 I think it is certainly a unique dish in the world. Maltese, turn up your collar
Impepata di Cozze-a seafood of mussels.
Martinique Island
It is a Caribbean Island with a strong influence of French language, names, and cuisine.
Unique food specialties of Martinique Island:
Colombo-no, it is nothing to with Sri Lanka, boss! This is the unique and national food of Martinique Island. Colombo-no is a meat dish that somehow made to taste tangy in spite of adding coconut milk
Magret de canard-it,  basically duck meat seasoned with odd ingredients that include thyme, honey, and orange!
Lobster fry served with vanilla cream
Boudin Creole-pig's blood, bones, and flesh
Boudin Blanc-pork sausage. Instead of pork, they use snails too.
Mai Tai-it, the nation's favorite rum-based cocktail that uses even syrup of almonds!
These 12 different islands located all over the world are the frequent haunting places for foodie bloggers, connoisseurs, and travel writers.