Lesser Known European Islands to Visit in 2022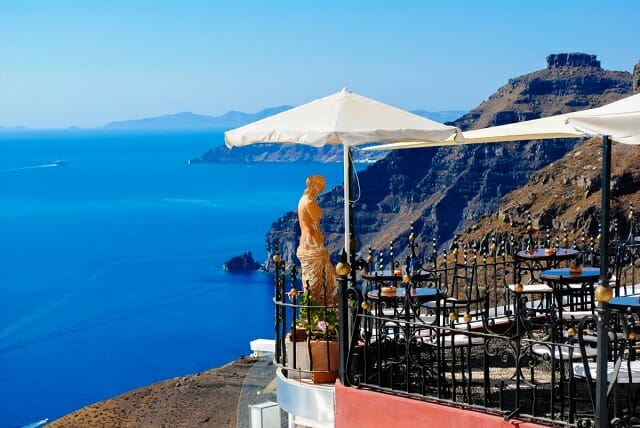 Do you know these lesser known European islands of Europe?
I very much doubt you would have heard of these European Islands. These islands are in the heart of Europe. When you happen to visit (I am sure you will visit after reading this blog post), you will understand the real character of Europe and realize why the world is going gaga over the islands of Europe.
The advantages of spending your holidays in the Lesser Known European Islands.
The climate is rather uniform on the lesser known European Islands, including some of the isles located around the United Kingdom.
All the people from America, Canada, Australia, and Europe will have no difficulty with the assimilation of food. I mean, there won't be any cultural shocks that a visitor from Europe might encounter when he goes to the South Pacific Islands, African and Asian islands.
Invariably, this applies to your drinking preferences.
Accessing the islands also won't pose many hassles because of flight and ferry connectivity.
Lodging will also be uniformly comfortable with all the modern basic luxuries.
Lesser Known European Islands to Visit
Let us begin our tour of the Lesser Known European Islands.
Tresco, Isles of Scilly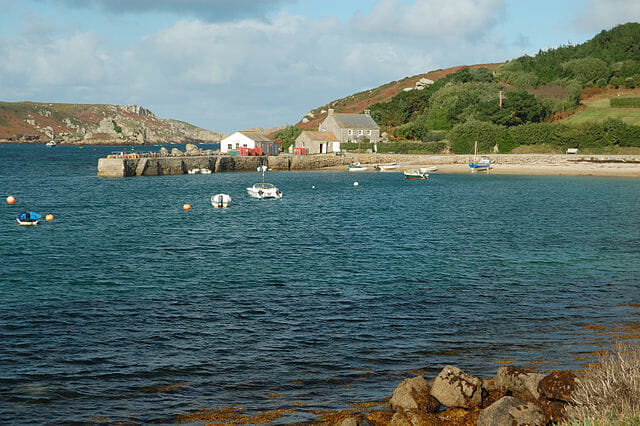 There is no connection between the isles of Sicily and the island of Sicily. The Tresco is part of the U.K and the Sicily Islands is part of Italy.
Tresco is located off the coast of Cornwall, UK. Cornwall itself is known for terrific beaches and surfing conditions. I think next to London, Cornwall attracts more tourists from other parts of England and Scotland
In order to reach Tresco Island, you must reach Penzance, a coastal town in Cornwall. From Penzance, you board a ferry to reach Tresco. The voyage takes about 3 hours. Alternatively, you can hire a chopper.
The Isles of Sicily comprises 6 islands and only one is uninhabited.
People are dawn to the sprawling Tresco Abbey botanical garden that has trees that are generally not found on an island.
Surprisingly, Tresco is blessed with a tropical climate and that is sufficient for the sun-starved Britishers-right?
What to see on Treco Island?
Old Blockhouse
Treco Abbey Botanical Garden.
Look at the video of the garden. It is simply rich with great flora.
The countryside of Tresco Island is typically English with quaint historic buildings, a great expanse of grasslands, and rather silent beaches.
Seabirds in Tresco:
This calm coastline of the United Kingdom is a good place to spot some very rare aquatic birds that somehow developed a liking for their prey at the beginning of the Atlantic Ocean.
The Tresco Abbey garden of trees acts as a wonderful habitat for several land birds including the beautiful Black-billed Cuckoo.
Another bird that will catch your eye is the Western Sandpiper.
Tresco Island is a small floating land that you can go around on your feet in a little under three hours. That will give ample exposure to the beaches of Tresco and the life of fishermen.
Where to stay on Tresco Island?
The Sea Garden Cottages offer ultra-luxury rooms. Since the island is too small, almost every building on the island offers a view of the ocean.
Note:
This is a car-free island. You can get around on your feet or use golf carts.
Koster Islands, Sweden
South Koster and North Koster Islands collectively form the Koster Islands in Sweden. A sound (an inlet of the sea surrounded by a large rocky mountain on either side) separates the two small Swedish Islands.
Though both of them are lesser known European Islands, the Swedish cuisine is rather unique and very different from western and southern Europe.
Since Sweden is near the north pole, you must plan a visit to these two unspoiled beauties during the summer season when the sun hovers above your head for as many as 18 hours a day. In spite of that, you are not likely to feel considerable warmth. Therefore, you can expect pleasant weather.
Holidaymakers make it a point to see the diverse Kosterhavet marine national park. The seascape is rocky which gives the islands a rather eerie look. Because of unfriendly weather for the most part of the year, the beaches are ultra-clean due to a lack of visitors.
Staying in Koster Islands:
For a change, you can forget about concrete enclosures and stay in one of the boathouses.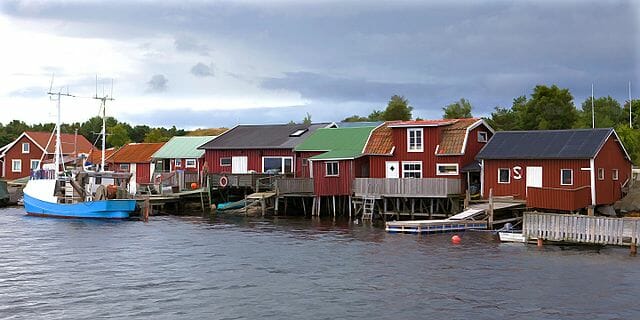 Reaching Koster Islands:
It is easy to step into the waters of the Koster Islands from Strömstad, the gateway town.  There are fast ferries that deposit you on one of the Koster Islands in about 45 minutes.
Since the mainland is very close to the islands, people prefer to stay in Strömstad and make a day trip to the Koster Islands, Sweden.
Vis Island, Croatia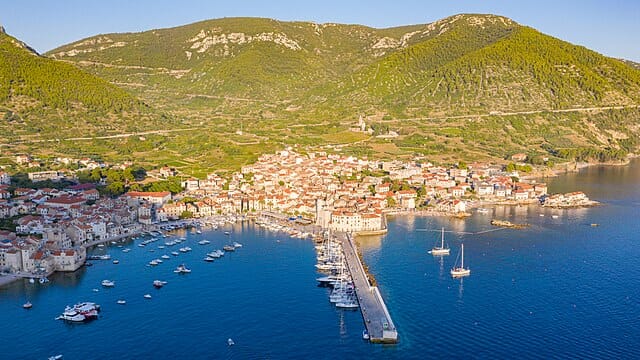 I think the Croatian Islands are too pristine because of the lack of tourism. Among 1244 islands of Croatia, Vis is the farthest and thus rather isolated.
If you want to holiday on an European Island that is far from modern civilization, Vis Island is your best choice.
Vis Island is surrounded by the Adriatic Sea.
How Reach Vis Island, Croatia?
Among several lesser knownEuropean islands, Vis Island is one the easiest to access. You much first reach a coastal city called the city is known as 'Split'. It is on the eastern coast of Croatia.
Split is the gateway to Vis. Car ferries consume approximately two and a half hours to reach Vis. If you have no patience, board a fast catamaran that reduces your voyage by nearly an hour!
There are ample options to stay in Vis. You need a weekend to see all the beautiful tourist landmarks in Vis.
Some of the Vis Island tourist attractions:
The Blue Cave on the island of Bisevo (it is actually an islet). The Blue Cave is surreal. Only the local boatmen know the exact time to visit the Blue Cave. From Vis Island, a boat takes you to the islet of Bisevo in less than 10 minutes. The distance covered is only 5 km,
At the time suggested by the local people in Via, the Blue Cave turns into a gorgeous blue because the sunlight that enters the cave reflects the sea color on the wall of the cave.
When touring the Vis Island, don't forget drink Vugava, a local white wine, eat a giant lobster and a special pizza.
4. Cíes Islands, Spain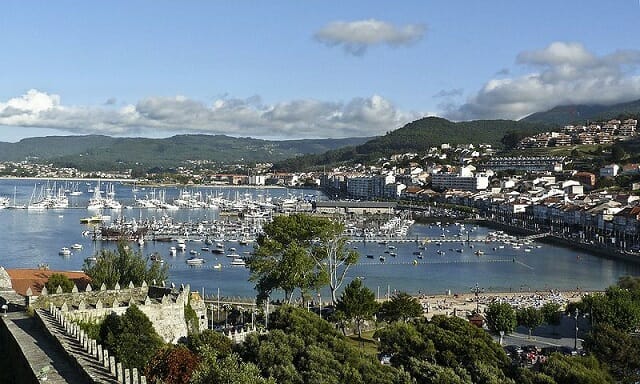 Here are some challenges for you:
Have you heard of Galicia? Do you know where it is located?
Have you heard of Monteagudo Island, Do Faro Island, and San Martiño Island?
Obviously 'no' is your answer to all the questions. Before I composed this blog on lesser knownislands of Europe, I too didn't know.
Galicia is similar to a province but this is an autonomous one under the Government of Spain. It occupies the northern Iberian coast and north of Portugal.
Unique Things about Cies Islands Archipelago:
Here are some absolutely unique factors of the Cies Islands archipelago.
The entire islands are a highly protected national park and a nature reserve. The above-mentioned three islands are part of Cies archipelago. There are three more island groups namely, Ons, Sálvora, and Cortegada.
Besides, there are no vehicles on the islands.
And, there are no hotels on the islands.
You can stay in a camp on the beach with prior permission.
Of course, there is a restaurant and a grocery store for the visitors.
You can only make a day trip to these European Islands from a few port towns on mainland Galicia, Spain. These include Cangas, Baiona, and Vigo.
The boat ride from these coastal gateways take about 45 minutes only.
All these Galician Islands are too pristine to express.  Here is a rule of the islands that will open your mouth. You can't litter or throw anything anywhere on the island. Simply put, there are no garbage bins implying that you have to take your waste back to where you came from.
Seagulls are the predominant birds on Cies and other archipelagos. As a matter of fact, the world's largest colony of Seagulls is found here.
Petrels also live in large numbers in the crevices on the cliffs bordering the sea.
Cies Islands would beckon pure island lovers and naturalists only who are die-hard nature preservers.
5. Texel Island, Netherlands
Ah, this is divinely quaint! It is an island where around 15k Dutch people live permanently. With meager tourism, this island of Europe has beautiful and clean beaches.
It is located in the Dutch province called North Holland. The weather is always pleasant.
How to Reach Texel Island?
A quick ferry ride from Den Helder, a port town in North Holland province will get you to disembark on the island of Texel. Only 20 minutes are required to cross the North Sea. This is a car-carrying ferry, mate! So, you can rent a car from Amsterdam itself or from Den Helder.
You will be wondering where Den Helder is in the Netherlands. Den Helder is located approximately 100 km only from Amsterdam. There is a train connecting these two cities and the train journey lasts a little more than an hour.
The island's natural beauty, uncrowded beaches, and watching birds will keep you engaged on the island for half a day.
6. Folegandros Island, Greece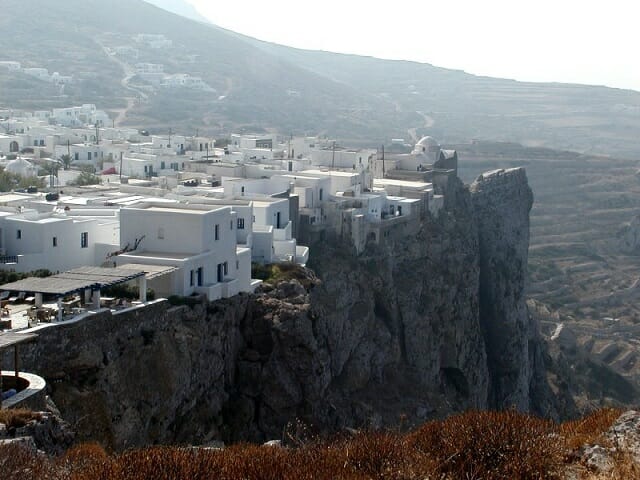 That's a typical Greek island scene where rocky mountains with tall cliffs giving you a superb aerial view of the Aegean Sea.
You must be aware that the Greek Islands are expensive when compared to the other European Islands.
However, since, Folegandros is a bit remote in the South Aegean Sea, it is always less crowded, thus bringing down the cost of boarding and lodging.
How to Reach Folegandros?
There are a few options.
If you are based in Athens and want to enjoy an exciting Agean sea voyage, you can choose that. However, the sea passage takes a whopping nine hours. This is the cheapest way to go to Folegandros Island. The ferry leaves the port of Piraeus, the busiest ferry terminal in Greece.
Of course, there is one faster way to reach the island. A fast boat ride takes just 4 hours. Obviously, you have to pay more-right?
If you ask me if there is a flying option, I would say yes but only up to the two popular islands of Santorini and Mykonos from Athens. The next leg of the journey is by sea crossing.
In that case, I would recommend you fly to Santorini Island. From here, Folegandros Island is an hour boat ride away.
Greek Islands are mostly visited to see the rich Greek orthodox churches and Abbeys, taste the unique Greek food and drinks, and buy numerous antiques and handicrafts.
There is nothing much to see on Folegandros Island. You go there because you always wanted to spend your holiday on a Greek Island.
Well, do you think you will plan a trip to any one of these Lesser Known European Islands, rather unheard-of islands of Europe for a wonderful European feeling?