Best Things to Do in St. Thomas Island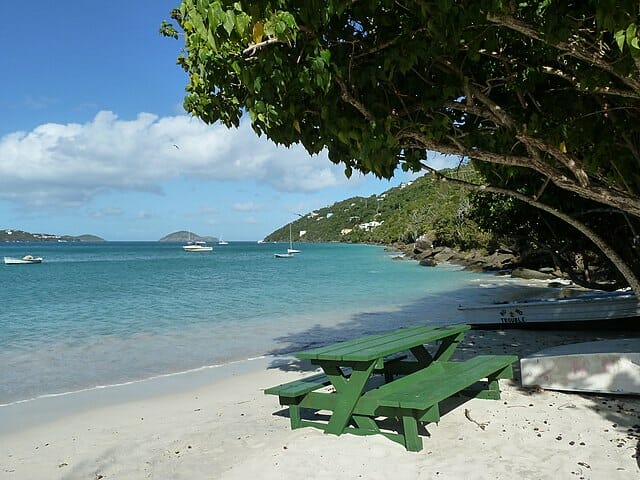 Oddly, St. Thomas Island is actually called St. Thomas without the 'island' tag. It may be due to the fact that it is part of an archipelago known as the U.S. Virgin Islands.
They are part of an unincorporated territory of the United States. The island's official currency is US$ and the language spoken there is English.
I will go into its political detail. Just know that the U.S. Virgin Islands comprises several islands numbering over 50. The main islands of the U.S. Virgin Islands are:
St. Thomas
The St. John
St. Croix
Water Island
Hassel Island
Apart from these 5 islands, there are 50 plus islands, islets, and cays. All of them (U.S. Virgin Islands (USVI)) lie in the Caribbean Sea.
Note the British Virgin Islands are also visible to the east of USVI. St. Croix Island is found far south of St. Thomas.
The capital of USVI is Charlotte Amalie and it is located in. St. Thomas.
Best Time to Visit St. Thomas Island:
Being an island, it is better to avoid the rainy season and stick to the mild summer season that starts in April and lasts until June.
So, you only have 3 months in a year to visit the USVI. Nonetheless, no one can stop you from flying to St. Thomas during the monsoon when the island wears a different dress.
How to Reach St. Thomas Island?
As part of the USVI, it is connected well to most of the cities in the U.S. Charlotte Amalie has an international airport.
It's approximately 3 hours of flying from Miami to Charlotte Amalie. This will give you an idea about the flying duration from wherever you are in the U.S.
Don't explore the option of ferrying from Florida to St. Thomas. It would take about 10 days of the voyage. Nonetheless, I don't think there is a sea connection to St. Thomas from the mainland of the United States.
The other islands of USVI are connected to St. Thomas only by sea passage.
The archipelago of the U.S. Virgin Islands once belonged to Denmark. They sold it in its entirety to the United States. This justifies the islands' former "Danish West Indies".
Things to Do in St.Thomas island:
When set afoot on the island, you will be pleasantly surprised by the tropical climate and true navy blue water of the Caribbean Sea. St. Thomas is a sheer Caribbean paradise.
Skytsborg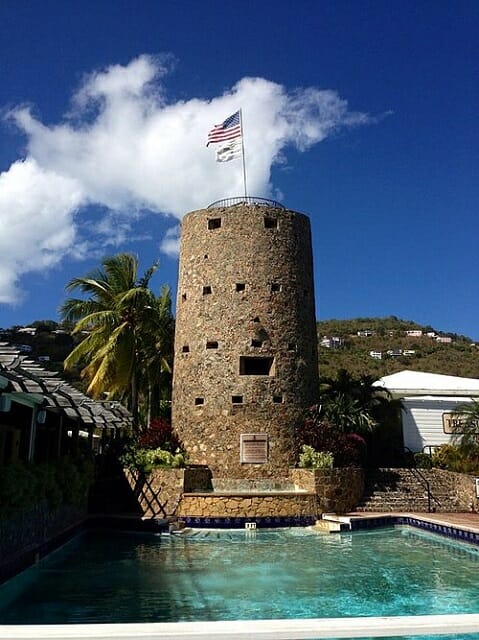 It has an alias that goes by Blackbeard's Castle, one of the tourist landmarks in Charlotte Amalie. It is a historic monument the islands are proud of. That's why visiting it is one of the first things to do in St. Thomas.
There is a fort behind the Skytsborg and is named Fort Christian.  The fort was protected by the Danish soldiers who positioned themselves in the watch tower (Skystborg).
Drake Seat
Drake Sea is an observation platform that overlooks Magens Bay, Caribbean Sea.
Isn't the view absolutely breathtaking?  With an umbrella over your head, you can sit all day here, silently gazing at the picturesque sea and the horizon behind it.
Bluebeard's Castle Resort
You need to stay in the resort to take a look at its fantastic location. As one of the things to do in St. Thomas, go there and have a cup of aromatic coffee or steaming hot coconut milk, sitting in a courtyard abutting the sea.
It will be as if you are sitting on a balcony overlooking the sea. Just imagine a large terrace to look at the Caribbean Sea.
Take a Joy Ride in a Large Van/Taxi
This is a large taxi that plies on the roads of Charlotte Amalie.  The ride will be fun and is usually included in the itinerary of things to do in St. Thomas.
Pillsbury Sound
A 'sound' is a sea inlet, formed between two large landmass or cliffs. In this case, the Pillsbury Sound is formed between the islands of St. Thomas and St. John
Sighting a 'sound' (smile) is very rare in this part of the world. Take a lovely video of the sea inlet.
Visiting Red Hook
When you are out to see the Pillsbury Sound, you will be crossing the Red Hook town. It has a spectacular harbor overlooking the Pillsbury Sound.
The number of ferries that you see in the above picture ply between Red Hook and St. John Island and the British Virgin Islands (BVI).
Don't miss out on this breezy ferry ride. If not the BVI, go at least to St. John which will be a short ride.
South American Sea Lions
You might have read about the sea lions but never gotten the opportunity to see them in person. To see these exotic marine lives and many more including a range of corals, you have to go to an underwater aquarium known as 'Coral World Ocean Park.
The feeling will be exciting when you step down 20 feet under the Caribbean Sea to watch an amazing activity of hundreds of marine lives, swimming.
The guide will point out incredible marine creatures including:
Sea Horses
Sea Cucumbers
Star Fishes
Sea Trekking and Snuba Diving
I have not made a spelling error in 'snuba diving', mate. It is a form of diving under the sea with a breathing appliance attached to you from the surface above. It is a kind of water sport similar to snorkeling but a bit deep like scuba diving (Snorkeling+Scuba Diving=Snuba). Nicely coined word-eh?
Sea Trekking is literally walking on the sea floor with a special helmet that enables you to breathe freely. In this water sport also, the air is supplied from the surface to breathe.
This marine park is located on the Island's Cook Beach.
National Wildlife Refuge
It is a nice idea for St. Thomas Island to locate the National Wildlife Refuge not on their island but on Buck Island, just 4 km away.
It was created due to preserving the range of marine lives including coral reefs and endangered green turtles (they don't wear a distinct green shell).
On Buck Island stands an old lighthouse, an iconic landmark that is still maintained. Visiting this lighthouse is considered one of the things to do in St. Thomas.
Church of All Saints
This impressive church is a cathedral in Charlotte Amalie. The stone that is pink in color was said to be a native of the island.
The Arboretum of Magens Bay
We have already had a look at the picturesque Magens Bay from Drake Seat. The bay has a green backdrop of thick, tall woods that is worth entering into.
You must be wondering what an arboretum is.! It is another name for a botanical garden but comprises only trees, unlike a botanical garden that is built with numerous species of flowering plants, bushes, and of course trees.
This Megens Bay arboretum is home to several rate trees.
Beaches of St. Thomas
Well, beaches are on all four sides of the island and you need not be selective. Go and sunbathe on deserted beaches. If you want o to mingle with the other tourists, go to Megens Beach, Harbour Beach, Lindquist Beach, Red Hook Beach, and Mermaid's Chair.
The last mentioned name points to a beach revealing a narrow piece of land that is visible only during the low tide.
From the look of a sandy piece of land that is washed by the aping of waves on both its sides, it looks more of an islet.
I could not find the reason for such an odd name but I think it is a scenic spot that will catch the fancy of filmmakers.
If you want to take a selfie, standing on the narrow strip of beach, you need to walk nearly 6 km from your hotel room.
Shipwreck Viewing Underwater
There is a wreckage of a ship lying on the sea bed off the shores of Buck Island.
Scores of people wearing snorkel masks dive underwater to see and touch the remains of a wrecked ship.
Go to Water Island
Except the St. Croix Island, the other islands of USVI are not far off from each other. For example, Water Island is only 10 minutes of boat ride away from Crow Bay dockyard.
Honeymoon Beach and Limestone Beach are the destinations of every visitor. While there, you can rent out a kayak or a paddle board to row around. It is bliss to go solo paddling.
There are the remnants of Fort Segarra that invoke a sense of curiosity among the visitors. As one of the things to do in St. Thomas, you can trek up to the summit of the fort for a mouth-opening view of the Caribbean Sea.
About two hundred people live on Water Island, one of the U.S. Virgin Islands.
Though you would like to spend a night on this cute tropical island, there are no hotels but a few tents. The local residents offer homestay facilities.
However, just two hours are enough to see around Water Island.
Hassel Island
Before you board the ferry from St. Thomas, ask the captain if there is a quick shuttle to Hassel Island also. It is worth paying a visit there.
It is a historic site with the ruins of a fort and even some railway tracks!
What can you buy in Charlotte Amalie?
Shopping on a Caribbean Island is a pleasant thing to do, anytime. Apart from buying a few souvenirs crafted exclusively by the local West Indies, you can enter one or two boutique shops there.
These are duty-free shops, folks! Dutch and nit Swiss or Belgium chocolate are displayed on wooden shelves. If food souvenir doesn't interest you, you can think of buying a couple of Swiss watches as gifts for your colleagues.
For your relatives and neighbors, get a box of rare and semi-precious stones and gems.  Though perfumes are also on display, there are few takers for them.
How can you enjoy all the things to do in St. Thomas?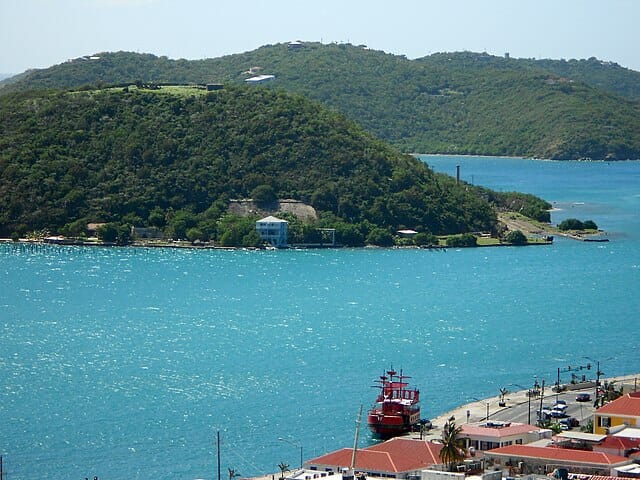 Even though US Virgin Islands are small, it will be overwhelming once you occupy your hotel room in Charlotte Amalie. You would not know where to begin, what to eat and in which restaurants, are there any permits to enter other islands, and son.
Therefore, it is better to join a few organized tours operated by the local tour operators.
Here are some tours of the U.S. Virgin Islands that you can explore before booking a seat.
Undertake a cycle boat tour to Water Island
Here is a short video clip of cycle boating that is also called paddle boating though no paddle is involved in maneuvering this odd water vehicle.
Brilliant idea! I would ride this cycle boat without any fear.
Scuba Diving Tour ai Red Hook harbor
Sea Turtles spotting tour (it's a snorkeling expedition)
Catamaran trips (search for Stormy Pirates Catamaran Tour)
Parasailing adventure tour
Dinner cruise watch sunset
Voyage to the British Virgin Islands (just hour of the sea passage from the island) would you think of ignoring this memorable trip to another archipelago in the Caribbean region?
To conclude the things to do in St. Thomas, I think it is worth taking a weekend trip to the U.S. Virgin Islands. You may have to forego some of the tours because of a very short holiday but still, it will be memorable.