12 Best Things to Do in Cozumel Island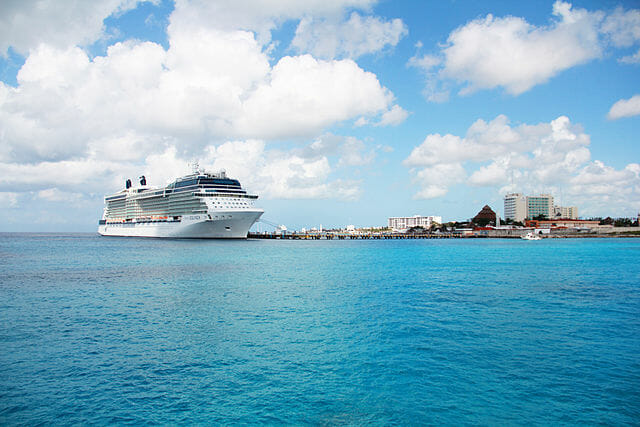 Cozumel is a Mexican Island that is the rage these days among ardent travelers and winter escape buffs.
Cozumel Island is in the Caribbean Sea. It is situated directly south of Cancun, one of the highest-visited Mexican holiday destinations. The Americans next door go ga-ga over the Mexican Islands and the Mexican Riviera.
In this blog post, you will see why Cozumel Island is among the top ten islands on the west coast of North America. The best attractions on Cozumel Island, the Maya culture, the spicy Mexican cuisine, and sunny beaches are the biggest attraction factors of Cozumel.
It is located approximately 50 km from Playa del Carmen in the southeast. Playa del Carmen is the quickest gateway to Cozumel. Cancun in the Yucatan Peninsula is another gateway to Cozumel.
How to Reach Cozumel Island?
Cozumel is equipped with an International Airport. It receives flights from most of the North and South American cities.
Ferrying is another option to access Cozumel Island. From Cancun, the 120 km distance is covered in nearly 3 hours by a ferry. Remember, there is also a car ferry from Playa del Carmen to Cozumel.
This facility makes you stay in Playa del Carmen and make a day trip to Cozumel.
Playa del Carmem also operates boats to Cozumel. The 50 km distance is covered in less than an hour by boat/ferry.
Cozumel is the darling port of call for cruise ships. Cruise lines that offer Mexican Riviera cruise packages advertise Cozumel as one of the ports so that their seats quickly get sold.
12 Best Things to do in Cozumel Island:
Coral reef sighting
Cozumel's coast attracts truckloads of scuba divers and snorkelers because of the island's rich and diverse coral reefs. They scream in delight when they spot coral reefs that yield the rare 'black pearls'.
Authentic black peals are sold in select shops in Cozumel, Playa del Carmen, and Cancun. Seek your travel guide's help when buying the black pearls to avoid tourist traps.
Great Curassow
This is another 'black factor' amidst the attractions in Cozumel. This rather large bird is called 'Great Curassow'.
Seafloor walking
Have ever wished to touch the seafloor? Have ever wanted to see where those colorful corals and marine creatures live under the sea? Here is your lifetime chance to fulfill your dream.
When you visit Cozumel Island, one of the main things to do is go for a trek, not on any walking trail on the land, buddy, but on the seabed.
You need not know swimming at all to walk underwater.
Watch the video below of under the sea walking by the tourists to Cozumel. You wear a special helmet that is attached to the boat by which you are brought to the diving point.
As you can see, you can breathe without any difficulty. The exotic marine lives will keep you underwater for more than the given time. A trained scuba diver will accompany you and points out the various marine creatures.
Punta Sur Eco Park
A visit to the breathtaking eco-park will be one of the attractions in Cozumel in your itinerary. For the first time in your life, you will be exposed to the nests of sea turtles. They lay their eggs in small burrows on the beach. The burrows are dug by the carrying turtles.
Rent snorkeling masks and hit the water to see and touch the coral reefs.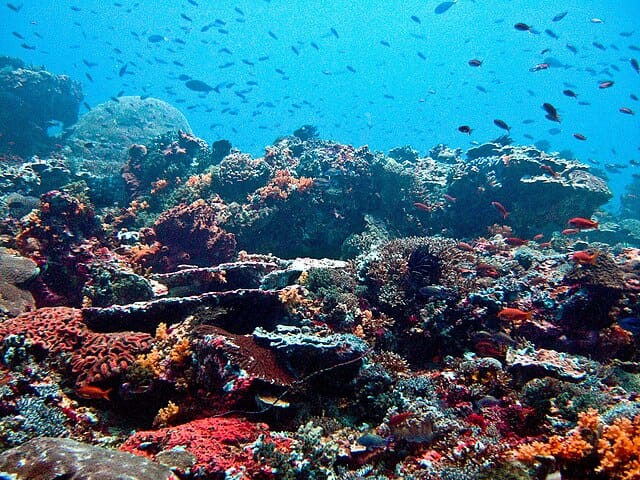 Float on the waves-free lagoons.
Plenty of mangrove forests dot the coastline of Cozumel. They are places of habitats for wonderful birds and reptiles including American crocodiles. Don't say 'no' to a boat ride to the Columbia Lagoon, one of the many lagoons in Cozumel that is identified as a bird-watching haven.
Some of the birds that are identified for you by your guide on Cozumel Island:
Cozumel Emerald
Yucatan woodpecker
Striped-headed Tanager
Great Kiskadee
White-fronted Parrots
Blacl Catbirds
Hooded Orioles
These Oriole species are all damn good-looking.
Ride in a submarine
This is another unfulfilled dream for the majority of us. Riding in a submarine is a thrilling experience and rarely you get a chance to go for a jolly ride in a submarine-right?
It is another way of spotting marine lives without getting wet. Of course, you can say you can do the same (marine creatures spotting) in an aquarium. Nonetheless, seeing myriad fish species swimming absolutely freely while sitting on a comfortable chair in a submarine is definitely an experience of a lifetime.
Remember, mate, the submarine will go as deep as 150 feet under the charismatic Caribbean Sea.
For 40 long minutes, you will be subterranean. When you surface, you will even get a certificate that you dived under the sea! Won't you like that?
Visit the Paradise Beach Club
Among the various attractions in Cozumel, spending a full day in the coveted Paradise Beach Club is not skipped by the majority of the tourists to the island.
Simply buy an all-inclusive visitor pass and enjoy all the fun activities offed on site.
Visit Tulum
Go to Tulum, a Mayan –reign walled city that is considered as a must-see attraction in Cozumel. Though Tulum is not part of Cozumel, a visit to Tulum is part of the itinerary for Cozumel travelers.
You will be going on a ferry for nearly one and a half hours to reach Tulum.
First, you will reach Playa del Carmen from Cozumel in 45 from by ferry. The departure time will be usually 9 AM.
The ferry will pick up tourists who are staying in Playa del Carmen and will reach Tulum in about 45 minutes.
You will be given three hours roughly to see around the Mayan ruins, walk on the white sand beach, buy some Mayan souvenirs and return to your ferry that will leave the shores of Tulum at 1 PM.
While exploring the near-deserted city of Tulum, you will be pointed out to four important dilapidated structures at the site where you will take selfies.
The temple od Frescoes
El Castillo
The temple of Descending God
Temple of the God of Winds
The sea is crystal clear and wears a stunning emerald exterior that entices you to take a plunge in it.
Sink Holes of Tulum
Sinkholes alternatively called 'Cenotes" are found in several places in Mexican Ilands and Mexican Riviera. As Tulum is one of the Maya Rivier cities along the Yucatan coastline, you are sure of being led to a few cenotes in Tulum by your Cozulem tour guide.
Here is a video clip of a cenote in Tulum and is called "Maya Blue".
Other cenotes of importance in Tulum that you may choose to visit after quickly stroming through the archeological sites include:
Nohoch Kiin
Abejas
Grand Cenote
Temple of Doom
Calavera
Tortuga
With your guide's permission, you can dive into these grotesque sinkholes for a thrilling experience.
Sian Ka'an Biosphere Reserve
This is a major attraction in Tulum and some parts of Cozumel too. Usually a biosphere reserve is a large area that is protected to conserve, preserve, and protect flora, fauna, and marine lives including coral reefs, geological phenomena, and geographical factors.
For example, cenotes are rare geological occurrences that need preservation for the purposes of research and tourism, and also to maintain the natural ecology of the earth.
Here are some of the flora and fauna that are protected under the Sian Ka'an Biosphere Reserve:
Howler Monkey
Yellow-lored Amazon (a parrot)
Great Blue Heron
Geoffroy's Spider Monkey
American Crocodile
American Flamingo
There are several more fauna that comes under the Sian Ka'an Biosphere Reserve.
You will get back to Cozumel around 4 PM after having lunch in Playa del Carmen.
Xcaret Adventure Park
When you see the attractions in Cozumel, you cannot bypass visiting the highly popular Xcaret Adventure Parks in Playa del Carmen which is only 45 minutes boat ride away frpm Cozumel.
You can walk through the dense Mexican jungles, play at the water theme park, snorkel in the Caribbean Sea and in the underground rivers, interact with local fishermen, get to know their cuisine and culture, etc.
There are exclusive organized tours of Xcaret Adventure Parks from Cozumel, Playa del Carmen, and Cancun. Choose anyone that befits your whims and wishes.
You don't get to travel this far in the world more than once. Therefore, it is important to listen to your guide;'s recommendations and also satisfy your curiosities.
Xel-Ha is one of the Xcaret tours that attract the majority of the tourists because of the promise of gallons of booze. For your information, there are 8 different Xcaret Parks and tours in Playa del Carmen, the most visited city on the Mexican Riviera.
Xcaret
Xel-Ha
Xplor
Xplor Fuego
Xavage
Xenses
Xoximilco
Xibalba
Every name urges anyone to dig deep into it.
A few tips for you to choose the Xcaret Park Tours:
Xcaret involves the Mexican jungles and the underground rivers. There are as many as 50 different things to do and places to see in the Xcaret tour. This includes a thrilling parachuting adventure and a silken ride on the back of dolphins.
Xel-Ha exposes you to all the absolutely natural wonders in the Mexican Riviera.
Xplor is all about the Ziplining adventure
Xplore Fuego is a tour of the nightlife in the region
A dedicated full-length article is needed to cover all the Xcaret parks and tours attractions and adventures. I will work on it soon. Stay tuned, dear reader.
Water Sports in Cozumel
When you are visiting an island, you are sure to find exciting water adventures. The Mexican Riviera is a favorite water sports haven for adventure seekers.
Scuba diving is the most practiced water sport in Cozumel. It is one of the chief attractions on Cozumel Island. Snorkeling, the allied water sports of scuba diving invite even novices to hit the water.
Kitesurfing is a fun-filled adventure for daredevils.  Other water sports in Cozumel include parasailing, jet skiing, kiteboarding, kayaking, and the dangerous river tubing.
Food Tour
I think I have covered all the attractions in Cozumel and finally come to the most anticipated food tour. It may probably be the number one attraction in Cozumel. Here are a few food tours in Cozumel. Mexican cuisine is world popular and it goes hand in hand with Spanish cuisine.
Local food tour
Chocolate Tour
Tequila tasting tour
Go to Isla Mujeres
Isla Mujeres is another island that is a neighbor of Cozumel. It is also an important stop for the cruise ships that roam the cities of the Mayan Riviera.
There is a sanctuary for sea turtles here. In addition, Isla Mujeres is another Mayan civilization site.
There is a catamaran tour to Isla Mujeres that lasts for a memorable ten hours.
That's all the 12 best things to do in Cozumel Island. Going by the current trend, the best way to see Cozumel and other Mexican Riviera destinations is to book a cozy berth in a cruise ship.