Western Caribbean Cruise – Cruise to Western Caribbean Islands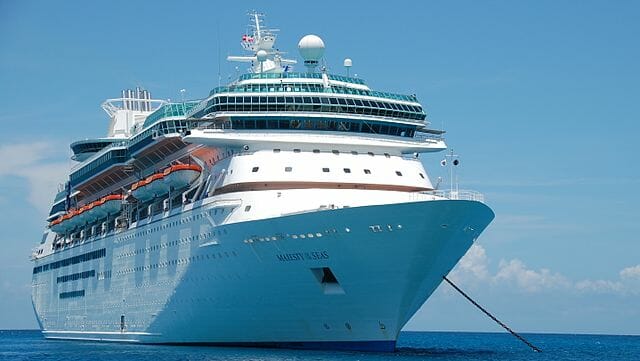 Before I delve into the details of the Western Caribbean cruise offered by the Princess Cruise Line, what are all the sightseeing attractions which ports are covered, etc, I will give you some facts and tips including what should you pack for the cruise and the best time to travel the Caribbean Islands.
Just stick me and I will fill you with enticing factors for booking our cabin on the ship.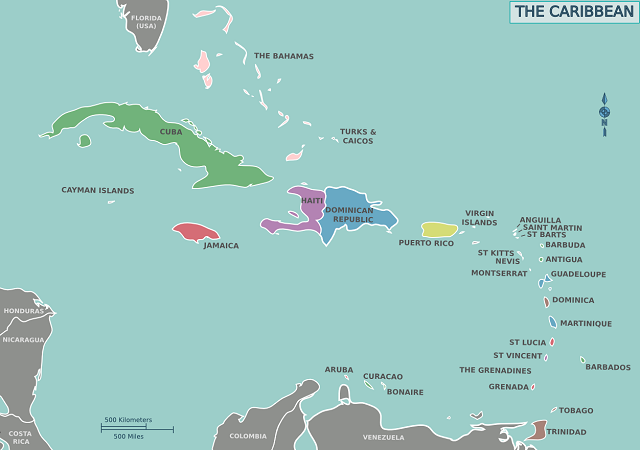 It's the map of the Western Caribbean Islands. Note prominent Cuba, Jamaica, and the Cayman Islands in the map.. Officially, Belize, Costa Maya, Costa Rica are also part of the Western Caribbean region. However, since this blog post covers a cruise of Princess Cays (not visible in the map above), Jamaica, Cayman Islands, and Cozumel (part of Mexico) I chose the abridged version of the map of the Western Caribbean.
Some versions of the map of the Western Caribbean include the following countries of Central America also as they are situated to the west of the Caribbean Sea.
As a matter of fact, even Fort. Lauderdale is also included. It is part of Florida state of the United States.
Our western Caribbean cruise actually departs from Fort Lauderdale, a major cruise destination.
Harbor of Fort Lauderdale
Look at the number of ships and yachts anchored in the harbor! It must be really a busy harbor.
There are several cruise lines that offer a week-long cruise of a mini Western Caribbean cruise. Princess cruise line is a big name and is reputed among passionate voyagers.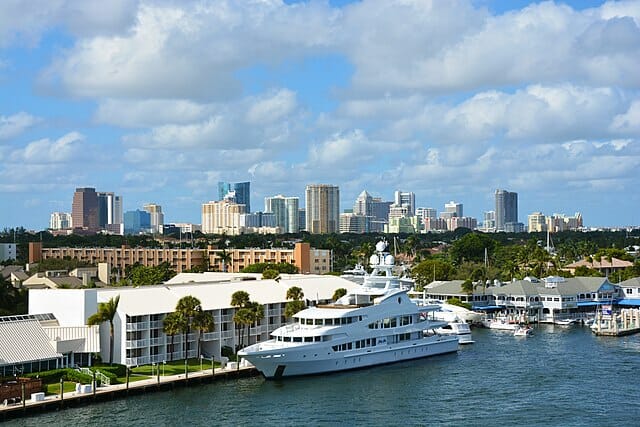 So, the cruise starts from Fort Lauderdale and ends at the same place. It is literally a round trip.
Other cruise lines that offer a cruise of the Western Caribbean region:
Norwegian Cruise Line
Royal Caribbean
Carnival Cruise Line
Disney Cruise Line
Please note that the starting port varies with each shipping line. Use search for more cruise lines that offer an all-inclusive Western Caribbean cruise tour package.
What Will be the Theme of the Western Caribbean Cruise Tour?
When you are hitting the Caribbean Sea, you are sure of abundant sun, heavy tan, an overdose of water sports, tropical forest walk, mountain biking, and above all delectable seafood that is a mixture of Spanish, American, and Asian cuisine.
To elaborate a bit of what can you do in each port of call, read further.
Snorkeling
Scuba Diving
Surfing
Paddle boating
Water Scooter
Kitesurfing
Ziplining
Wildlife watching
Marine Lives spotting
What is the best time to cruise the Caribbean Sea?
If you don't mind the heat and humidity that is always suppressed a bit by the sea breeze, you can book your seat for a voyage as and when it is offered by various cruise lines.
However, if you abhor too much sun on your back, look for a cruise between December and March. The sun will be kind to you.
Is there a lean season for discounted prices?
Yes, indeed! May and June are lean months. There will be less crowd.
To sum up, December to June is the best time to travel in the Caribbean region. I think this applies to any islands and islets tour.
Don't forget to pack the following for your Western Caribbean Cruise.
I don't think there is anything that you can buy from the places you are going to visit. They are all high tourist destinations and hence, well developed and well-stocked.
Nonetheless, it is better to be fully prepared-right?
Several pairs of underwear
At least half a dozen swimming jocks
Sunscreen lotion if you don't want to burn your skin
Snorkeling and scuba diving gear
Waterproof camera
Raincoats (these Caribbean Islands attract the rain gods at their whims and wishes)
Western Caribbean Cruise – Cruise to Western Caribbean Islands
Let us begin our cruise starting from Fort Lauderdale.
Fort Lauderdale
I would say it is the number one livable city in the entire U.S when it comes to the friendly climate.
Your cruise begins from Fort Lauderdale. The departing time will be mostly evening. Till such time, you can roam around the beautiful city and visit the following tourist landmarks.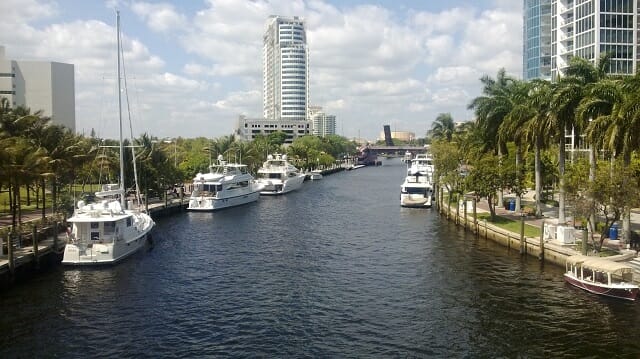 Fort Lauderdale, Florida
Don't brush aside this Florida beach city as just another sun and sand beach. It is much more as is evident from the fact that Fort Lauderdale attracts a whopping 10 million visitors annually. The tourists comprise Americans, Indians, South Africans, and even as far away as Russia. It is a wholesome family holiday venue.
The climate of this Floridian beach city is absolutely pleasant throughout the year.
Florida is on the itinerary of all the cruise ships that roam in the Gulf of Mexico and the Caribbean Sea. Princess Cruise Line says the harbor of Fort Lauderdale is considered as the 'yacht capital of the world. I believe this is not an exaggerated claim.
Lesser known fact:
Do you know that Fort Lauderdale is another Venice? Yes, the city boasts of numerous canals measuring nearly 500 km of crisscrossing length.
Unlike Venice, the water in these canals doesn't stink. Did you notice huge yachts on the water? It means the waterways are not narrow. All along the canal, there are huge houses owned by the wealthy citizens of America. Many of them have their own luxury yacht docked in front of their canal bank bungalows. I have seen such good-looking houses along the Cochin's canal banks in India.
There are too many tourist interests in Fort Lauderdale. I will mention just a few of them. With you short time before boarding the cruise ship to begin your Western Caribbean cruise, you can see the majority of the places in my shortened list.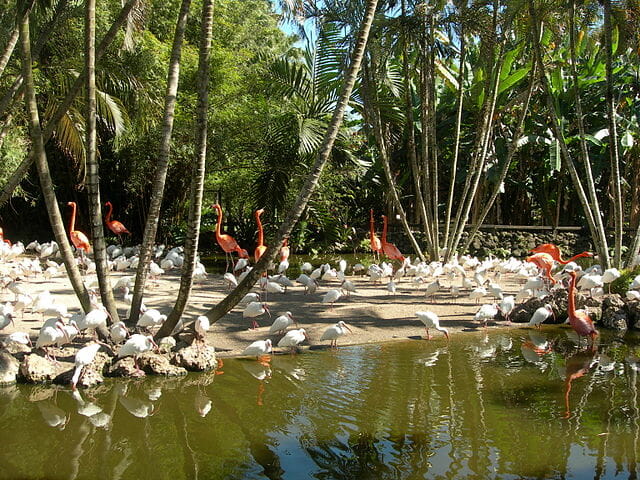 As soon as anyone whose eyes fall on this gorgeous bird, they will stop and have a second glance. Flamingoes are the most gracious walkers on the land.
The word 'garden' above is not just a metaphor. It is actually a full-fledged botanical garden occupying a sprawling 60 acres of ground. The garden is home to some extraordinary flora. A mammoth 3000 species of plants are found in this botanical garden.
It is home not only to the beautiful flamingoes but also to a range of birds and animals that include:
Black Bear
Otters
Turtles
Alligators
Anhinga (a rare bird)
OMG! What a striking pink color! I think it will make the Flamingoes shy of their own pinkish-orange.
You can spot many more birds. You will have to compromise on your interest and quickly leave for the next attraction in Fort Lauderdale.
Warning! This wildlife sanctuary will hold your attention for hours together. Make it quick by joining a helicopter tour of the area. They call it an 'airboat'. I think it is an odd name for a chopper.
The whole area is a diverse ecosystem comprising marshlands, water bodies, mangrove forests, wetlands, tropical forests, infinite wilderness, and aquifers.  There is no way you can all of it on foot because the area measures 1.5 million acres! An airboat tour is the only way to admire the world's unique eco-park.
It is a natural habitat for over 350 species of water birds, numerous species of insects, hundreds of species of fish, animals, and reptiles.
I think you can skip the beach part of Fort Lauderdale because that is what you are going to see in other ports of call that include the beautiful Caribbean island of Jamaica.
However, if you have ever not seen a beach with white sand, you can make a brief stop, scoop up a fistful of sand and let it slip through your fingers. It is just to feel the texture of natural quartz.
If you skip the above-mentioned attractions of Fort Lauderdale due to a lack of interest in wildlife, you can visit the following places of artwork, shopping, and dining.
It is a must-see shopping region in Fort Lauderdale.
It is another major shopping place in Fort Lauderdale.
Princess Cays, Bahamas
What you see above is the image of Eleuthera Island. It is part of Bahamas Island, a major Caribbean Island noted for year-long tourism.  Our cruise ship's port of call, the "Princes Cays" can be seen with a red dot on the above map.
The whole of Princess Cays is a resort, owned and operated by none other than the Carnival Corporation, one of the biggest cruise liners in the world.
Ferries regularly ply between Nassau, the capital of the Bahamas, and the Princess Cays. The distance between the two is 80 km. Nassau is located on the island of New Providence, one of the 700 islands of the Bahamas archipelago.
What can you do and see in Princess Cays?
This is Stingray, a fish species.
The foremost thing to do is to watch a school of stingrays and hand-feed them.
It is a paid trip on a boat that goes a short distance in the Caribbean Sea. You either stay on the boat or get down and stand in the water (the water will be only up to your waist) and touch the stingrays that swim up to you to get fed from your hand. Stingrays are similar to dolphins in friendliness with human beings.
Some passengers who dare to get under the water by wearing snorkeling gear will get a much closer look of the marine species.
Explore the Princess Cays and the remaining part of Eleuthera Island on a bicycle.
Go for a kayak ride on the lagoon if you are strong.
If you can't oar, join other tourists for the fun-filled 'banana boat' ride. It is a wet ride but a jolly one.
If you can't swim but still want to get a feel of the Caribbean Sea, you can rent an inflatable and float on the water.
Enjoy a session of windsurfing. It is a wonderful water sport. Look below how windsurfing is done.
It is the first time I am across the word, "water noodle". It is a flexible tube that you use as a buoy. You can swim easily with the water noodle underneath your belly.
Besides, You can create myriad shapes to enjoy your time on the water. You can even tie it around your waist, make a knot, and float on your back!
What an innovative water sport!
Underwater view from a seaboard.
Similar to snorkeling but without wetting a finger, you can see the marine creatures through a hole on the seaboard.
If you have guts, you get into the water, still holding on to the board, and see the fishes and turtles swim by. It is another innovative water sport.
It is one more way to watch the marine life through the glass-bottomed boat on which you will be getting into the Caribbean Sea.
So, many water adventures in Princess Cays!
Ocho Rios, Jamaica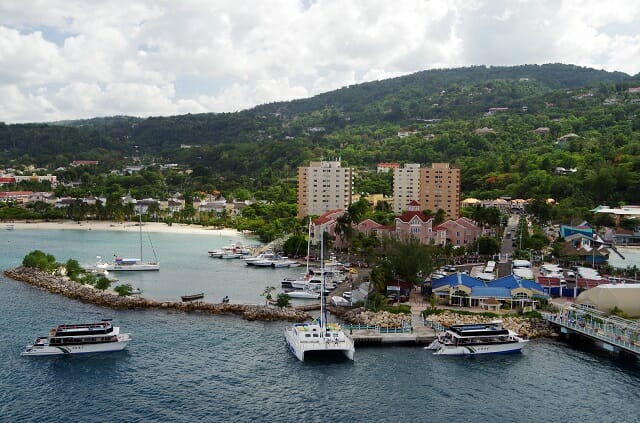 That's an impressive sight of Ocho Rios, Jamaica. The port hosts a few ships and several fast boats. The green backdrop of a mountain adds charm to the whole scene. The small city of Ocho Rios can be seen located abutting the harbor. There is a pier extending from the lagoon.
Ocho Rios's beaches, resorts, duty-free shops, and water sports attract thousands of tourists either through luxury cruise liners or through a flight. Yes, Ochi has an international airport.
The photo above gives a hint of what kind of life you can expect there. I guess it paints a picture of nothing short of a paradise.
The cruise liner goes around Jamaica to anchor at the port of Ocho Rios that the locals shorten it to Ochi. Ochi is located in the northeast portion of Jamaica.
I think Ocho Rios, Jamaica will definitely steal your heart during the Western Caribbean Cruise.
Let us now look at the list of things to do in Ocho Rios
Oh, it looks dreamy. The waterfall caused by the Dunn's River is just a cascade, urging the visitors to climb up on the steps to go to the origin of the falls. The place is amidst a thick tropical jungle.
The noise of the falling water and the sweet sounds of the birds in the forest would make your moments memorable.
The video below gives you a clearer picture of Dunn's River Falls.
Did you notice the water drains straight into the Caribbean Sea? It is one of the breathtaking sights during your Western Caribbean Cruise. It will be difficult to extricate the passengers of the ship from this fantastic scene.
Jamaica's world-famous waterfall cascades 600 feet down a giant rock staircase and meet the Caribbean Sea. Climb up to the top or use the adjacent walkways if you prefer not to get wet.
Your first guided tour will be the stunning 'blue hole' located on the surrounding mountain.
It is so blue, so clear that it entices you to plunge into it right away. Swim or just play around in the aftermath of a pool formed by the waterfalls fed by a jungle river.
Make a short visit to the countryside of the port city. It is full of farms where sugarcane, coffee, and banana are cultivated.

Dolphin Cove
I will post a video below of Dolphin Cove in Ocho Rios. If, after watching it, don't make you book your cheapest flight to Ian Fleming International Airport, Ocho Rios, Jamaica, you will never travel anywhere else in the world.
I saw a dolphin scooping a visitor on its snout and throwing him high into the water. In addition, I noticed a waterslide for the kids. I saw an onsite barbeque. I watched a woman kayaking an inflatable.
All these entertainments and the arrangements were because of the place receiving several accolades and awards.
I think it is one of the must-see places in the world. As they say, you must see it before you die.
I am sure you noticed a jungle adjoining Dolphin Cove. You have to go through the thick jungle teeming with birds and insects to reach the Dolphins Cove.
Among a handful of beachfront resorts in Ocho Rios, Paradise Cove is rated high. It offers as many as 220 rooms for tourists! Imagine how many restaurants it has to offer to serve when the resort is house full. In addition, there has to be more than a couple of bars and swimming pools. Life must be a heaven on earth.
In order to reach the resort, you have to go on a catamaran. Catamarans are moved forward either by sail or by paddles.
Mystic Mountain and the chairlift rides
The second-biggest attraction in Ocho Rios is to visit the Mystic Mountain and enjoy a spectacular chairlift ride.
The tropical forest below and the aerial and the panoramic view of the Caribbean Sea when the chairlift ascends will make you gasp audibly. The top station is situated at a height of 700 feet! It is no wonder the aerial view of the Caribbean Sea will steal your heart.
The swirling waterslide is dizzyingly fast and furious. The entire area has too many things to offer such as rides, canopy walk, restaurants, etc.
River Rafting and River Tubing
White River is a moody river because it is at times very calm but gets into furious rapids. Wow! Isn't that an ideal condition for rafting that starts with cruise-speed tubing?
The river flows through a diverse landscape offering you different views that include the forest on either side, darting tropical birds, and agricultural farms.
There are a few more things to do including a zipline ride but I am sure you will not have enough time to enjoy all of Ocho Rios before your ship departs the port of Ocho Rios.
Cozumel, Mexico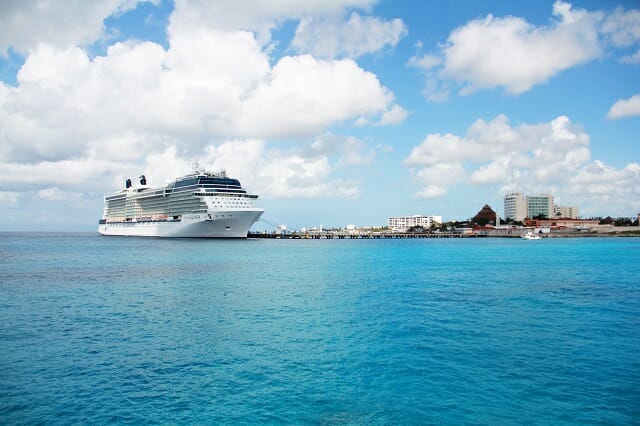 In the image, a big yacht is approaching the harbor of San Miguel,  Cozumel.
Cozumel is an island in Mexico. Mexico has only 100 islands. That is a low count considering Mexico's coastline length which is a mind-boggling 9,300 km!
Cozumel Island is situated on Mexico's eastern coast, in the Caribbean Sea. It is separated from the much-talked-about Yucatan Peninsula. The diving factor is the Cozumel Channel. The distance between the mainland and the island is only 19 km.
Cozumel is fairly large measuring 48 km by 16 km by length and width respectively.
This highly touristy island is the fourth stop for your cruise ship. Moreover, Cozumel's attraction is many more than the previous two stops and is highly worthy of your Western Caribbean cruise.
San Miguel is the most important city of Cozumel and is also its capital.
Cozumel is captivating with its white-sand beaches, scuba diving spots, surfing locations, several Mayan temples and ruins, coral reefs, and tropical forests.
There was a time when pirates roamed the seas but now, they are replaced by cruise ships.
Come, let us know what can you do in Cozumel.
It seems the stingrays have developed a friendship with the visitors of the Mexican coast. To spot them and touch them, you have to go some distance on a ferry.
You will be asked to get down and stand in the knee-high water. Soon, several stingrays will swim towards you asking you to pet them.
Those who are letting their children shed their fears and get into the water can stay on the beach, sitting and cooling themselves with a beer.
Taste authentic Mexican chocolate.
Are you surprised to learn Mexico also produces great chocolates? The Mayans are adept at making chocolates from locally cultivated cocoa beans.
Similar to the beers of the West Indies, Mexico is known for tequila. If you visit a bar, the menu will display several varieties of Tequila that are brewed in Cozumel Island.
A rather tall boat takes the tourists for a ride into the sea. The boat has glass windows on its sides. Up to that point of the boat, it will be inside the water. Through the glass windows, you can clearly watch the colorful marine lives including some coral reefs.
Glass bottomed semi-submarine ride in Cozumel
Did you notice the passengers in the semi-submarine were not wearing any oxygen masks or tanks?
Those who avoided the encounter with stingrays can now see them from the safety of the semi-submarine.
What a thrilling experience it will be!
Until I saw a video, I didn't know what a twister boat ride s. Here, take a look at a video of it.
See the happy faces of the passengers in the boats. The boat races along the sea at a furious speed, splashing water everywhere, including on the riders.
They are all off to Passion Island nearby. The26 km distance will be covered in as many minutes. This is one of the most exciting water sports in Cozumel.
Once you set afoot on the Passion Island, you are given lunch. Afterward, you can go wildlife watching on the island. The star of attraction is raccoons, slightly smaller than the usual ones we have seen. It is endemic to Cozumel.
Cenotes are geologically formed sinkholes (wells). The water in these subterranean water bodies is incredibly clear.
There are over 7000 cenotes in and around the Yucatan Peninsula. You can happily jump into a cenote, swim, and enjoy the water.
Here is a video of cenote jumping in Cozumel which is not far from the Yucatan peninsula.
Some tourists are paddling kayaks!
Sailing in the Caribbean Sea
As I mentioned earlier, riding on a sailboat is much more thrilling than a motorboat ride. The wind moves the boat at breakneck speed at times.
Contrary to a catamaran sail, you will find some small space with a roof overhead. You can sit there on a chair and watch the scenery pass by.
Apart from these points of tourist interest, there are several beaches where you can the beach to yourself. Mind you, you are on an island for just a day. Make the most of it by spending maximum time in and on the water.
I hope you get me.
Thus far, I have described what can do in every port of call of the Western Caribbean cruise.
There are many entertainments offered while onboard. Music, dance, and parties will make you exhausted every day onboard.
Of all the cruise lines that offer a tour of the western Caribbean islands, Princess Cruise is highly recommended. You can look for other, more luxurious cruise ships also.