Best Cruises to Jamaica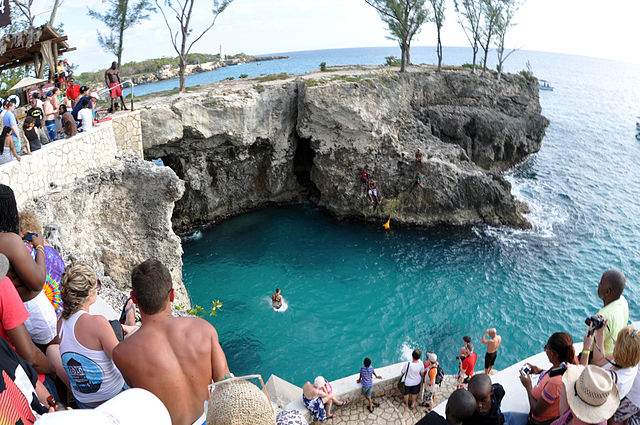 Jamaica, a vacationers' paradise in the Caribbean is one of the highly visited holiday destinations, especially for the Americans.Let us discuss the best cruises to Jamaica in this blog post.
Florida, the most-liked state of the United States is usually the gatway to Jamaica Island. The distance between the two is approximately 1000 km.
Since Jamaica is a large island comprising nearly 11,000 sq. km area, it has got as many as 3 international airports connecting to hundreds of cities worldwide.
How Reach Jamaica:
These 3 airports in this country are located in the following cities:
Kingston-the capital of Jamaica
Montego Bay
Ocho Rios
Though it can be reached from Florida in about two hours and 20 minutes by flights, it will be a different experience to sail in the Caribbean Sea to reach it.
Jamaica is equipped with 5 ports in the following cities:
Montego Bay
Ocho Rios
Falmouth
Port Antonio
Kingston
These 5 ports are forever busy, handling umpteen numbers of small and large cruise ships, ferries, and kuxury yachts.
See the map of Jamaica.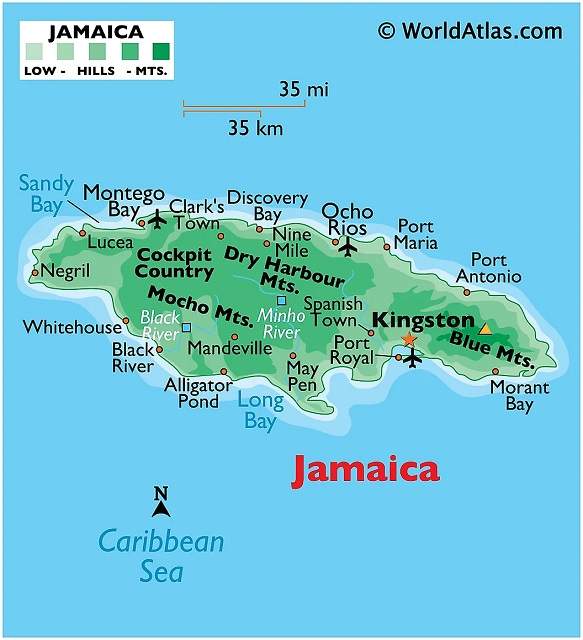 Apart from the five main ports, there are 5 more ports that can host small ferries and ships.
They are:
Discovery Bay
Port Maria
Morant Bay
Port May Pen
Port Whitehouse
The 10 ports are located at various cities of Jamaica.
In this blog, you might have already read about the Things to in Jamaica and a guide to Jamaican Food to taste in Jamaica
If you have missed reading about them, click on the above respective links to gain input on holidaying in Jamaica.
Best Cruises to Jamaica
In this blog post, you will find out all you need to know about how to enjoy a full cruise package to Jamaica.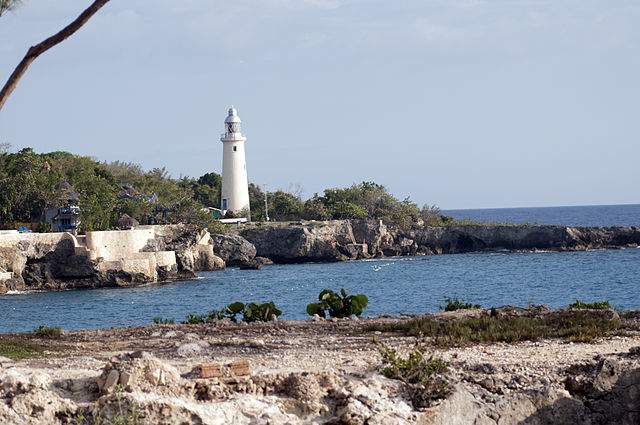 Usually, a big cruise ship to Jamaica will call on all the five ports. A guide will then take you to an inland excursion to all the places located in and around these five port cities.
Smaller yachts can also be docked at smaller ports, making it easy for you to cover all of Jamaica's extraordinary attractions.
This convenient way of touring all of Jamaica is not possible if you chose to land in one of the cities that is equipped with an international airport.
If that is the case, you have to approach a car rental company, and drive through the length and breadth of it.
But cruising to Jamaica is different. Look at the map again and see the locations of the 5 cruise ports.
 Best Port Cities of Jamaica
Let us start sailing in the beautiful Caribbean.
It is the largest of all the harbours in this country. Moreover, the natural wonders to see are more in and around Ocho Rios.
A couple of waterfalls, Fern Gully Road trip attractions, Shaw Park Garden, hike the Mystic Mountains and a walk through real rainforests that are habitat to extraordinary flora and fauna, are the top things to do in Ocho Rios.
Strangely, this part of it is steeped with history and culture. You must know that Jamaica was first ruled by Spain, and then the British ruled the island for a long time.
Consequently, you can see the buildings bear typical examples of Spanish and British Empire architecture.
There are stunning beaches where you can enjoy a handful of water sports and eat authentic Caribbean and Spanish food after swallowing a couple arounds of the famous Caribbean rum.
The beaches offer horseback riding too as beach adventure.
A couple of green caves and blue holes in the sea are worth visiting.
Dolphin watching will cheer up the children. I think even riding in a bamboo raft in the Martha Brae River will be exciting.
If tubing is idea of fun water adventure, you can safely indulge in it in River Rio Bueno.
Rafting in River Rio Bueno, Jamaica
Overall, I think the inland excursions from Falmouth cruise port in Jamaica will consume two days.
In the night, you can return back to your cabin in the ship. This is the advantage of cruising; you can avoid the expenses of staying in a hotel.
Similarly, all other cruise ports of Jamaica has their own share of places to see, and things to do.
I assure you if you decide in favour of a full, all-inclusive cruise tour of Jamaica, you can assume you have seen all of the West Indies Islands.
Tour Packages:
Let us now see who offers cruise packages to Jamaica.
Caribbean Cruises offers 4 to 5 nights tour. I think they know the Caribbean Islands better than any other cruise line.
Plan your sailing trip to Jamaica from December to April. It is the best time to visit Jamaica when the island is all sunny with spotless skies and bluest water. Ideally, the Caribbean Sea is rather calm that facilitates swimming, scuba diving, snorkeling, wavr surfing, and many other water-based adventures. I believe a lagoon like sea is good for beginners in standup paddling.
Two other cruise lines are also operating voyages to Jamaica,. They are Carnival Cruise Lines, and Princess Cruises.
Princess Cruises is the only cruise line that offers a sail through Panama Canal. Its sailing route includes several exotic places that include:
Colombia
Panama Canal
Cayman Islands
You can see all these places if you choose a round trip cruise from Fort Lauderdale. Its first stop is at Montego Bay, Jamaica.
The majority of Jamaican cruise ships depart from Fort Lauderdale, Florida west. Texas is also a gateway to Jamaica, Cuba, Haiti, and Columbia.
MSC Cruises is the favorite of American to go cruising the Caribbean Sea.
Celebrity Cruises is one more option for you to realize your dream voyage to Jamaica.
If you plan your cruise trip t Jamaica 6 months in advance, you stand to gain several perks. In addition, you can choose the best cabin near the deck.