10 Very Cheap Cruise Tours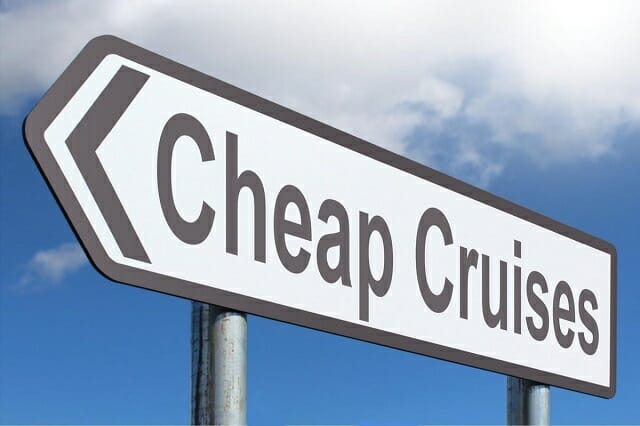 Out of various modes of travel such as flights, train journeys, road trips, and ship voyages, very few people choose the last option.
This is in spite of wishing to go on a long cruise if not an around the world voyage. It is not that we have no time but simply have no patience. We always want to reach our destination yesterday.
It implies we really don't like to travel but only to arrive at our chosen vacation spot.
Another myth is cruises are expensive. I admit, they were so but not anymore. Cruises are made very affordable to every one of us.
In addition to very cheap cruise tours, they are now tailor made to suit our short duration preferences.
Another big advantage of going on a cruise is every aspect of travel is taken care of for us. Almost nil planning is required from us.
All-inclusive cruises are meticulously planned.
They include:
designing a comfortable itinerary
providing food and drinks
port charges, onshore excursions
cultural exposures
local shopping
getting visa
In this blog post, I have listed 10 of the very cheap cruise tours that are in fact cost less than $500!
Is that what you have always wanted?
New York To Bermuda Round Trip
This is one of the cheapest cruise tours in my list. It costs only $299! The duration is not just day or two, buddy, but full 5 nights! Long time ago, I read the New Yorkers are the most ardent cruisers. So, this is addressing their longing.
Moreover, the Americans' all time dream cruise destination is Bermuda that is located in Atlantic Ocean. It is like visiting an island in their backyard.
Bermuda is a charming British Oversea Territory that promises quite a lot of sunshine. North Carolina' shores are the closest to Bermuda's west coast at 1035 km away.
Moreover, Bermuda is surrounded by a staggering 180 islands, many of which may not be inhabited.  Bermuda is the world's scuba diving capital because under its water lie numerous shipwrecks and crashed planes too that dived headlong under mysterious circumstances.
Pink sand beaches are another big attraction in Bermuda.
Here is the Bermuda Islands.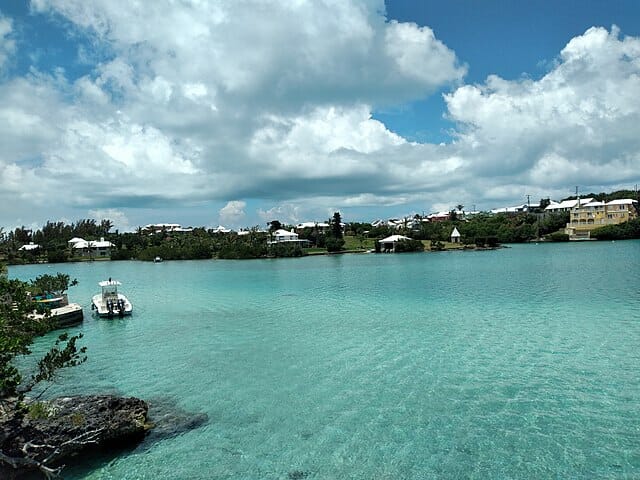 Think of how many islands you can go hopping.
The distance between New York and Bermuda is 1250 km.
The price of $299 is at the time of composing this post. Please be aware that price will keep increasing due to demand.
This cheapest cruise package is offered by Cruise Line.
The departure dates are:
December 13, 2021
February 1, 2023
The price may change as the demand increases. Also, this price is for the last grade accommodation. For ocean view rooms, the price is higher.
8 European Destinations in 7 Nights
Before I begin about the countries of visit, I will put your curiosity to rest. The lowest price as of now is only $499.
The starting point is Venice. Other ports of calls are:
Dubrovnik, Croatia
Corfu Island, Greece
Malta
Taormina, Sicily, Italy
Naples, Italy
Rome
Florence, Italy
Yes, it is not a round trip. This cheapest cruise package terminates at Florence which is one of Italy's dreamiest vacation hot spots. The ship leaves the shores of Venice in Adriatic Sea on November 6, 2022.
8 romantic destinations (4 countries that include Italy, Croatia, Greece, and Malta) in Europe in only 7 nights for less than $500 is a steal that you wouldn't to forego.
Caribbean Islands Cruise Tour
Among various Caribbean cruise packages, the western Caribbean islands are the most sought after.  The dates of departure are:
March 19, 2023
March 26,2023
April 9, 2023
I think the first tour is already fully booked. The second cruise may close soon. Therefore, without procrastinating, book your price, which now stands at $385 only for an interior room in the ship.
This affordable cruise begins at Tampa and terminates at the same place. During this 7 night voyage, your Cruise Line calls at:
Cozumel, Mexico
Roatan, Caribbean Island, near Honduras
Harvest Caye, Belize
Costa Maya, Yucatan Peninsula, Mexico
Out of 7 nights, you will be at the sea only for two nights and the rest of your cruise is spent on shore. Isn't that good news?
Here is the ticket buying link.
Western Caribbean Cruise from New Orleans
If the people of New Orleans are also on the look for one of the cheap cruise tours that costs them less than $500, they have more departure dates.
November 27, 2022
January 15, 2023
January 22, 2023
January 29, 2023
February 5, 2023
February 12, 2022
With so many tours mean, the residents of New Orleans outnumber the New Yorkers when it comes to travel by cruises and sailings.
The Cruise Line operates this affordable cruise.
You get to see all the 6 destinations that are part of the previously (#3) mentioned cheap cruise tour of western Caribbean Sea.
Roam the Pacific Ocean
You leave the Los Angeles port in the U.S. on March 1, 2023. Besides, You go to Vancouver after 4 nights. In between, your ship stops at San Francisco.
How do you like this short and quick cruise? I assure you this is one of the cheapest cruises as of now. How about paying just $262?
The perks that are included free of cost:
Unlimited drinks
Wi-Fi
Mainland tours are free
Orlando to Bahamas Return Trip
One romantic destination to another dreamy vacation spot. I mean, Orlando, Florida to Nassau, Bahamas. Isn't that a dream, short cruise?
The ship leaves the port of Orlando on 8th December 2022. While returning to Orlando, the ship stops briefly at Great Stirrup Cay.
It's an island that is owned by the Cruise Line. It is maintained exclusively for her cruise passengers.
You have only 2 months left to sail.
This affordable cruise tour package is offered-able.
Mexican Riviera Cruise
Among all the cruise tours in the world, the Mexican Riviera cruise package is one of the highly sought-after one.
Celebrity Cruises offers this cheap cruise tour starting on two dates, ie: March 11 and April 15, 2023
The voyage lasts 7 nights. The starting point is Los Angeles and terminates at the same city on the Pacific coast.
In between, the luxury ships calls at the following Mexican Riviera towns:
Cabos San Lucas
Mazaltan
San Diego
It is not-to-be-missed dream voyage.
The starting price for this week long cruise is $449, another under-$500-cruise-deal.
Quite a lot of bonus offers are on sale for the price you pay.
The seats are sold fast. First check the availability by visiting their site.
Eastern Mediterranean cruise
You will not get another chance, buddy! This cheap cruise tour goes to all the exotic lands and islands and charges only $479. It is living up to the promise of cruises under $500
The next starting date is Oct 23, which is obviously sold out. But, you get another chance of getting into the cruise package that is starting on November, 2022
The luxury ship of Cruise Line will leave the shores of Athens, Greece.  It then proceeds to Kusadasi. It is a city lying in the Aegean Sea. Kusadasi belongs to Turkey.
The next stop is at Patmos, a Greek Island that is floating in the Aegean Sea. The third port of call is at Ashodi, Jerusalem.
The fourth stop is at Limosol, Cyprus. Next, the ship docks at Santorini, one of the highly-visited Greek islands.
On day eight, you reach Athens, from where the ship started.
There is just a month left. Miami, Bahamas, Miami- triangular cruise route
Only 4 night trip! You start from Miami, reach Key West, one of the several Florida Keys (small islands). From Key West, you visit Bahamas, the dreamy archipelago in the Atlantic Ocean.
The price of this quick and the cheapest cruise package is only $185
You have two starting days option. One leaves on March 30, and the other departure date is April 13, 2023.
Southern Caribbean islands cruise
It is a round trip affordable cruise tour starting from San Juan, Puerto Rico.
San Juan is a picturesque port city that is located on the northern tip of Puerto Rico.
The seven night trip in the Caribbean Sea takes you to some of the well-known West Indies countries that include:
Thomas-one of the U.S. Virgin Islands
Kitts (St. Kitts & Nevis)
Antigua
Lucia
Barbados
The next available date is November 12, 2022. Another cruises liner offers this cheap cruise under $500. It costs only $399. I noticed a price drop of about 63 USD.
If you looking for locations apart from the ones mentioned thus far, browse away from the links given. I think you will find 50 more affordable cruise tours under $500. The maximum duration is only 7 nights.