Ultimate Guide to Sumba Island Indonesia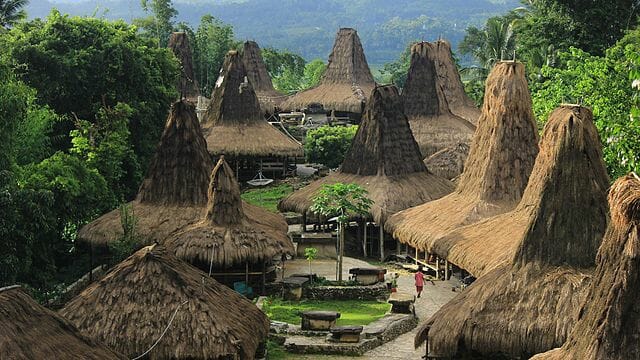 Our destination Sumba Island is floating independently between Sumba Strait and Savu Sea. It is almost double the size of Bali Island and half the size of Timor Island.
Did you notice where Bali Island is located in the Lesser Sunda Islands?  There are so many of them there, floating in the Indian Ocean, Savu Sea, and the Timor Sea.
Bali is the first island in the Lesser Sunda Island archipelago. It is located almost at a touching distance from Java, one of the main Indonesian Islands. A thin strip of the Indian Ocean called "Bali Strait" divides the two.
Lesser Sunda Islands are part of the East Nusa Tenggara, one of the provinces of Indonesia. This southernmost province comprises a whopping 500 islands and islets.
After Bali, you can see Lombok Island which is divided from Bali by the Lombok Strait.
Sumba Island Location:
In this blog post, I will cover how to travel to Sumba Islands, where to stay and what to eat plus what to do while touring the South Asian Island that is north of Australia's Darwin city, 1224 km away.
Now that you know the location of it, let us find out how to reach there:
Samba Island has two airports in two different cities namely, Tambolaka and Waingapu. Both these airports are domestic airports. There is no direct international connection to to these two airports.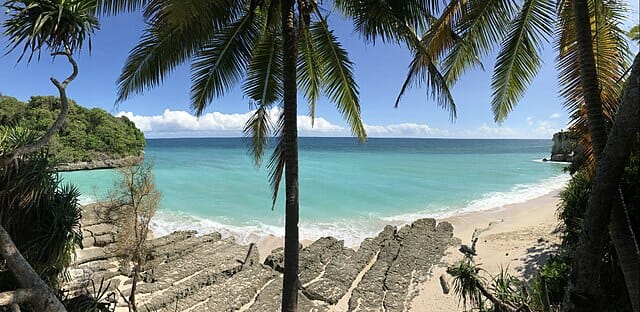 Therefore, in order to reach Sumba Island, you have to reach Bali Island first and take a domestic flight from Bali. The flying time will be about 70 minutes.
In addition, if you reach Jakarta, the capital of Indonesia, you can take a domestic flight to Tambolaka. In this case, the flying duration exceeds two hours but is less than two and a half hours.
Local Specialties of Sumba Islands:
Let us now find out the local specialties of Sumba Island. I mean what food you should try on the Island.
Whenever you travel to distant islands, the food is a major concern for all of us, irrespective of our origin. There is no way to escape but only to accept. Nonetheless, it is better to be prepared beforehand as to what can you expect at the restaurants' dining table.
You will find this dish everywhere. It is a chicken item that is cooked in Maklabar style. It implies the chicken pieces are first marinated in coconut milk for about two hours.
Yes, I admit all the Indonesian food, cities, and towns are tough to pronounce. Nyale are a kind of sea worms that look like earthworms. One can fish them only once in a year during the month of February.
The local Indonesians crowd the sea shores, digging the soft wet sand to unearth the sea worms. It is a culture of the locals to eat the sea worms then and there but they squeeze a bit of lemon juice on them before eating.
Bokosawu Nyale is something to do with the cooking of the sea worms.
Here, the banana tree stem is the main ingredient. It is boiled and fried with coconut shavings.
What else can you eat on Sumba Island?
Well, it is an island where you can really enjoy freshly-caught seafood cooked in Indonesian style. Grilled fish is widely cooked in street food stalls and small restaurants. By restaurants, don't imagine anything fancy. They function from thatched-roof sheds.
Pizza is quite popular here. In addition, you will find quite a lot of vendors selling ice creams. I wonder if there is any big ice cream factory on the Island.
Where to stay on Sumba Island?
Nihi Samba Resort is for the wealthy tourists. Their seafront villas command a high level of occupancy throughout the year.
Actually, it is considered an alternative to Bali but is very less crowded and less expensive too.
Alamayah Resort is a good option for luxury travelers who soak in privacy all the time. It is a sort of wellness retreat. But you don't have to laze away your holiday here. There are some water sports, the chief among them is wave-surfing.
More hotels on Sumba Island:
Tanoma Sumba Beach
Rua Beach Resort
Lelewatu Resort
Cheap places to stay on Sumba:
Mario Hotel is one of the cheapest hotels.
Sacca Residence and Resto, charges only $14 as of now (July 17th). You know hotel prices keep changing.
Shekina Homestay costs you $18 per night.
Hostel accommodation on Sumba
There is only one hostel on the main island with 5 rooms that are called "Beach Hut.
It is known as Sumba Adventure Hostel. Bathrooms are shared. Wi-Fi is provided.
Things to do on Sumba Island.
Water sports are the main outdoor activity on the island. Surfing is very famous here. Veteran surfers come all the way from Australia because the surfing conditions are just too good.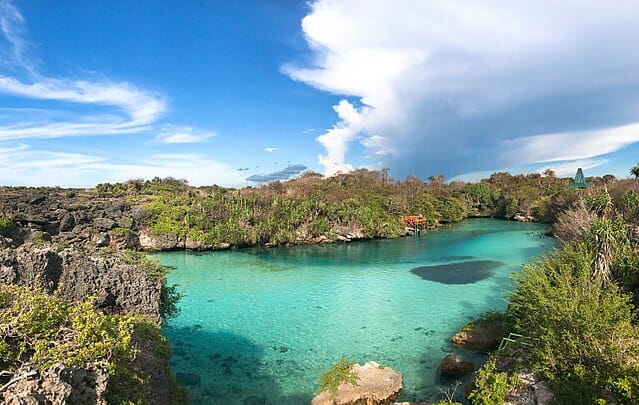 Wildlife watching
There are not many animals on the island except wild horses that are seen everywhere.
Birds are plenty on the island. The most frequently seen are Hornbills, Green Pigeons, Sunbirds, and owls.
Sumba Island Tour operators:
It is wise to join an organized tour of the island so that you don't miss anything important.
Sumba Mimpi Travel, Tour Sumba, and Explore Sumba are your best bets. Wherever you stay, enquire with front desk about these local tour companies and they will guide you.
Places to see on Sumba Island:
Beautiful beaches of Sumba
Nihiwatu Beach
Dassang Beach
Watu Bela Beach
Salura Beach
Watu Parunu Beach-it's very beautiful and almost deserted
Puru Kambera Beach
Thenggedu Waterfall
Watu Mandorak Cove
Tarimbang Bay
It seems there are not many places to see though the outdoor activities can engage you for half a day.
Overall, I think just one day is enough for visiting and touring Sumba Island.