Best Things to Do in Puerto Rico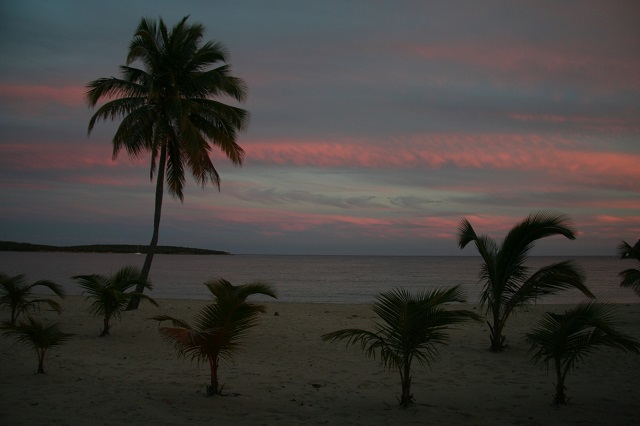 What is Puerto Rico best known for?
For the last three or four months, I have been reading news bits about Puerto Rico. It is opening up slowly and the Americans who own the Caribbean archipelago are rushing to buy cheap air tickets to San Juan, the capital of of the island nation.
While the subdued Americans are happily exploring it for what it is best known for, enjoying the sunny island with pent-up freedom, the Canadians were mere jealous spectators. I could sense it when I was touring Canada at that time.
Overview of Puerto Rico
Located some 1600 km south-east of Florida in the Caribbean Sea, the bulk of Puerto Rico's 143 islands are not inhabited in spite of the fact the island nation is an unincorporated territory of the mighty United States.
The majority of its 143 pieces of floating land constitutes of islets, atolls, and cays.
Some of the smaller islands that are permanently inhabited include:
Three more small islands are maintained permanently for preserving and studying the environment, marine creatures, and wildlife. They are:
Mona
Caja de Muertos
Desecheo Island
How Puerto Rico is reached from North and South America?
San Juan is the biggest city. It has a very busy international airport. The following countries have direct flights to San Juan.
Almost all cities in the United States
The U.K
Ireland
South Africa
New Zealand
Australia
Hawaii
India
In addition to flight connections, some Caribbean countries (see below) operate cruise ships but I read the voyage involves approximately twelve hours.
Dominican Republic
U.S. Virgin Islands
Best Things to Do in Puerto Rico:
Now, let us get to know the things to do in Puerto Rico that is best known for natural beauty.
Visiting nearby islands of Puerto Rico
After reaching San Juan, if the weather is perfect, you have to make use of it immediately. Hire a local guide and visit the neighboring inhabited smaller islands.
Usually, you would be taken to the following two islands that are off main island's east coast.
Both these islands are very close to their mother island and can be reached in about 30 minutes in a fast-ferry.
It is known for its excellent beaches, especially its smaller islands.
In fact, Isla de Vieques's beaches are rated as the best by other Caribbean Islands. You can even find a couple of bioluminescent beaches.
Mosquito Bay is one such beach where night kayaking is recommended in bioluminescent water.
Surprisingly, there is a black sand beach among the ten beaches that wear white sand. So, there is a black sheep called Playa Negra.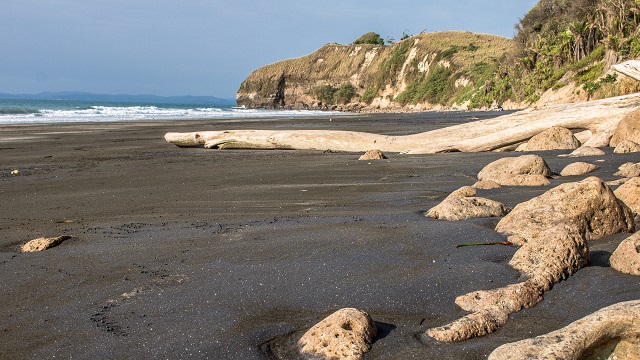 Look for signboards that point to:
Red Beach
Blue Beach
Green Beach
Playa Plata
Playa La Chiva
There are as many as forty beautiful beaches on this island. The beaches on this islet are invariably deserted. Where else is a better beach for getting suntan than these?
Isla Culebra is another inhabited island of Puerto Rico.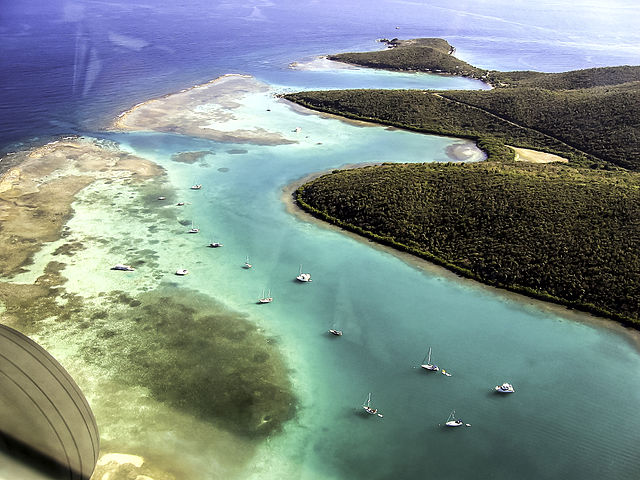 Both these two smaller islands were once part of the Spanish Virgin Islands.
From the main island, Isla Culebra is only 27 km away. From here to Isla de Vieques, the distance is just 14 km.
The shrewd American tourists know how to get free suntan right through the year. Culebra Island's ten superb beaches are again deserted.
To name a few stunning beaches on this island: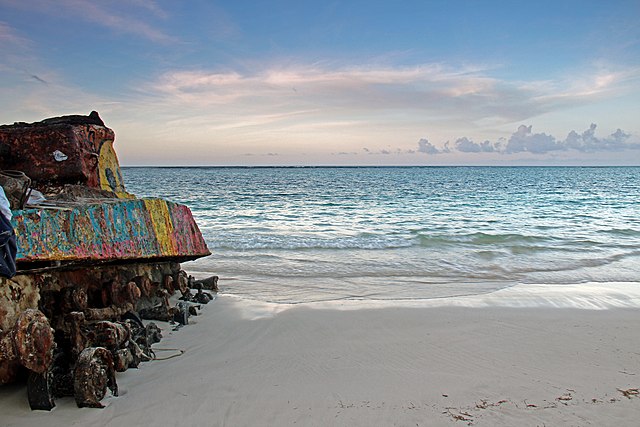 Las Vacas Beach
Resaca Beach
Tamarindo Beach
Zoni Beach
If the tourists are not sunbathing, they are found with either scuba diving or snorkeling gear.
Since both these islands are located very close to the main island, you can take a tour of both of them in half a day.
Pork Highway
I guess this is the first place you will visit in the main island if you are a foodie.
As the name suggests, there is a particular stretch of a road where you will find numerous restaurants that serve pork dishes in various avatars.
Here is the address of Pork Highway:
PR-184, Caguas, Cayey 00727
As you wander through the aromatic road, you will see whole pigs getting grilled, emanating a distinct aroma that makes your stomach secretes acid in anticipation.
This whole pig roast is called 'Lechon' here.
At any given time, you will find diners drinking and eating with much gaiety. You will be automatically drawn to the festive atmosphere.
Add 'pork highway' to your list of things to do in Puerto Rico.
Old San Juan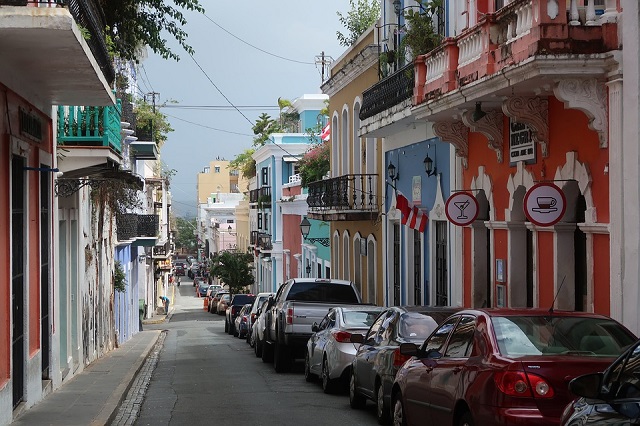 In several countries, an older version of a popular city becomes famous by retaining the old-world charm, celebrating yesteryear's cultural festivals, selling attires from century-old boutiques, and moving about unhurriedly.
An example is 'old Delhi'.
San Juan joins this elite list of things to do in Puerto Rico.
If you are a tourist with a leaning towards Spanish cuisine, culture, and architecture, these are the famous landmarks that you will visit in old San Juan:
Ballajá
Catedral
San Cristóbal
Castillo San Felipe del Morr
This is a fortified citadel.
Old San Juan neighborhood comes under the UNESCO World Heritage Sites list.
El Yunque National Forest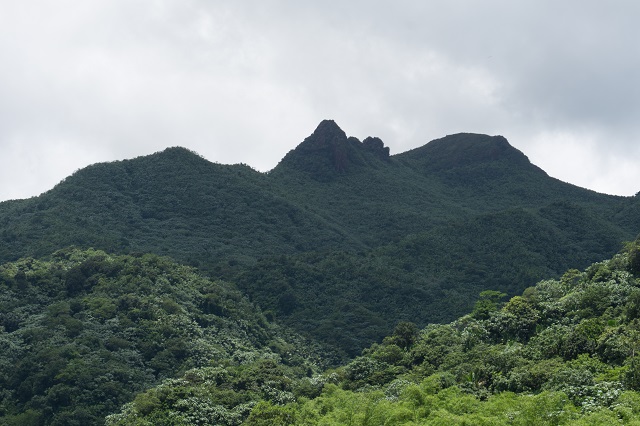 This island is well-known for its dark, thick rainforests. Of all its rainforests, the El Yunque National Forest is a highly visited one for its extraordinary range of flora, fauna, and hidden waterfalls.
When I watched a few short video clips of El Yunque, I rated it almost similar to the majestic Amazon rainforests.
The slopes of the Sierra de Luquillo mountains are thickly covered with trees and shrubs, providing ample living conditions to a range of birds, frogs, and insects.
In addition, true to its name, the whole area comprising 28k acres, receives copious rain throughout the year. Can you guess the amount of rainfall? It is a whopping 20 feet per annum! It is no wonder the foliage over the slopes of the mountains is lush and thick.
The El Yunque National Rainforest is endowed with stunning trekking trails offering the adventurers a range of natural beauty including waterfalls and wildlife.
For the benefit of the tourists,  there is a canopy walk constructed at nearly 60 feet from the ground level.
Wildlife you can spot in El Yunque Rainforest: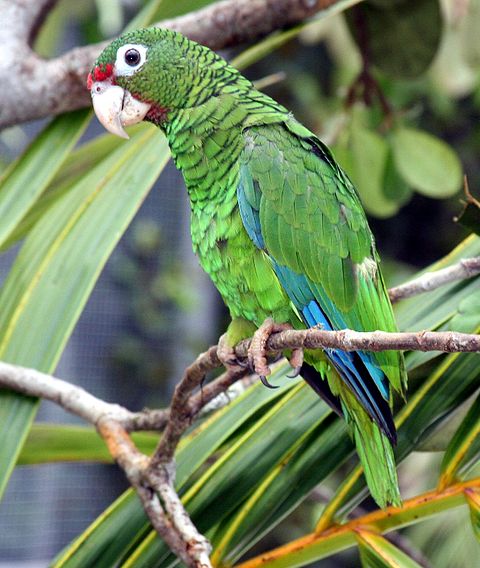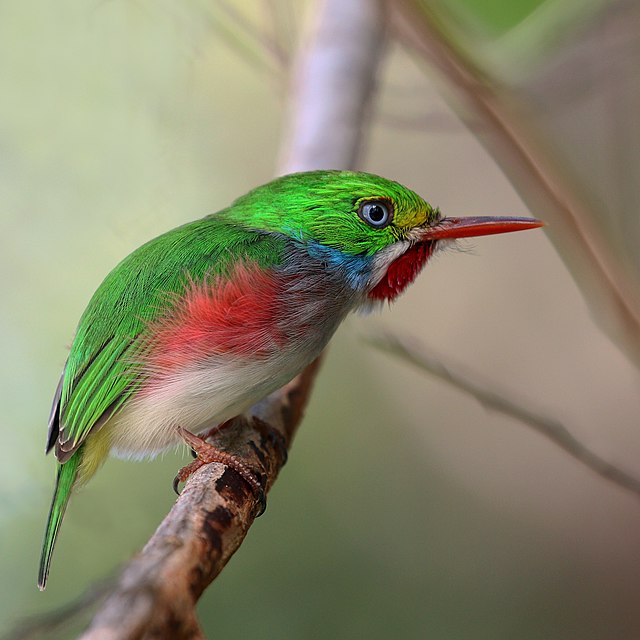 Oh, God! What a beauty! It is so cute and tiny.
Puerto Rican broad-winged Hawk
Mongoose
The presence of mongooses means there are ample snakes roaming freely.
Several species of flying foxes
Don't you think it will be a great idea to stay in a tent in this rainforest? However, not many would venture for camping because the city of San Juan is just an hour's drive away where lodging options are abundant.
Book a seat in El Yunque Rainforest Tour by visiting their web page.
The forest's guided tour's duration is only 4 hours, buddy!
Ponce
Next to San Juan, Ponce is the most-visited city in Puerto Rico. Being a historic city that is located on the southern coast of Puerto Rico, it acts as a gateway to Puerto Rico for the cruise ships that dock here.
The city is known for its vibrant atmosphere aided by the brightly painted houses and shops.
Ponce is automatically added to the important things to do in Puerto Rico.
Important tourist interests in Ponce:
Museums garner the attraction of tourists.
Ponce Cathedral
Parque de Bombas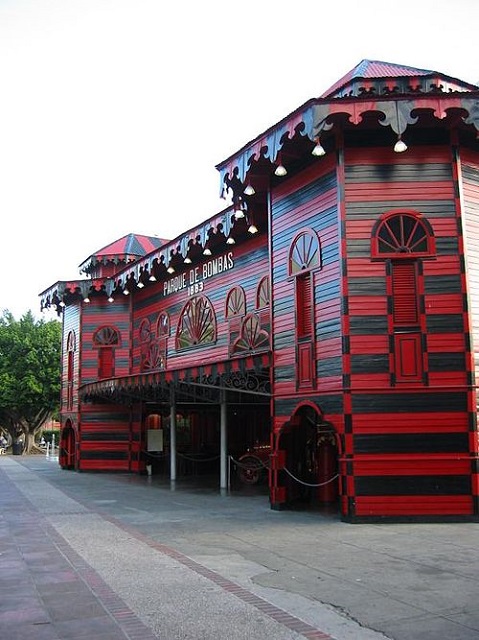 It functioned as a fire station until 1990. Now it is one of the many museums in Ponce.
Obviously a public square and a place for social gatherings, it is one of the best places to spend your evenings in Ponce.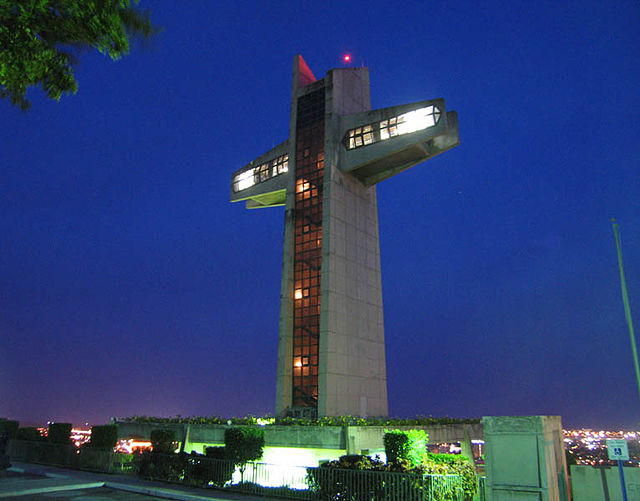 The arms (horizontal structures) of the cross are called the 'sky bridge'; a sort of observation tower or a viewing platform. The Caribbean Sea gives a spectacular sight from a nearly 100 feet platform.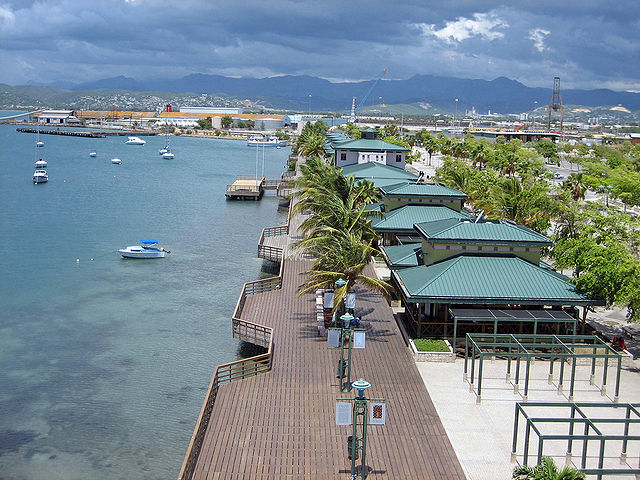 It is a promenade that attracts visitors in the evenings. The boardwalk is lined with several eateries that sell local delicacies such as fried cod fritters and empanadillas that are nothing but fried meat with a liberal topping of cheese.
Bars are also found where beer is the most ordered beverage.
Visit an uninhabited island of Puerto Rico
A not-to-be-missed adventure is a boat trip to an uninhabited island called Caja de Muertos.
The up and down boat ride involves a 45-minute duration.
Ponce is an inevitable stop during your trip to Puerto Rico. It is a big center of original Puerto Rican culture.
Zipline adventure in Toro Verde Adventure Park
Fast-forward the video up to 3.30 minutes and then watch.
This is one of the ultimate ziplining adventures in the world. Passing high above the lush green rainforests, gorges and beautifully landscaped adventure park is a thrilling adventure sport.
The zipline runs for two and a half kilometers, making it one of the longest zipline sports in the world. At one point in the zipline, you will zip fast at a breakneck speed of 150 km/hour!
So, certainly, it is not for everybody even with a robust physique.
Toro Verde Adventure Park has a few more fun adventures.  You may need an hour to visit this adventure park.
Mayaguez
Mayagüez is located in the center of the western coast of it. Even before you book your best hotel to stay in the island, you would be wondering how much time you can allocate to this city of gastronomy.
We all make exclusive vacation trips for eating-eh? India's Mumbai, Italy's Milan, and South Africa's Durban are such exclusive dining cities in the world.
Similarly,  Mayaguez is a city that attracts thousands of gastronomes from all over the world.
I mention below some of the local delicacies to eat and drink in Mayaguez.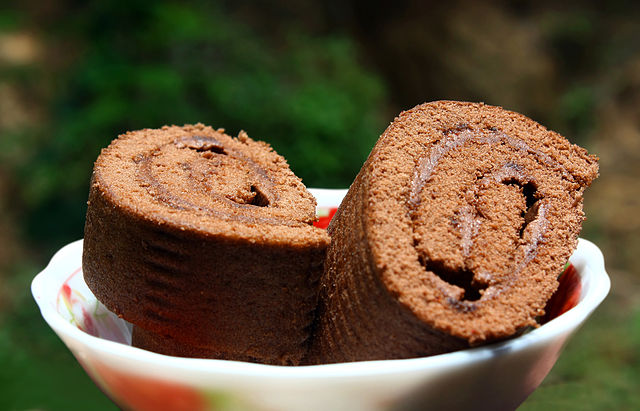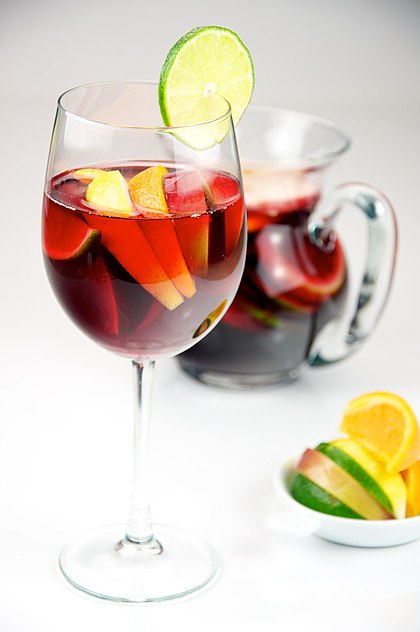 I wanted to recommend some of the restaurants in Mayaguez but I was shocked to find a large number of them. As I can't list out even a few of them in this article, I will give you a link to open that will expose all the top restaurants in Mayaguez.
Cayo Santiago
Do you love to see thousands of Rhesus monkeys in one place? If so, you have to visit Cayo Santiago Island, one of the finest things to do in Puerto Rico.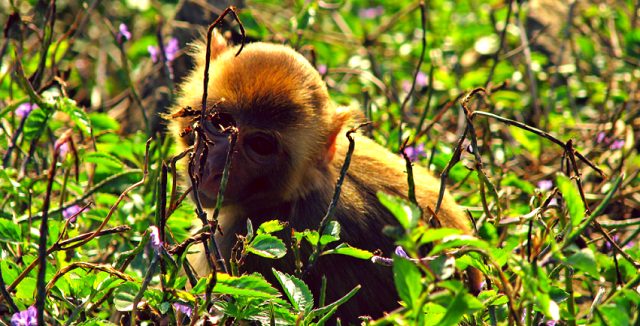 Cayo Santiago Island is popularly known as the 'monkey island'. It is an island where only the monkeys live. I mean, no humans are living on this island.
Guajataca Tunnel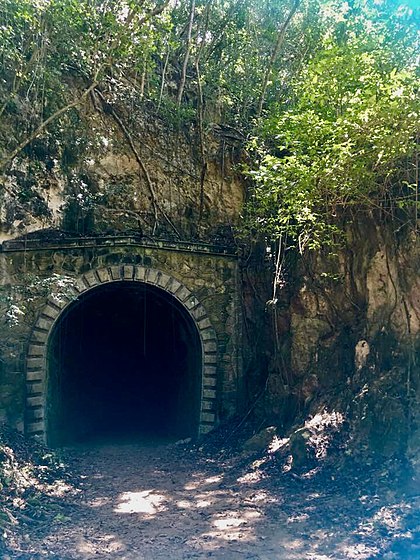 It was once a tunnel for a railroad. The tunnel connects two towns namely Quebradillas and Isabela.
I don't know why the Guajataca Tunnel is listed under the best things to do in Puerto Rico. It may be due to the fact the tunnel is a venue for concerts! Incredible!
It is the gateway to the beautiful Guajataca Beach.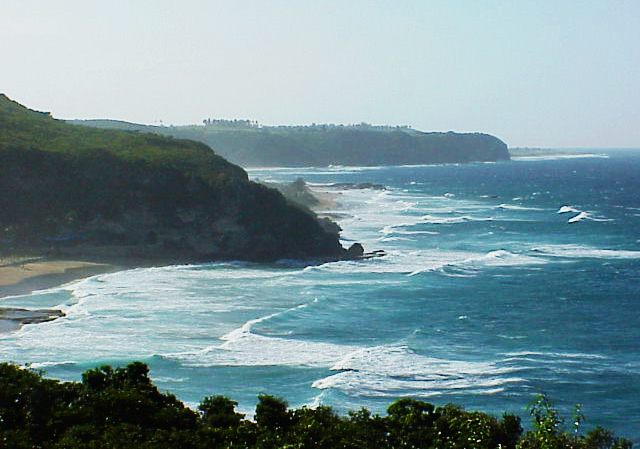 Plaza Las Americas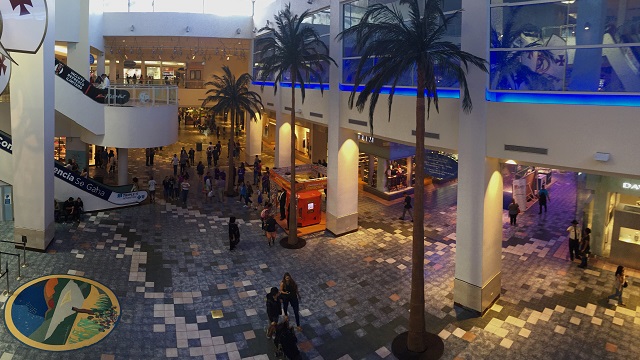 As it appears obviously so, it is a shopping mall in San Juan. It is said to be the biggest of all shopping malls in the entire Caribbean region.
The total shopping area comprises nearly 2 million sq. ft. As many as 300 shops occupy this huge area.
Umbrella Avenue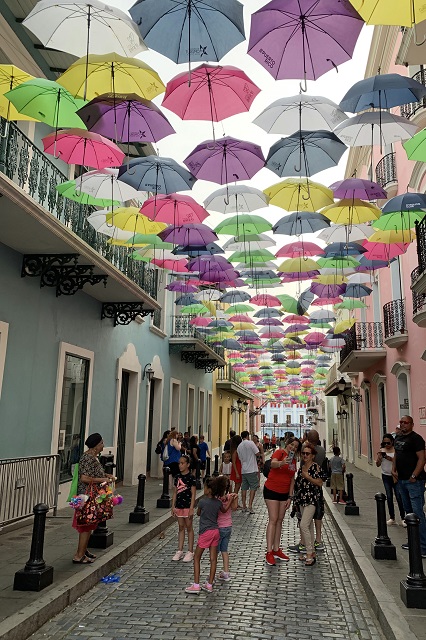 This is the most colorful street in the whole world. Come on, can you dispute it?
Umbrella Street is located in old San Juan. Its official name is Fortaleza Street.  It will be a dreamy walk under the canopy of these brightly colored umbrellas positioned as the roof for the street.
Governor's Palace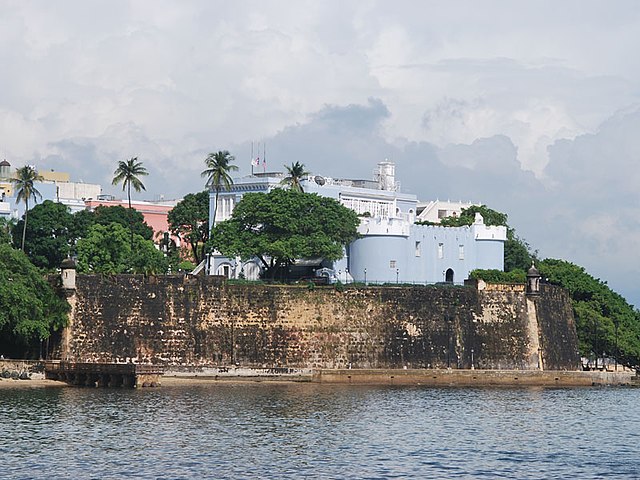 What you see above is the back of the historic building, perched literally on the harbor. It is a picturesque place to spend some time in Old San Juan.
Located on the above-mentioned Fortaleza Street is the palatial building of the Governor. It is a UNESCO World Heritage site.
The umbrella-roofed part of Fortaleza Street is near this Governor's Residence.
13. Don't ignore Pina Colada
If you are touring the island, among the local delicacies, you should try a large glass of a cocktail called 'Pina Colada'.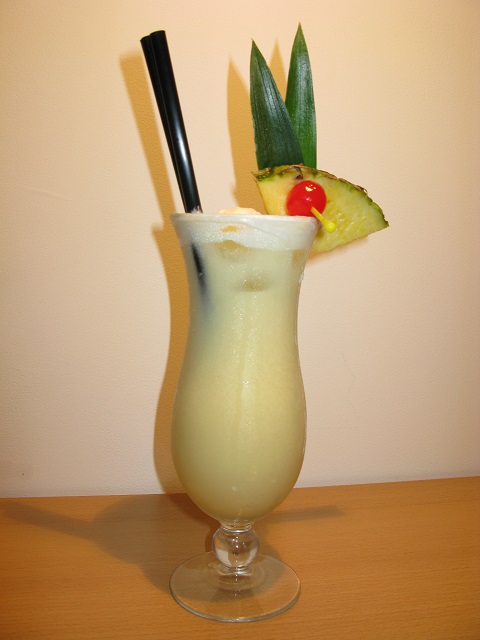 It looks like a creamy liquid. It is a mixture of coconut milk, pineapple juice, and locally brewed rum.
What a combination!
Rincon's 50 plus beaches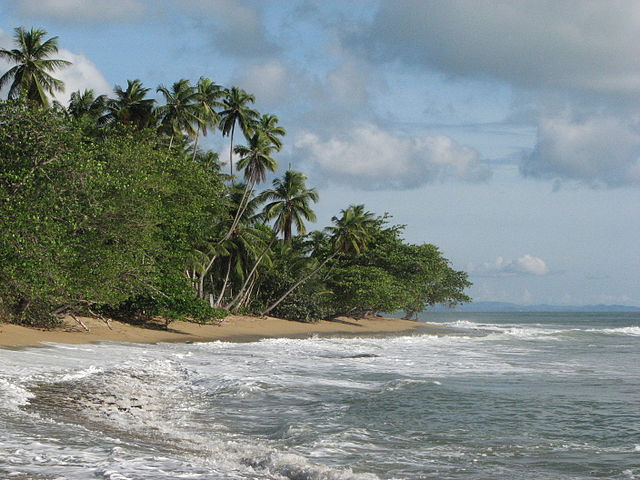 One of the must-visit things to do in Puerto Rico is a coastal town called Rincon. It is found on the western coast of it.
There are more than 50 beaches here and every one of them has its own attraction. Having said that, would take a chance to skip a few highly recommended beaches?
Ok, I will give in. I give below the names of a few fantastic beaches in Rincon.
Domes Beach
Steps beach
Sandy Beach
Córcega Beach
Tres Palmas Beach
This many beaches mean Rincon attracts surfers from all over the United States and Central America.
Most of the beaches in Rincon are usually crowded with avid surfers who are seen running to the waves lugging their beautiful surfboards.
Surfing boards for hire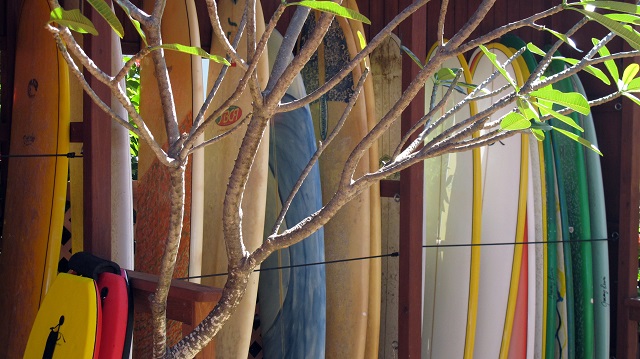 Try to be in Rincon on Sunday. It is important, as on every Sunday, a farmers' market will be set up in make-shift tents.
Myriad produces from local farmers will be attractively displayed on the shelves. You will be compelled to buy some of them agri goods that include:
Fruits and vegetables
Fruit jams and marmalades
Local cheeses blocks
Bread
Eggs
Chocolates
Fruit juices
Puerto Rican coffee seeds and coffee powders
The farmers' market will stay open until sunset. Tourists who go thirsty or hungry can visit any one of the numerous cafes to grab a sip of beer and eat the local seafood.
Do you think you can say 'no' to a visit to Rincon, one of the finest things to do?
In conclusion about the things to do in Puerto Rico and things to do, You won't feel you had enough of lovely beaches and its smaller islands, you will remember forever the beverages such as the Pina Colada and stinging Puerto Rican coffee, and above all the surfing stints that you enjoyed.