Top 20 Best Places in Indonesia to Visit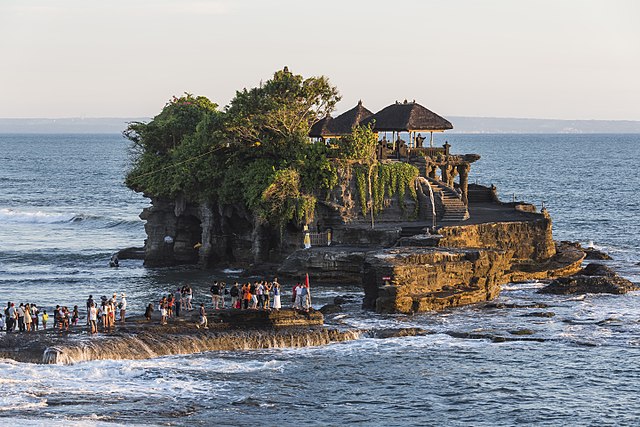 You should bookmark these top 20 Best Places in Indonesia to see well before you buy your cheap flight tickets.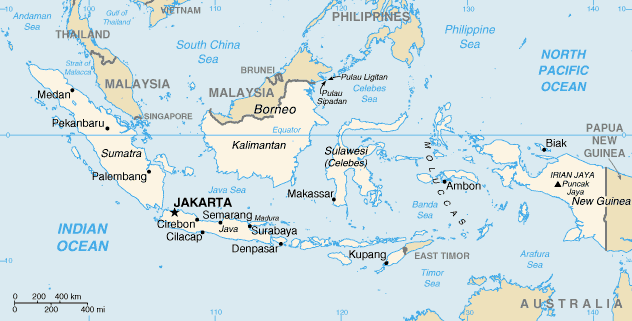 You will realize the folly of making a list of the top 20 tourist places to see Indonesia in a moment.
Indonesia comprises 5 main islands and thousands of smaller islands and islets totaling 18,300+ islands and islets.
Do you now realize how it is impossible to shrink Indonesia's tourist landmarks to just 20?
Out of 18k islands and islets in Indonesia, people inhabit only 6000 islands. Therefore, even if you choose just one place to see in each of the 6000 islands, you will have to list 6000 best places in Indonesia to see in all of Indonesia.
Even if you decide to tour all the five main islands that include:
Java
Sumatra
Borneo
New Guinea
Sulawesi
you need a minimum of 15 days to see the main attractions.
Of these 5 main islands of Indonesia, New Guinea Island is the largest comprising over 303,000 sq.km
However, New Guinea is not on the frequently visited list.
Well, let us at least know these top 20 best places in Indonesia to see in the Indonesian Islands.
Bali One of the Best Places in Indonesia
Naturally, Bali Island should be placed at the top of the list of places to see in Indonesia; after all, it occupies the first place in hundreds of travel-related lists. Bali Island is the ultimate tropical paradise in all of Asia. You have to dedicate a full week to see every big attraction of Bali and participate in at least 5 different adventure and fun activities of Bali.
Bali has it all-you name it and it has except of course snow and skiing sports.
Other than that, Bali has:
Beaches
Mountains
Rice Terraces
Temples
Exotic wildlife
Here are the best things to see and do in Bali.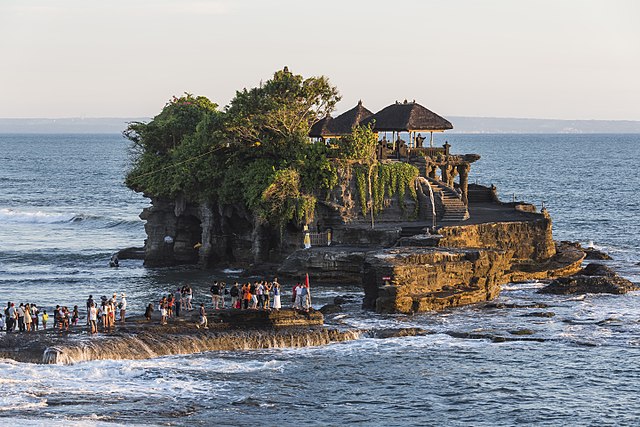 Ubud tropical forest
Kecak Dance
Trekking on Mount Batur
Surf in Jimbaran Beach
Kedaton Monkey Forest
Island hopping on a ferry
Stay in a yoga retreat
Campuhan Ridge Walk
Ride in a submarine
I think it is enough to keep you tied up for more than 3 days in Bali, Indonesia.
Best Places in Indonesia to Visit- Jakarta
Being the capital of Indonesia, naturally, you will first land in Jakarta city on Java Island. There are countless attractions in Java. Jakarta alone commands two days of your attention. If you oblige that command, where will you find to see 1000 islands?
Eating in Jakarta is a pleasure because just about every restaurant in Jakarta city serves the cuisines of:
China
Thai
India
Arab
French
Dutch
The Dutch connection exits in Kota Tua, an old town in Jakarta.
Other major attractions to see in Jakarta are:
I think the first 10 seconds of the video depicting the eating scenario in Jakarta's China Town goaded you to see the full thirteen minutes-right?
I too visited the China Town in Singapore. Oh, it was mind-boggling-the food and the beer served in about 70 restaurants located on a single street!
Taman Mini Indonesia Indah
Monas Tower
Ancol Beach City
Ragunan Zoo
Sailing from Sunda Kelapa Port
Atlantis Water Theme Park
The next place of visit in Indonesia is Tanjung Puting National Park.
Best Places to See In Indonesia: Tanjung Puting National Park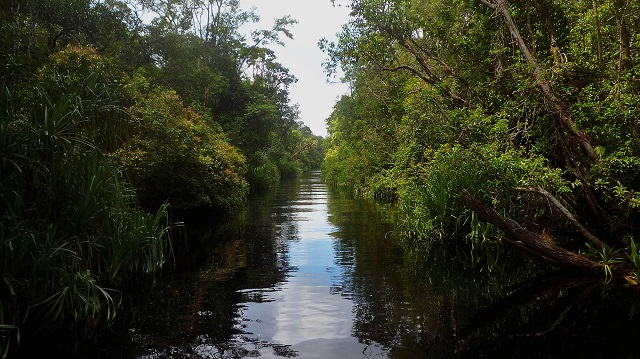 Ah, that's the scene in a typical Indonesian tropical forest, a riverine supported by dense vegetation on both sides. This kind of jungle is humid, filled with all kinds of forest sounds coming from insects, crickets, birds, the roar of lions and the rare Orangutan.
Tanjung Putting National Park is located in Borneo, one of the main islands of Indonesia. Borneo Island is also shared by Malaysia.
This national park's star attraction is the amusing Orangutan, a rather silent primate and is severely endangered.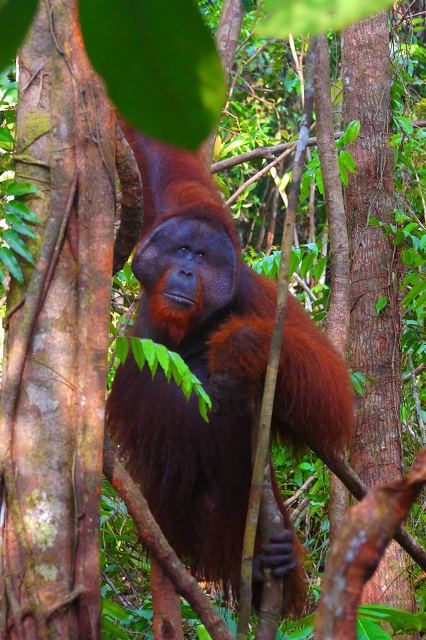 Other wildlife in Tanjung Putting National Park that you can spot are:
Bearded Gibbon
Bearded pig
Proboscis Monkey
Sun Bear
Dwarf Kingfisher
Hornbill
Best Places in Indonesia- Derawan Islands, Indonesia
There are 31 islands in total and all of them are located in East Borneo, Indonesia. These tropical islands are almost virgin islands with untouched and unpolluted natural beauty.
The Derawan Islands are famous for five things that are:
The Kakaban Pond is home to millions of stingless jellyfish.
Sea Caves (grottos) approximately 100 but only 13 of them have been explored
Diverse marine life that includes Corals, Reef Fish, and giant clams.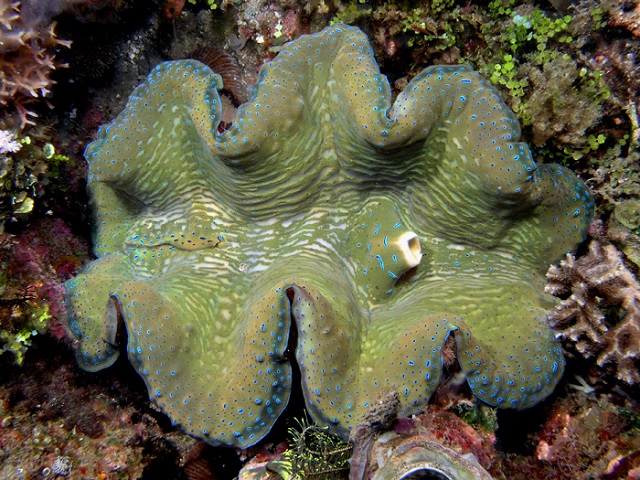 The diverse marine life in Derawan Islands beckons snorkelers and scuba divers thus establishing the Derawan Islands as excellent tourist attraction of Indonesia.
Must See Places in Indonesia Nusa Penida Island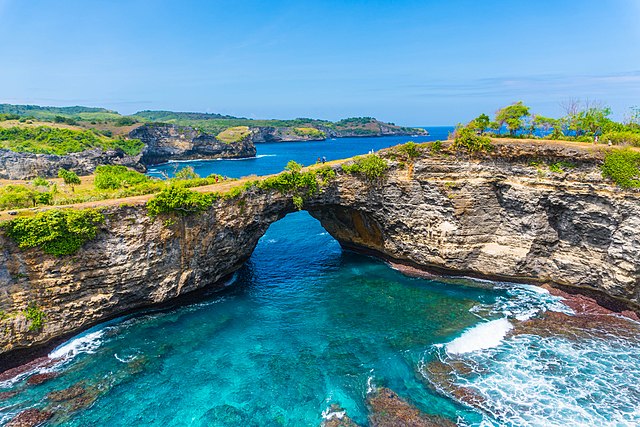 These are again untouched islands (yes, there are two more islands located nearby) by large tourist crowds, thus appealing to nature lovers and marine life enthusiasts who go crazy when they come face to face with new coral fish and other reef fish species.
The other two islands are:
Nusa Lembongan
Nusa Ceningan
All three islands in close proximity to Bali Island that is separated from the three islands by the Badung Strait.
Due to countless species of marine life off the beaches of these Indonesian islands, divers flock to them.
In addition to diving sites, there is also the Bali Bird Sanctuary located in Nusa Penida, Nusa Lembongan, and Nusa Ceningan.
The rare Bali Myna (Bali Starling) lives in this bird preserve.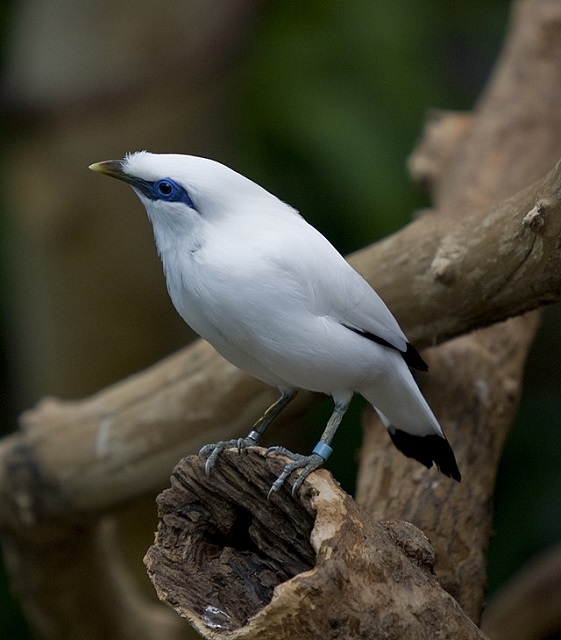 What a rare white Myna! It is endemic to Balinese Islands.
Other bird species that live in Bali Bird Sanctuary are: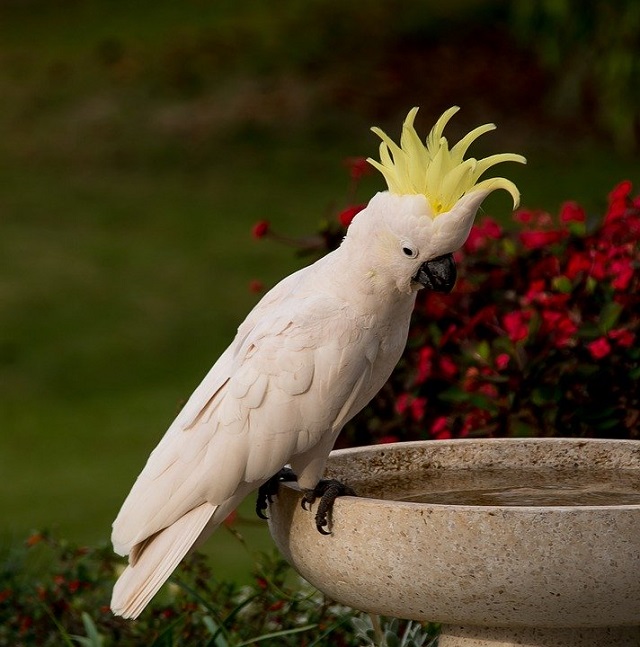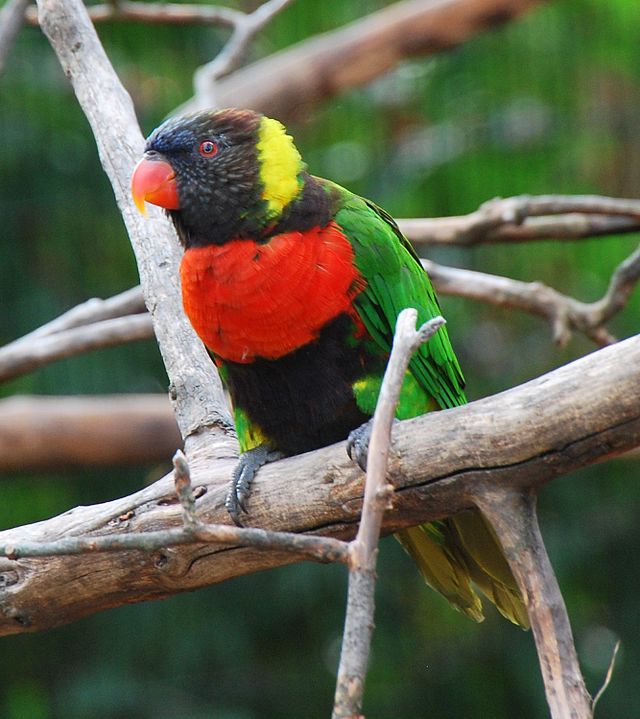 Most Famoust Places in Indonesia: Mount Bromo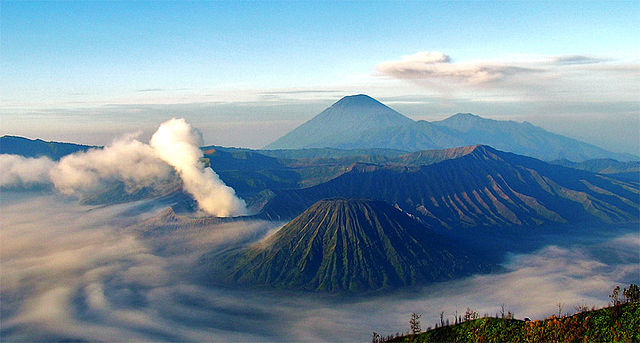 It is obvious that this is a picture of a volcano of which there is no dearth in Indonesia. In fact, active volcanoes are some of the top places to see in Indonesia.
The crater you saw on the image is located at a height of 7600 feet!
Mount Bromo is part of Java Island of Indonesia.
Best Places in Indonesia: Lombok Island, Indonesia
Next to Bali Island, Lombok Island is the best place to see in Indonesia. As a matter of fact, those who could not afford the expensive Bali, go to Lombok Island that possesses all the attractions of Bali but cheaper than Bali.
Lombok Island's biggest attraction is Mount Rinjani. This is an active volcano. Its crater is filled with pure mineral water and is called  Lake Segara Anak.
Similar to Bali, Lombok Island is also an administrative part of the Lesser Sunda Islands.
Other top places of tourist attractions in Lombok Island are:
Selong Belanak Beach
Tiu Kelep Waterfalls
https://live.staticflickr.com/7066/26594225040_678a7a89fb_b.jpg
Gili Islands, Indonesia
If you are visiting Lombok Island, you can as well make a trip to Gili Islands comprising three small islands namely:
Gili Trawangan
The Gili Meno
Gili Air
The beaches are near-deserted, thus leaving them to all yourself.  If you can dive, you can touch the coral reefs. Go a bit more deep and you will spot the wreckage of a ship.
The Gili Islands are eco-friendly islands and there are no motorized vehicles. You can either walk or ride a bicycle.
Coral Capital of Indonesia: Raja Ampat Island
This top place to see in Indonesia is the world's foremost coral capital because it has more species of coral than any other single coast in the world.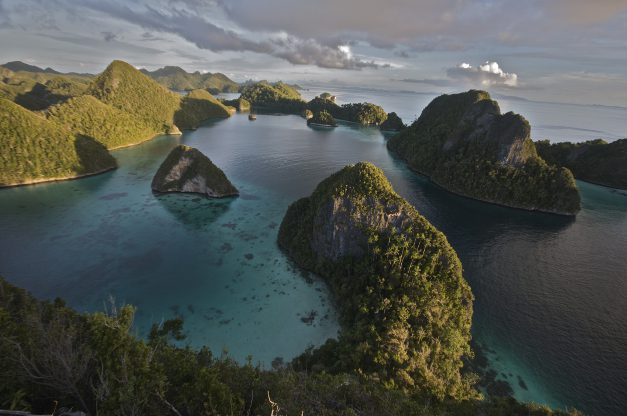 Not only noted for coral species but Raja Ampat Islands are home to extremely diverse marine life that attracts thousands of tourists from all parts of Asia.
Due to the presence of a great number of coral species, scuba divers flock to the Raja Ampat Islands like a school of fish. Timid divers that I call 'snorkelers', enjoy up to two hours of snorkeling sessions on the water of Raja Ampat Islands.
Top places to see in Raja Ampat archipelago:
Misool Island's sea caves
Waigeo Island's avifauna
Lorentz national park
Trekking on Puncak Jaya mountains
Heart-shaped Love Lake
Bird watching in Manokwari Lowlands
Best Places in Indonesia- Mentawai Islands,
One of the activities, when you visit a remote and unspoiled island anywhere in the world, is to try and meet the native residents of the island of your visit.
I love to meet totally strange people, who don't speak any of the languages in the world, who dress differently, who follow strange culture and customs, and who hunt and live.
Are you with me? Then, look at the image below that shows the Mentawai people who are the original occupants of the 70+ islands and islets of Mentawai, an archipelago located some 150 km away from the coast of Sumatra Island, Indonesia.
Tourists, especially surfers visit the following islands of Mentawai:
Siberut
Sipura
North and South Pagai
There is nothing special underneath the water for scuba divers and snorkelers.
Lake Toba, Indonesia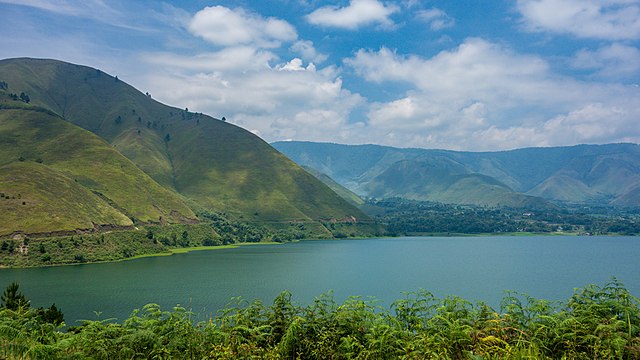 This is certainly the Best Places in Indonesia. This water body is in a crater that was formed when a volcano erupted some 75,000 plus years ago! Incredible!
This is a pure-water natural lake in Indonesia. By the way, can you guess its size?
Length   100 km
Width    30 km
The image above doesn't seem to indicate this is the largest volcanic lake in the world-right?
Now, look at Lake Toba's another image below.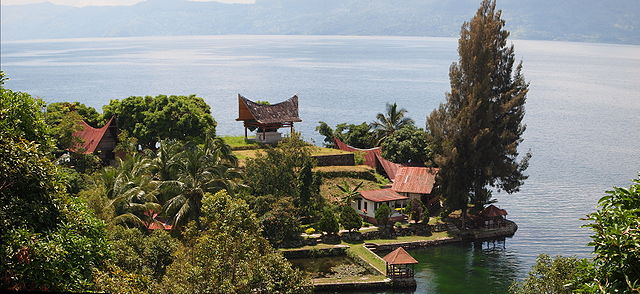 What a panoramic view of the volcanic lake!
The lush green surroundings urge you to take a long walk along its shore.
Do you know there is a small islet in the middle of Lake Toba?
Bandung, Indonesia
For a change, we are moving away from all-natural scenes, volcanoes, tropical forests, and lakes. We are now in a large city on Java Island of Indonesia.
Bandung is a sprawling city, the next big city after Jakarta. However, this Indonesian city is surrounded by volcanic mountains in the distance thus making the weather salubrious throughout the year.
Bandung is not far away from Jakarta that is located only 3 hours of driving distance.
For gourmets, Bandung is the place to go. Umpteen number of high-end restaurants' inviting aroma of food is the identity of Bandung city, one of the top places to visit in Indonesia.
Bangka Belitung Islands, Indonesia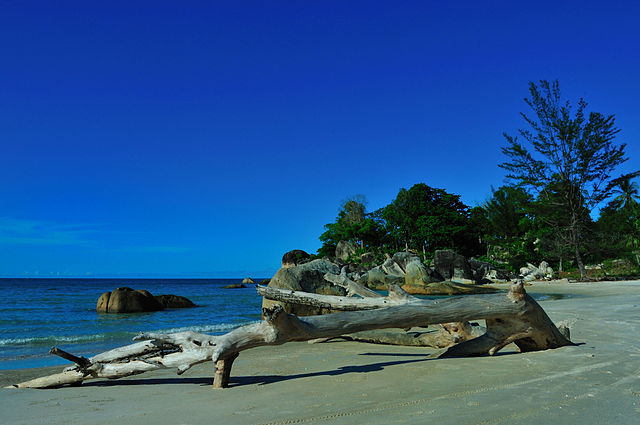 Looks chic and neat-eh? This is the capital city Pangkal Pinang of the Bangka Belitung Islands archipelago. There are only two main islands and several smaller ones that comprise the chain of islands, off Sumatra.
The two main islands are:
If you love to wet your feet on new islands around the world, you will certainly like this archipelago of Indonesia, as, there are numerous beaches that are very picturesque. I read some beaches wear white sand.
Tourists are not afraid of sailing on the sea. From sailboats, some dare to jump off and dive deep into the sea.
If you like to set your afoot on a few uninhabited islands, you can happily do so from this Indonesian archipelago, one of the top 13 places to see.
Trunyan Open Graveyard, Indonesia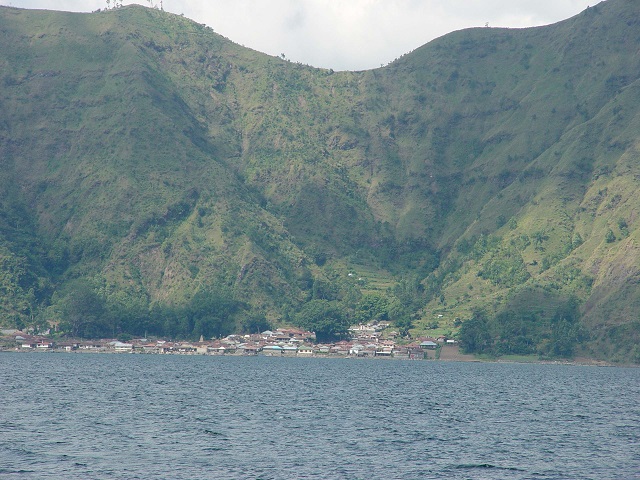 This is Lake Batur and the dwelling behind the lake is a village called "Trunyan".  This is a beautiful scene in Bali, Indonesia.
Bizarre practice in Trunyan Village, Bali Indonesia:
The sad thing is people do not go to this Balinese village to admire the beauty of the Lake Batur and its surroundings.
Tourists are intrigued by an open graveyard that belongs to the native 'Aga' people. In their strange custom, they dispose of a dead body in a bizarre way.
They just place the body at the bottom of a large banyan tree that is said to emanate a fragrance.
The dead body is laid down on the floor, covered it with some cloth, and make a rather crude enclose around the body with bamboo poles.
The tree's fragrance will suppress the bad smell emanating from the decomposed cadaver. It is their belief.
See the picture of several bamboo cages in which a corpse lies: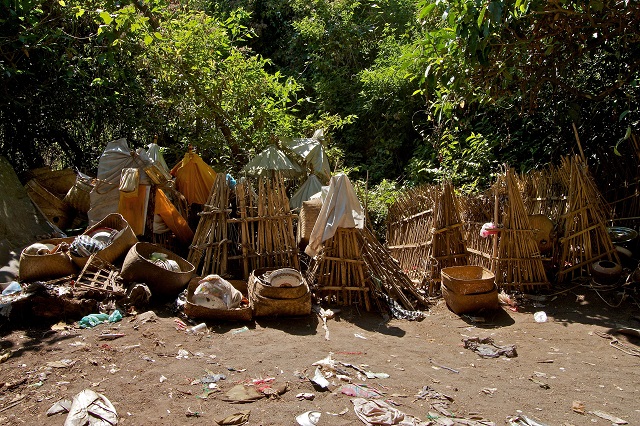 That's it. They let the body decompose naturally and its remains are not picked up at all.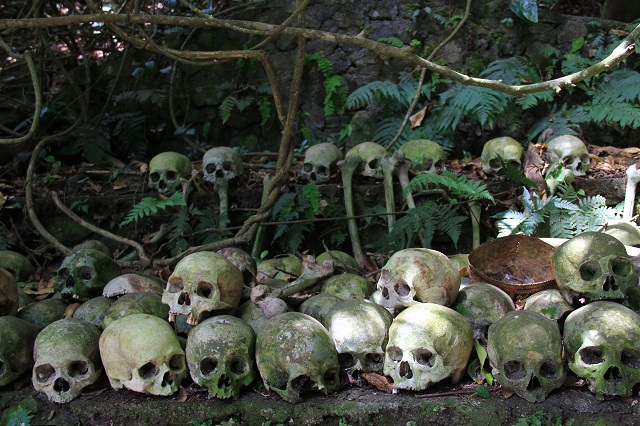 What a death ritual!
The most colorful village of Indonesia- Jodipan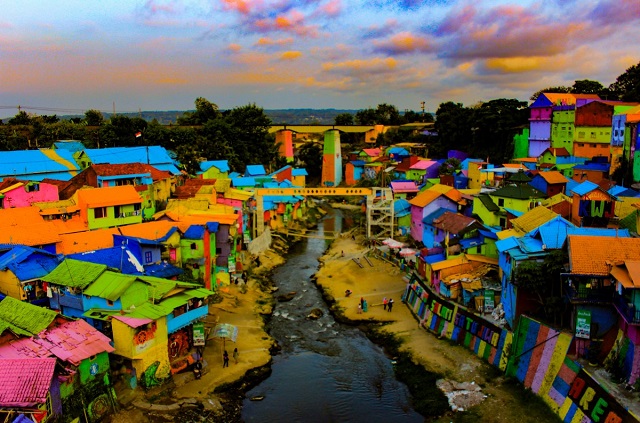 Have you ever seen such a grotesque assortment of colors on the houses? It is almost bizarre to me but to some, it is beautiful.
Nonetheless, this is a top place to see in Indonesia and is garnering more tourist attention every year. In fact, it is now named "Jodipan Tourism Village" in Wikipedia.
This rainbow village (Kampung Warna Warni as locally known) of Jodipan sits right on the banks of the River Brantas.
Seeing the number of tourists thronging the village, taking a selfie and posting them on Instagram and Pinterest, two neighboring villages were also transformed in bright hues of colors.
Kampung Pelangi, Indonesia
Do you know these obscure villages of Indonesia were once drab and dirty? Now, they are collecting a visitor fee from the tourists and subsequently, these three rainbow villages showed remarkable turnaround, both economically and appearance wise.
Bookmark Best Places in Indonesia to see when you make your second trip to the islands of tsunamis and earthquakes.
Goa Gajah, Indonesia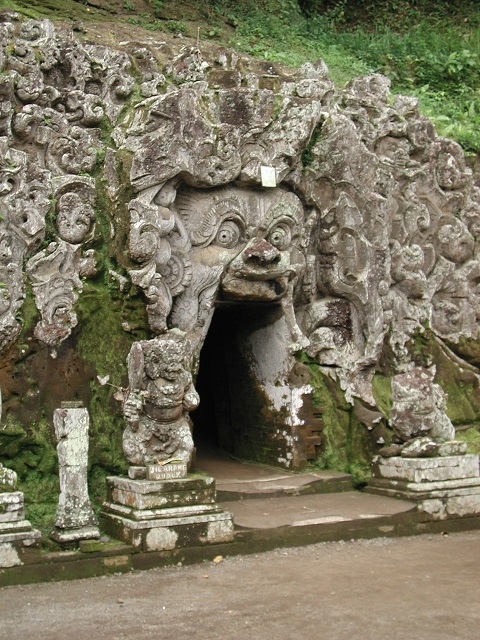 This is one of the Best Places in Indonesia to see.
This is obviously a cave built during the 9th century. It is called "Elephant cave". This tourist attraction is located in the Indonesian cultural capital 'Ubud' in Bali Island.
Nonetheless, the front sculpture on the cave doesn't indicate an elephant (gajah)-eh? It looks like a pre-historic boodh (demon) or a witch.
Tourists encouraged to visit this place by its UNESCO World Heritage status.
Padar Island, Indonesia
You need a full week if you want to go on hopping island after island in Indonesia. Each island is unique  and has some attractions to see in Indonesia.
Padar Island is part of the Komodo Island archipelago though you don't see those fiery komodo dragons on Padar Island.
Then what is there to see in Padar island?
See the video clop below of the topography of Padar Island.
Gorgeous sight-right? See the different bays and did you notice the different colored sands there?
I could identify white and light pink. There is supposed to be a grey sand beach also.
So, one island with more than one bay facing the sea in unique.
Padar Island, Indonesia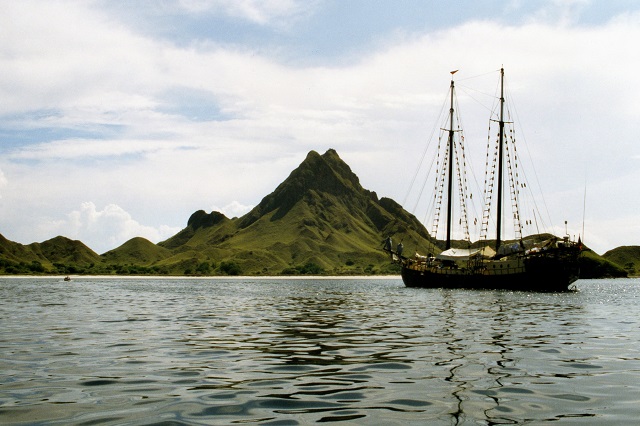 Padar is conveniently located for the tourists who anyway will have a date with Komodo Island to come face to face with the dragons.
Another island nearby that also hosts the komodo dragons is Rinca Island
Padar island has volcanic mountains that are perennial attractions.
Korowai tribes, Indonesia
I told you, whenever you visit an island, try to meet the original occupants. Here they are, the Korowai people of Indonesia.
If you are deeply interested in anthropology, you will plan a trip to Indonesia after seeing this video of a treehouse built by the Korowai tribes.
Korowai Tree Houses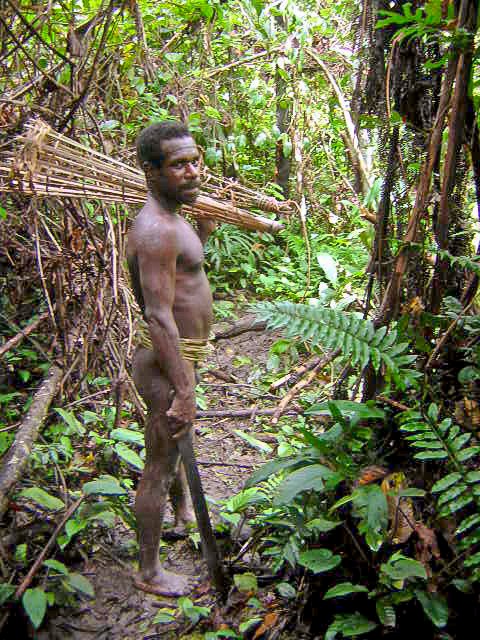 To meet these people who once practiced cannibalism, you have to go to West Papua that is part Papua province of Indonesia.
The Korowai people have strange beliefs. In order to stay away from evil spirits, they live high up on trees.
As you noticed in the video above, they sculpt the wooden pole in such a way so as to enable you to place your foot on the notch and climb. It is an ingenious form of a ladder.
Mud Volcano, Indonesia
It seems the Indonesian Islands are loaded with incredible natural wonders.
Mud Volcano; can you imagine streams of semi-liquid mud spews out of holes on the earth? It is one of the most bizarre sights in the world.
The mud, in this case, is called "Lusi". These mud eruptions can be seen in Indonesia's Java Island. There is a small town called Sidoarjo where the tourists throng to watch the natural phenomenon in awe.
Don't assume it is a harmless mud! It has sulphuric acid in it.  The mud eruption has been happening since 2006. It is still live, buddy!
Grasberg Gold Mine, Indonesia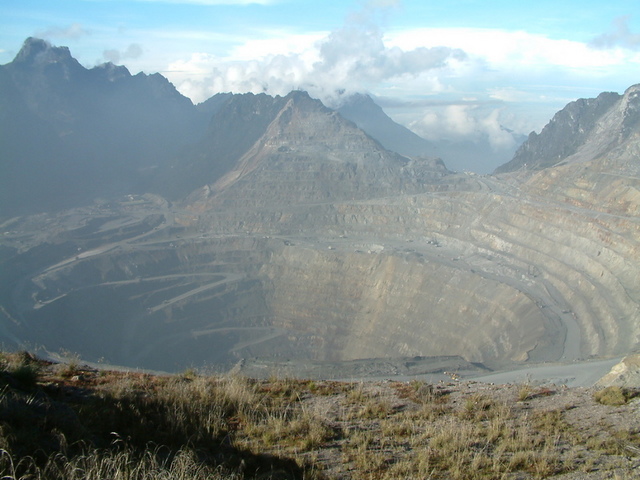 The gaping void was busy a long time ago when it held gold and copper in its depth. I suppose the humans have dug out the last of the precious metal and the valuable metal.
This Best Places in Indonesia still attracts a trickle of tourists, whose main interest is geology and gold of course.
The gold mine at Grasberg is the largest gold mine in the world.
If you wish to visit this historic site in Indonesia, you must go to its province Papua.