Seychelles Islands- Travel Guide 2021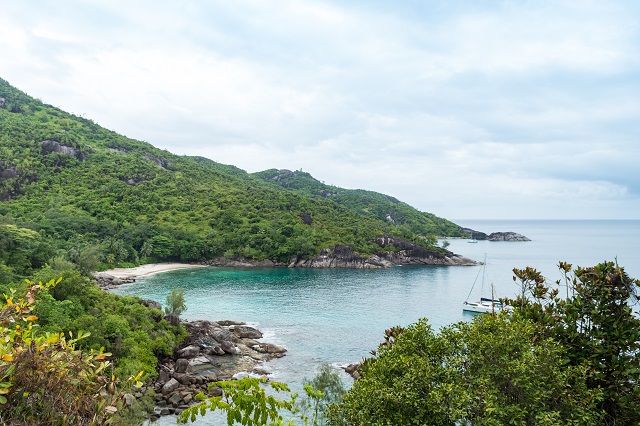 Which Seychelles islands are worthy of visiting?
Well, the news that the Seychelles Islands have opened up for tourists witnessed the flurry of cheap flights booking to Victoria, the capital of Seychelles.
Incidentally, the Seychelles archipelago comprises 115 islands. This is as per Wikipedia. However, the country's constitution says it has 155 islands.
What we don't know about Seychelles Island are:
No clear information about the total number of islands in Seychelles
No data about how many numbers of them are inhabited
Moreover, the islands in Seychelles are classified under various geographical categories that include:
Granitic Islands
Coralline Islands
Additionally, these Islands are divided into numerous groups such as:
Granitic Seychelles
Amirantes Group
Farquhar Group
Aldabra Group
Seychelles Islands- Travel Guide 2021
All this information might confuse a tourist as to which islands in Seychelles are worthy of visiting?
Though the Seychelles Islands are extremely beautiful with gorgeous beaches, tropical forests, exotic birds, and strange cousins and cultures, the country overall is poor and underdeveloped.
Therefore, you need to know which islands are good to visit so that you can gather all the important information prior to your departure. This blog post will be handy to you for your impending tour of the Seychelles Islands.
Mahe Island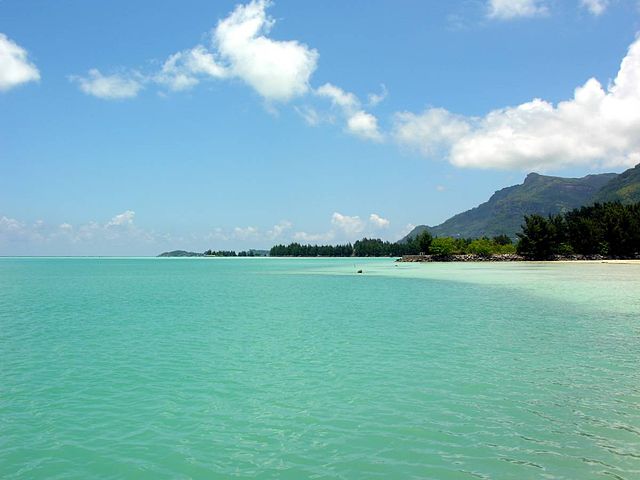 Mahe is the largest island in Seychelles and the beautiful city of Victoria, the capital of the country is located in Mahe Island.
You must be already aware that the Seychelles Islands are located in the Somali Sea which itself is part of the Indian Ocean.
Mahe is large and is home to over 85% of the Seychellois Imagine how thin the population will be in all of its smaller islands and islets.
From wherever you are departing, you will be landing in Victoria city on Mahe Island.
Places to see in Mahe:
Morne Seychellois National Park.
You have chosen to visit a tropical island. Hence, your prime interest would be to see the island's dense woods, its flora, and fauna.
The topmost place to see in this category is the Morne Seychellois National Park.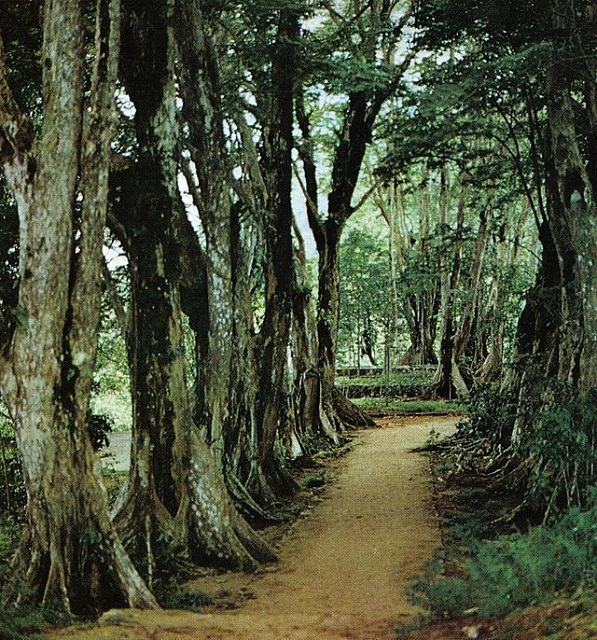 It looks like real African wood with mature trees. One of the exotic flora in the Morne Seychelles National park is the striking 'Pitcher Plant'.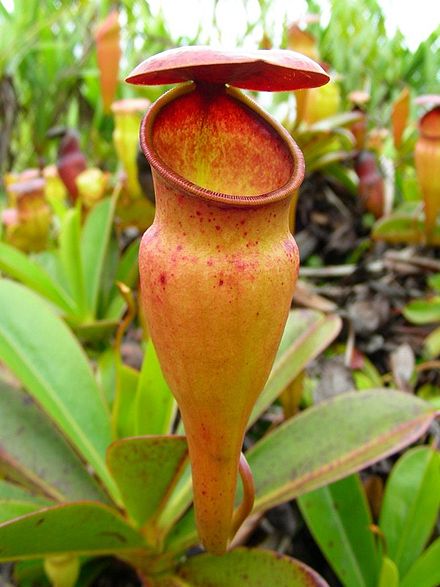 Wow! What a creation! It is an endemic plant to Seychelles.
Since this is a dense jungle, it is declared as an Important Bird Area. If you are lucky, you can spot a stunning bird known as Seychelles Blue Pigeon.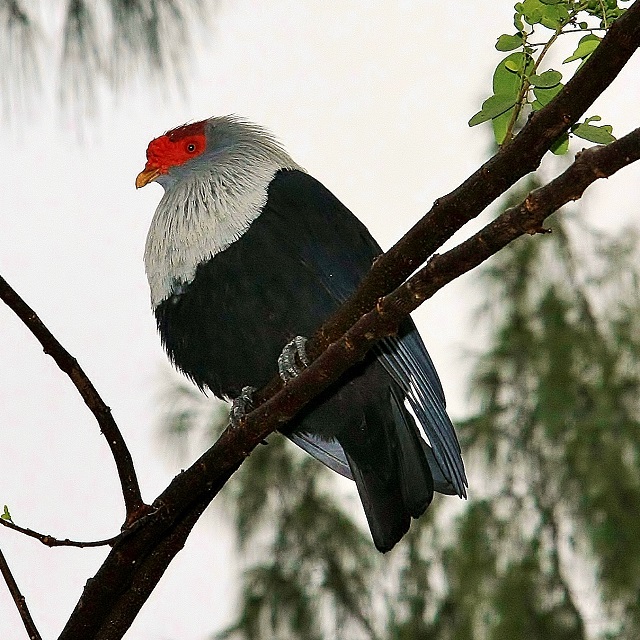 For such a popular tropical island north of Madagascar, surely there must be a marine park. Port Launay Marine National Park is a must-see attraction in Mahe. You can spot the killer whale sharks.
South Grand Anse viewpoint
Morne Blanc is a scenic mountain in Mahe. You have to trek up to the South Grand Anse viewpoint to appreciate the breathtaking view of the Indian Ocean.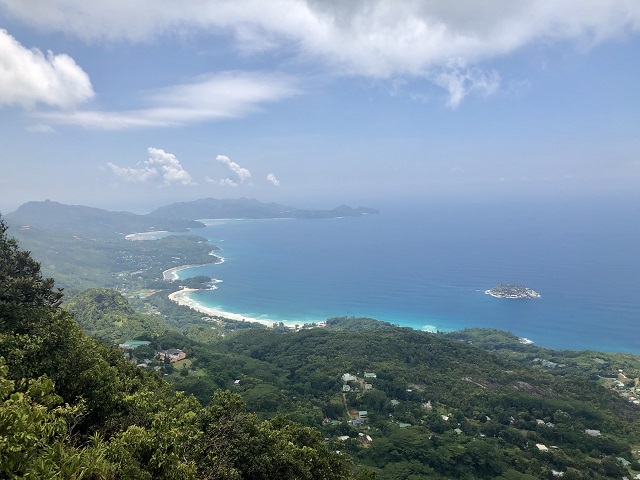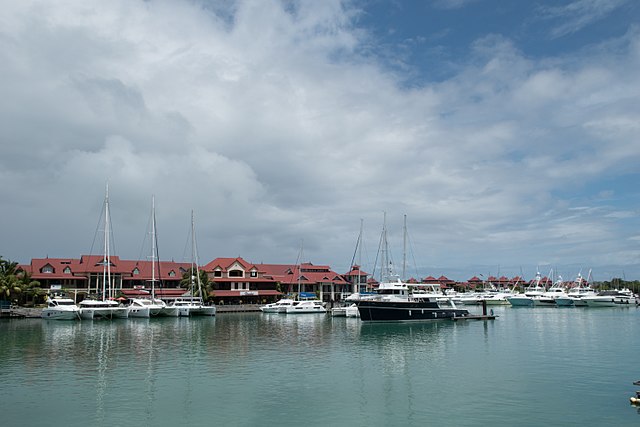 Eden Island is an island within the jurisdiction of Mahe Island. It is a manmade island but is connected with a road ridge. Driving or walking over the three and a half kilometer bridge over the Indian Ocean is simply breathtaking.
Eden Island's beaches are beautiful with friendly waves that are conducive for swimming.
Some of the beaches on Mahe Island: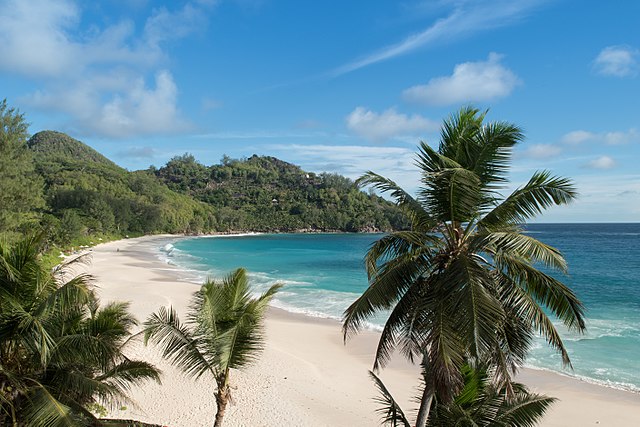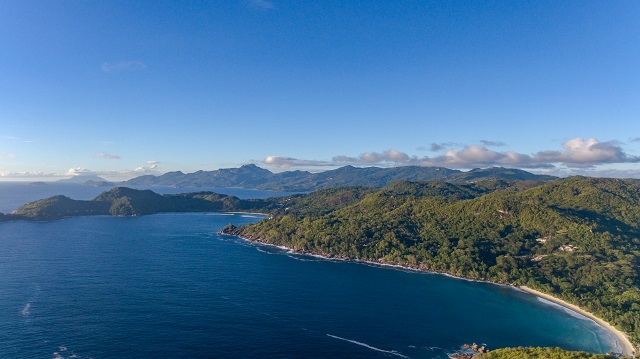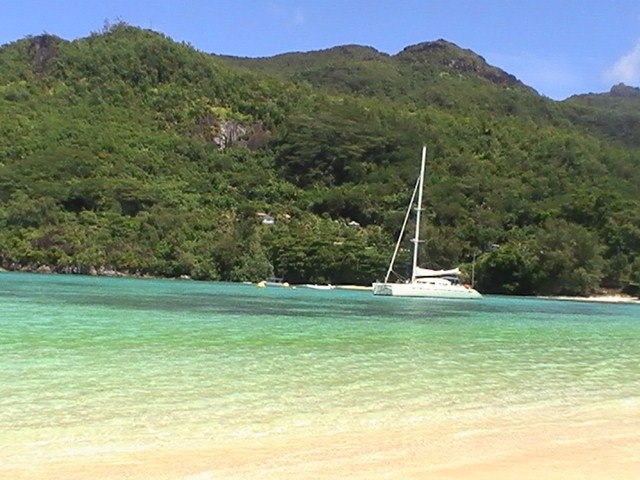 Beau Vallon Beach
Sunset Beach
Anse Royale beach
Interacting with the native Seychellois
This is an important aspect of your tour itinerary in Seychelles.
A full range of water sports is available on the beaches of Mahe. Adventure enthusiasts go gaga over them throughout the day.
What is the point of going to the Seychelles Islands if you don't enjoy a session of boat tour? There are several tour operators in Mahe, waiting for visitors. Choose a glass-bottomed boat to see the marine creatures.
If you wish, you can hop on to bigger ferries that take you to some of the nearby islands of it that include Praslin Island and La Digue Island.
I believe the majority of the tourists to the Seychelles Islands are from U.K. and France. To fulfill their western-style desires, the tourism department has provided casinos, nightclubs with disco facility and even high-end spa bars.
Praslin Island
Praslin island is the second most visited Seychelles Island as it also happens to be the second-largest island. Don't imagine a big island. Praslin measures just 12 km lengthwise.
Moreover, Praslin is located just 45 km away from Mahe Island, in the northeast direction. This small island has even a domestic airport.
Praslin Island acts as the gateway to numerous other islands and islets that include:
Curieuse Island
La Digue Island
Cousin Island
Cousine Island
Aride Island
Round Island
Chauve Souris Islet
Do you know?
The Chauve Souris Islet that comprises just 0.07 sq. km has a hotel to stay?
This means passionate island lovers come as far as this uninhabited islet in Seychelles and stay! It is a fantastic ad dreamy way to enjoy life. We all need that solitude once in a way-right?
Praslin Island is one more tropical island with thick rainforests. They are home to several endemic species of flora and fauna.
Double Coconut
See this picture below.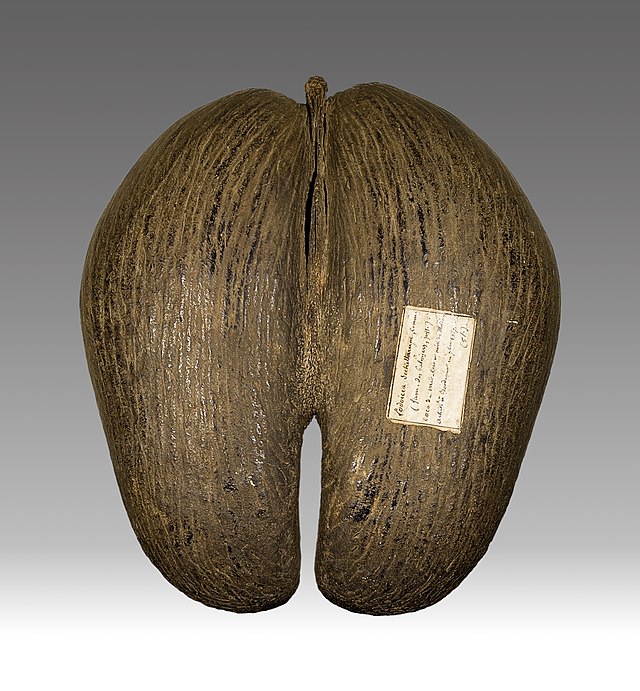 This is a double coconut species and carries another name 'sea coconut'. I think it is manmade but is endemic to Praslin Island.
Among the endemic birds here, two are noteworthy.
Two large natural attractions in Praslin Island are:
Vallée de Mai Nature Preserve
Praslin National Park
As the second most visited Seychelles Island, Praslin offers several options to stay for as long as you like. Beaches are also beautiful and less crowded.
Gamblers who want less competition in the slot machines love the lonely casino is Praslin Island.
Chauve Souris Island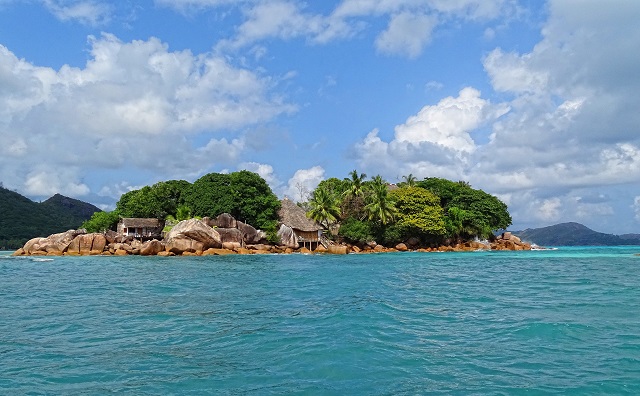 Lying just 400 off the eastern coast of Praslin Island, you can decide to make a day trip to this Seychelles Island just for fun.
Alternatively, you can choose to stay on this island's only beachfront resort Club Vacanze Seychelles.
There is nothing much to do here. Due to frequent low tide, swimming is encouraged for all age groups.
La Digue Island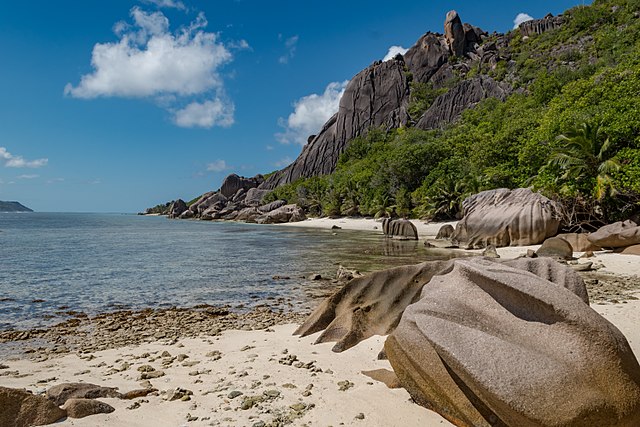 If you find Mahe and Praslin Islands' hotels are crowded and beyond your wallet's thickness, you can happily choose to go to La Digue Island, the third most visited island of Seychelles.
To cater to the need of the low-budget travelers there are as many as twenty lost-cost guest houses. Out of them, one or two are fitted with restaurants. One can also dine in stand-alone restaurants that also serve liquor made from locally grown palm fruits.
In La Digue Island, bat curry is an exotic food. In addition, octopus fry swimming in garlic sauce is another local specialty in La Digue Island.
Wildlife in La Digue Island:
Veuve Nature Reserve is a place to watch rare Seychelles birds. You can spot a few giant tortoises here.
See these beautiful birds that one can spot in the Veuve Nature Reserve.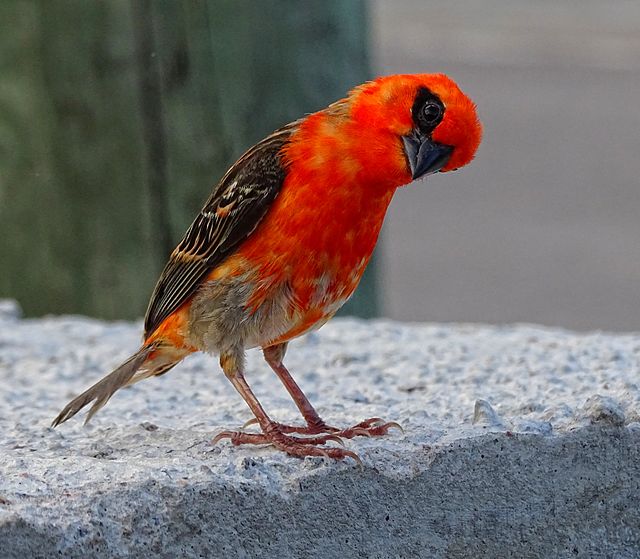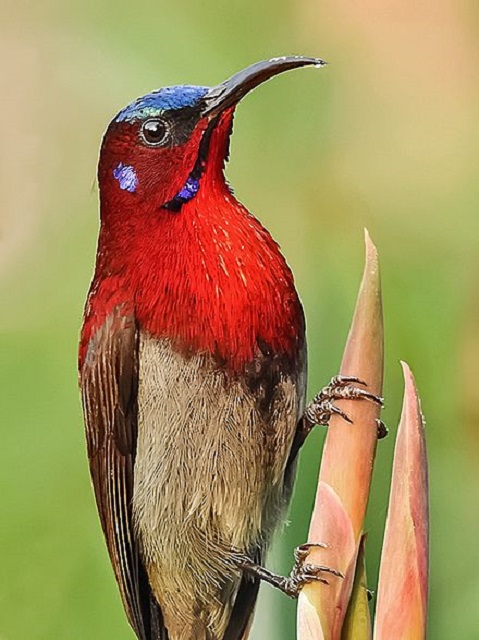 Tern
Seychelles Paradise flycatcher
The dreaded coconut crabs are found freely roaming the beaches of Seychelles.
Victoria's boat jetty plies ferries to  Praslin and La Digue Islands.
Cousine Island
A strange name for a place isn't it? Cousine Island is located in the Somali Sea, just 2 km away from Praslin Island's west coast.
This Seychelles Island is an exclusive birding area to watch several rare African birds and seabirds.
I give below the names of a few rare African birds that you as a tourist to Cousin island can spot.
Magpie Robin
Malagasy Turtle Dove
Lesser Noodies
Brown Noodies
The noodies are seabirds.
Striated Heron
Common Moorhen
Shearwaters
Lesser Frigatebirds
For meticulous preservation of natural ecology, and rare wildlife and marine life, Cousine Island acts as a model and study center.
Of course, if you enjoy being not disturbed when you are sunbathing, then, Cousine Island is the right choice for you. The beaches are secluded most of the time except late in the evening when the sun goes down the horizon.
Similarly, the tropical forests rarely see walkers. Their dense flora and the calls of birds beckon you to walk through untrodden trails.
Curieuse Island
There is nothing much to do on this Seychelles Island that is situated close to Praslin island. You will just derive the pleasure of visiting one more uninhabited island on the Indian Ocean.
On this small island also, the double coconut (coco de mer palm) is cultivated.
Aride Island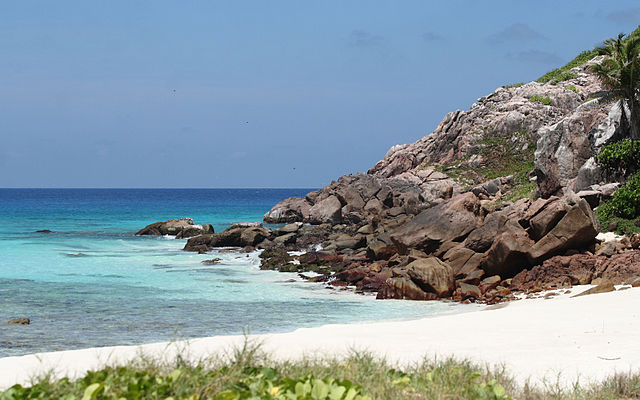 Once again, this is an island that takes pains to preserve nature and wildlife.  Aride Island is located just eight km east of Praslin Island
Aride Island is liked by large numbers of seabirds that include the frigatebirds that don't breed at all. I think these aquatic birds also feed on the numerous geckos apart from fish. It s reported that Seychelles Island boasts of the largest population of geckos.
Silhouette Island
This Seychelles Island takes extreme measures to protects its diverse plant and animal life. I would say more of birds' life because this is another important bird watching African islands.
Silhouette Island is home to numerous rare plants that are totally endemic to this island that is found just 20 km from Mahe Island.
Most of these small islands have high-quality hotels. However, one can also decide to make a day trip to the islands neighboring Mahe.
Silhouette Island, densely covered with tropical forest thus playing host to numerous birds and insects.
The Hilton Seychelles Labriz Resort & Spa on Silhouette Island is a wonderful place to stay and enjoy the pristine beauty of this Seychelles Island.
Tourists enjoy a relaxed session of snorkeling here. The mountain and jungles are great for taking a long walk amidst a thick green canopy.
Denis Island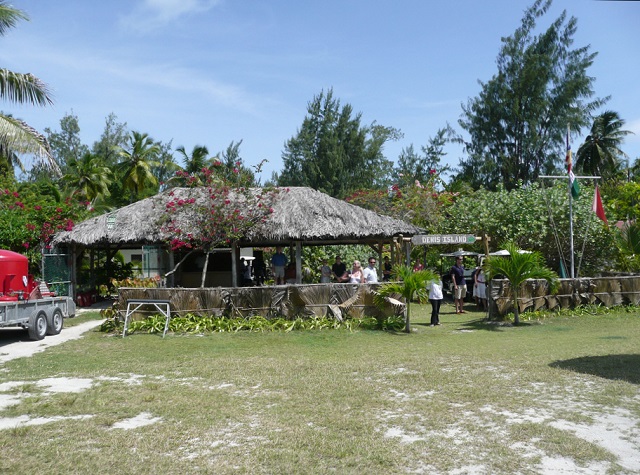 This is the only resort on this rather remote island in Seychelles. Denis Island is a privately owned cay with its own private airport.
In order to visit this Seychelles Island, you must first go to Mahe Island. I think if you have already made a reservation with the private beach resort, you may be picked up with the chartered plane. What a luxury in spite of just flying the 60 km distance!
Once you are in Denis Island, just enjoy the pampering, relax, eat well, and enjoy your short stay. The resort offers kayaks and snorkeling gears to its guests.
Do you know that the entire Denis Island is powered by the resort's diesel generator? This implies there won't be any internet and thus no television also.
Here, you and nature are all alone. I think this is an ideal honeymoon destination in Seychelles.
You can book your own chalet in this private beach resort through online sources.
Bird Island
As the name suggests this Seychelles Island is a birder's paradise. Birding means a lot of patience. Well, if you have the patience, then, the private beach resort has all the time.
Bird Island is the last of the inhabited island of Seychelles. It is separated by a distance of roughly 100 km from Mahe Island.
Sooty Tern's big colony
On this tiny island, the bird Sooty Tern, numbering a hopping 70,000 live happily, feeding on the abundant seafood.
Sooty Ten is a migratory bird that lies on this island from March to October.
You can walk the length and the breadth of Bid Island as they measure 1.77 km and 0.75 km respectively.
Staying a night or two on this private island's only beach resort is bliss. The accommodation type is an independent villa.
To know more about booking your villa on Bird Island, visit their site.
Cerf Island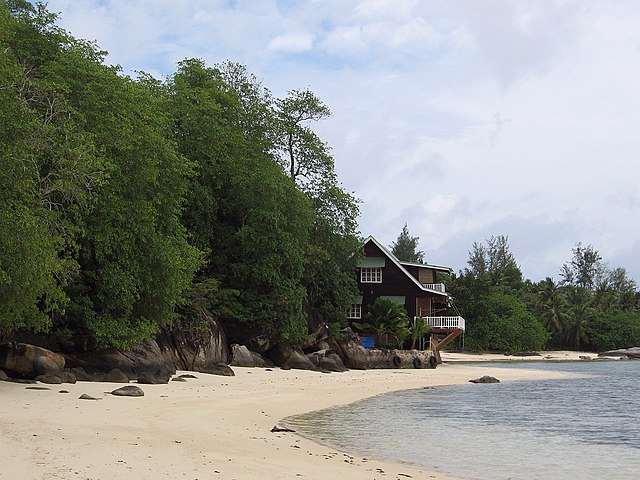 Cerf is a Seychelles Island that is located a short distance away from Mahe Island.
These small islands that belong to this archipelago are popular among island lovers that seek the comforts and privacy of the beach resorts on such islands.
Cerf Island though small is well visited. Therefore, there are three ell-equipped resorts on this island.
There are enough restaurants, bars, and a spa too.
The diverse marine on this island made the authorities include Cerf Island also in the Ste Anne Marine National Park.
The island has unspoiled and uncrowded beaches that just perfect for lazing around and enjoying your short beach holiday to full satisfaction.
Fregate Island
This is one more private island that has an extraordinary beach resort with all amenities. Both, Fregate Island and Mahe Island separated by 55 km distance, When compared to Cerf Island, Fregate Island is larger.
The majority of the beach lovers in the United States, the United Kingdom, and Europe are oblivious of the fact that the beach in Fregate Island called "Anse Victorin' is voted as the best beach in the world by none other than "The Times"!
This island's flora includes almond trees and cashew bushes.
Among the fauna, the notable inclusions are the hawksbill and green turtles, giant tortoises, and the Seychelles Magpie Robin.
To sum up about these Islands that are worthy of visiting I believe Mahe Island garners more attention than all the smaller islands though, most of them also offer luxury resorts that promise peace and privacy.
Seychelles Islands are easily accessible from the main islands of Mahe and Praslin. As a western tourist, you may have to accept Indian and African cuisine as I did not find any mention of international cuisine.