10 Beautiful Eyots in River Thames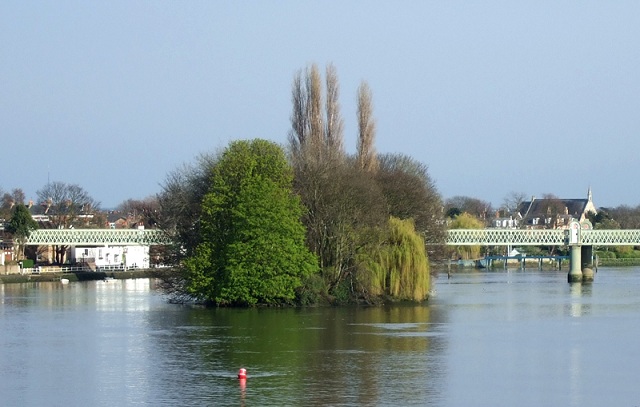 This blog post tells you about all the attractions of the River Thames in England, its tributaries that you can ride on small boats and all the small eyots in river Thames.
At the outset, let me explain what is meant by 'eyots'. Eyots are small islands formed naturally by sediments over the years on Thames River. The synonyms of eyots are:
Initially, such naturally formed mounds may not be suitable to set afoot but when thick vegetation grows on it, the land is more solidified and looks like an island (eyot).
Here is an image of an Ait.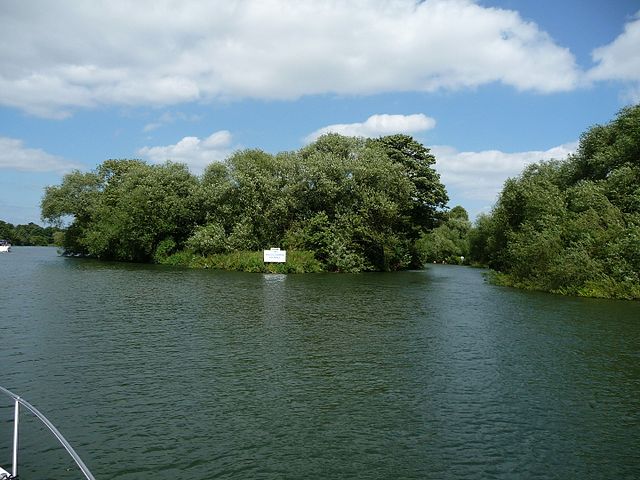 When people visit England, they just see all the world famous landmarks, drink a pint or two British beers, eat as many English pastries and return.
However, England is more, much more than churches, palaces, museums, and theaters.
The Thames River itself beckons you with scenic countryside, laidback English rural life, and peaceful eyots in river Thames and all its tributaries.
Let us first learn the names of the branches of River Thames.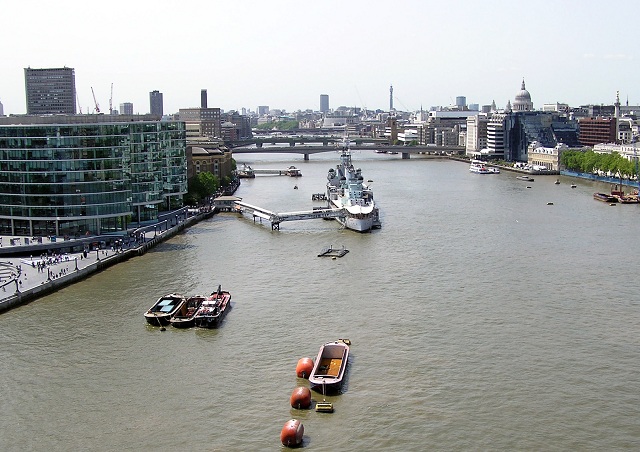 That's the picture of River Thames  for you.
Thames River flows through the heart of London, mainly through Oxford. The total length of Thames is 345 km. It forms an estuary called the 'Thames Estuary' at the mouth of the North Sea and empties its content there.
There are just too many tributaries (branches) of River Thames to list here. Just know the names of few of them to satisfy your academic interest.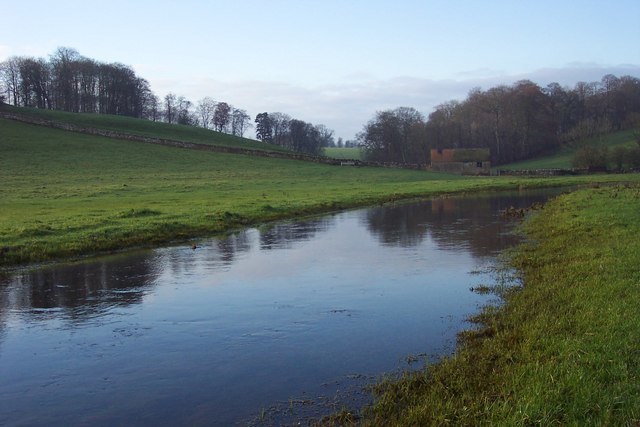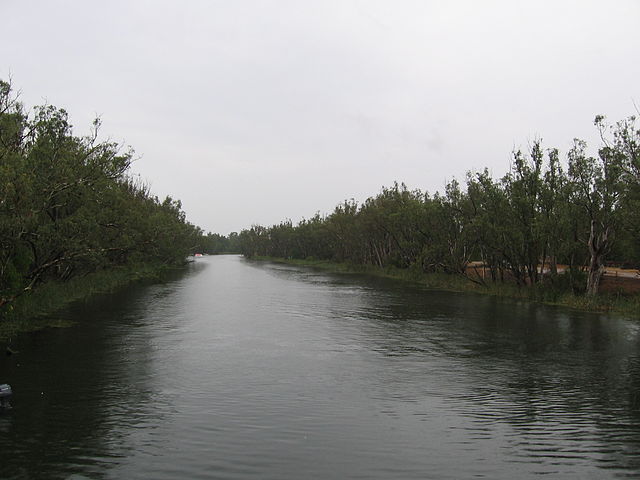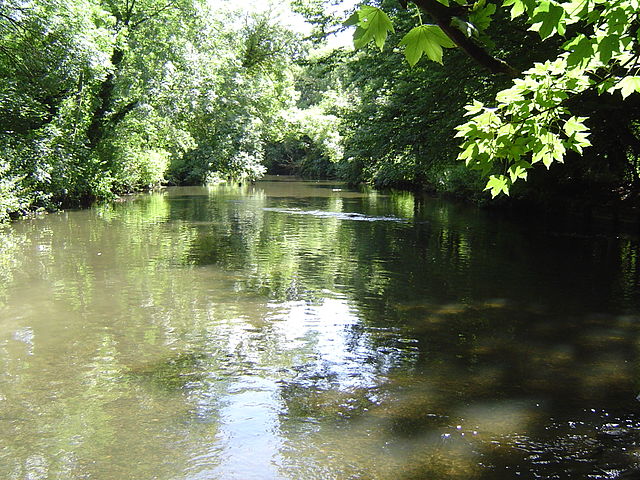 Some of the so-called tributaries are just streams of the Thames and they cannot be really categorized under rivers but only streams or canals.
Streams of Thames:
Beam
How many Eyots in River Thames?
There are about 80 small and big islands and islets in Thames River including a few marshlands.
Let us go over some of the Eyots in River Thames:
Eyots in River Thames are formed on the Thames and its streams that are more clustered in and around Oxford.
1. Isle of Sheppey
The Isle of Sheppey is in Kent County. London city is about 70 km away.  It is a large island comprising an area of 93 sq.km.
2. Glover's Island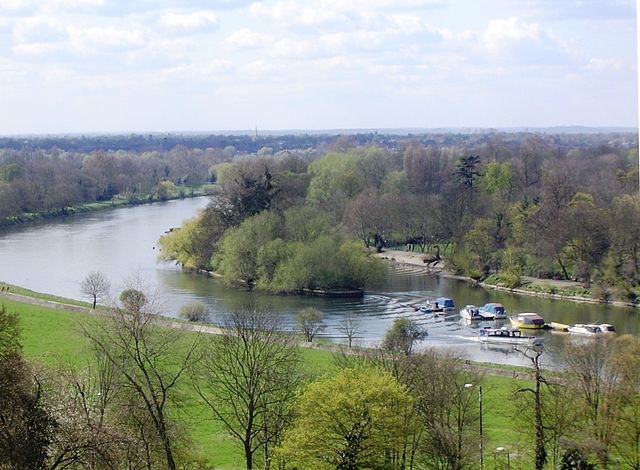 It is located on Horse Reach River, a tributary of Thames. The place is called the Richmond Borough.
3. Eel Pie Island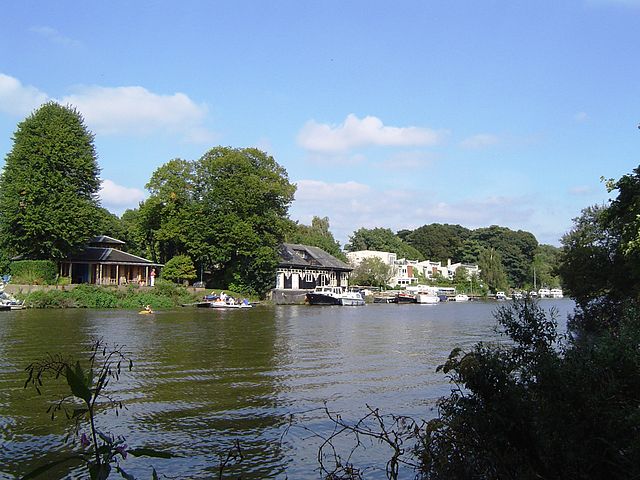 We all know that the original Englishmen who set up so many overseas territories (colonies) are fond of water bodies and if possible, set up boat clubs with rowing boats. It is to the British that we owe our fascination for rowing.
The Eel Pie island of Thames River has an old rowing club called Twickenham Rowing Club and later established a yacht club too and named it Richmond Yacht Club.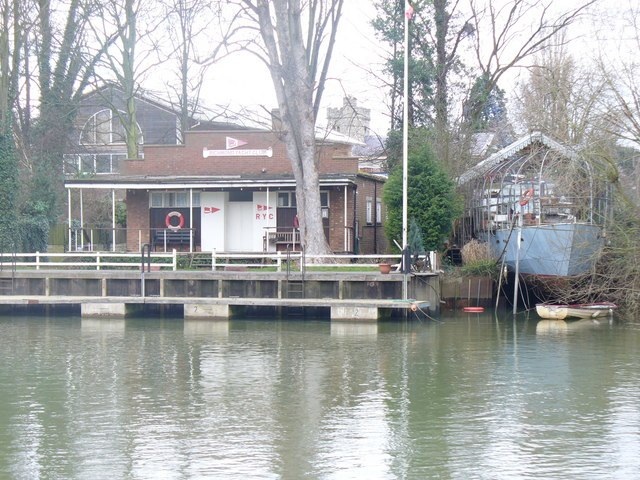 There are about 100+ permanent residents living in Eel Pie Island, Thames.
4. Swan Island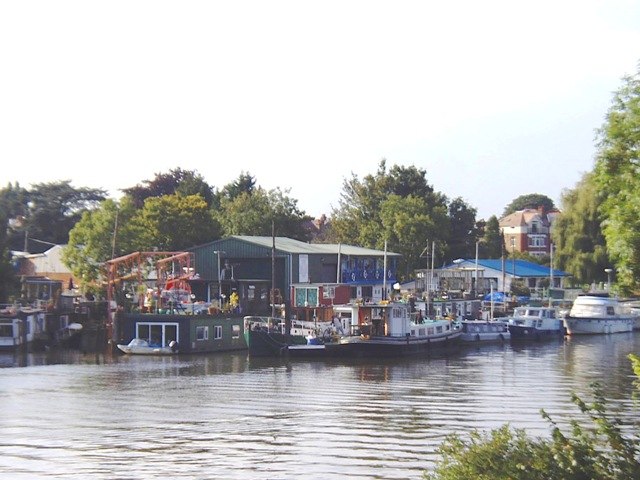 This small ait is privately owned but no information is available as to who owns it. It is located in Twickenham area which is part of the London Borough of Richmond Upon Thames (quite a lengthy name for an area).
The existence of so many boats moored indicates every resident owns a boat. I think owning a boat is a social status in Swan Island.
5. Brentford Island (Brentford Ait)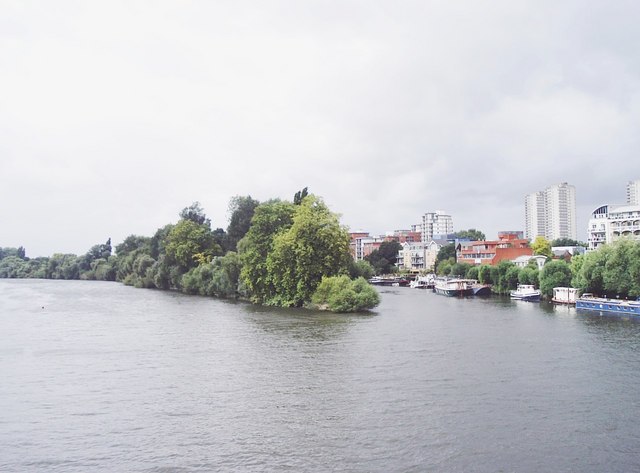 There is a special reason for you to note this ait of Thames because it is said to be an uninhabited island of Thames River. People occupied this river island until 1800.  Must be interesting-eh?
Another reason for you to visit this Eyot in River Thames is, there is a sanctuary for 'herons' in the island. The famous 'willow' trees that are used to make cricket bats are cultivated in this island.
6. Isleworth Ait (Isleworth Eyot)
This Thames River island is too small measuring just 8.6 acres. It is beautifully shaped like a 'teardrop'. You must see it from a plane to make out its shape.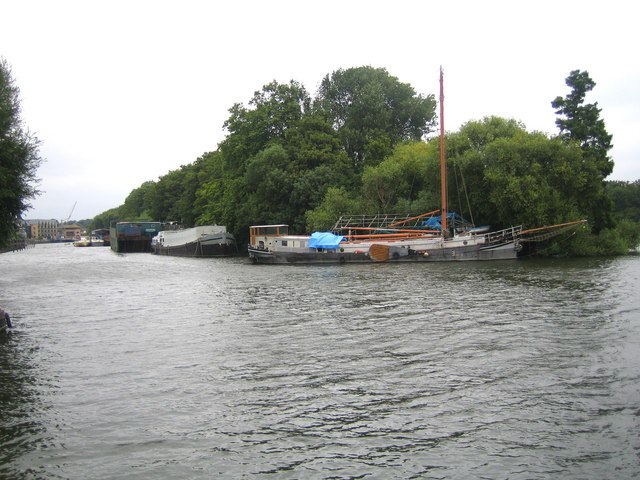 Surprisingly, the Isleworth Island on River Thames is home to a range of birds and snails. Some of the birds that have made this eyot as their favorite habitat are: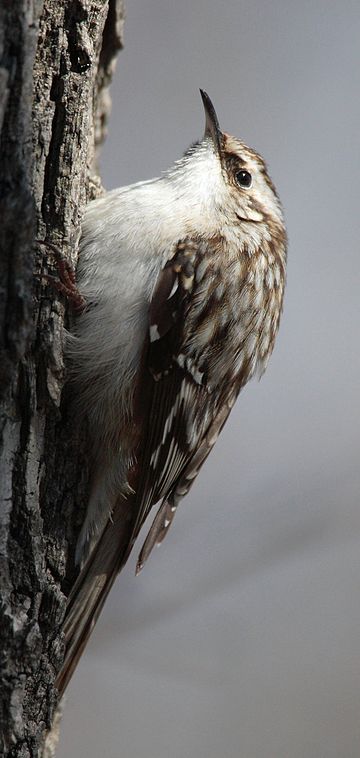 Heron Eyots in River Thames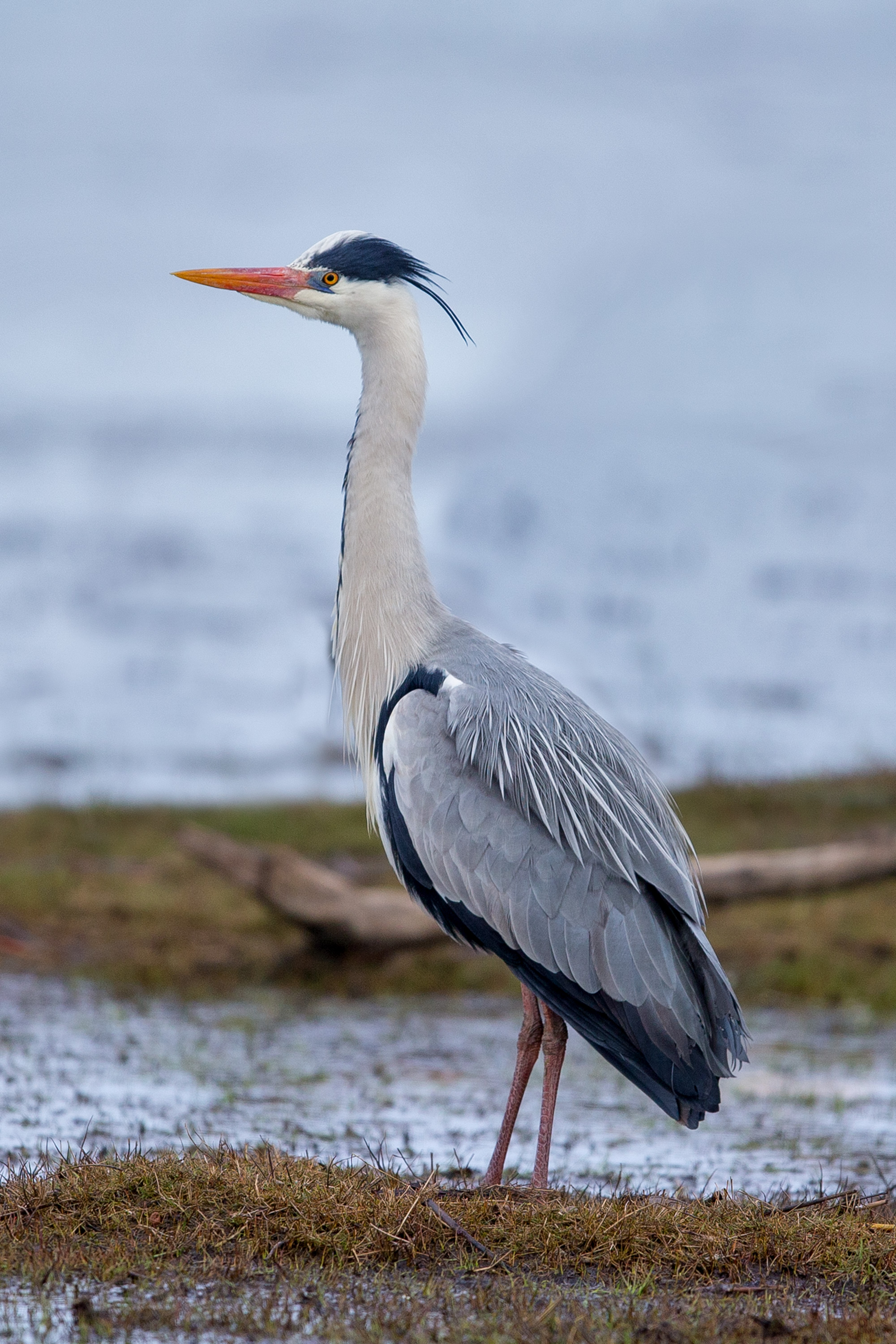 7. Ham Island
Ham Island on River Thames was made by men out of necessity. They created this 125 acres of the land mass on River Thames's one of the meanders.
People live here in their own luxuriously built homes and some are let out as vacation homes. A very good business acumen, I would say.
This river ait is located in Old Windsor area in Berkshire.
8. Monkey Island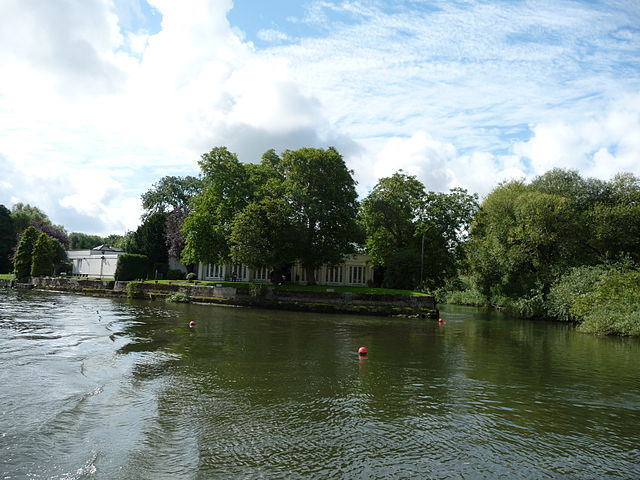 Looking at the size of these small Eyots in River Thames and their rather dilapidated conditions, I feel calling them as 'island' is preposterous. Nevertheless, many readers understand the word 'island' than 'eyot' or 'ait'.
Monkey eyot is located in Berkshire village. A posh but old hotel function here and is named after the island's name. It attracts a handful of tourists from all parts of London.
I believe these river islands of Thames are mainly visited by the old Englishmen that belong to an era wherein, isolation and natural surroundings were valued.
9. Bridge Ait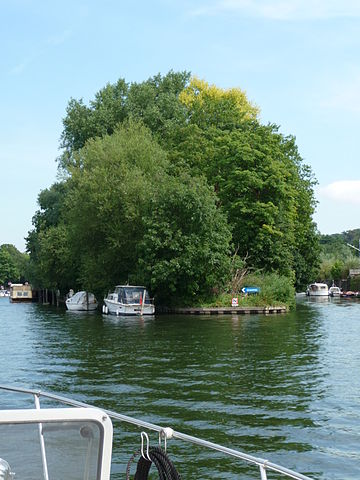 The green cover gives this Thames River island a fresh look inviting the cruisers to stop for a brief period. It is located in Berkshire village in London.
10. Platt's Eyots in River Thames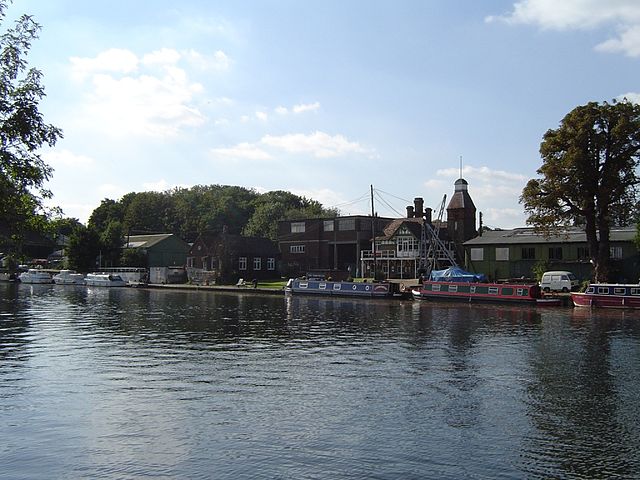 This island is full of several species of willow trees and is revered as a nature reserve.
To visit all these Eyots in River Thames, you can call +44 20 77 400 400 and inquire about booking a cruise seat. The cruise ships start at various times during the day. They are equipped with bars and mini snack kiosks.
A guide will keep giving a running commentary so you will have a better understanding about this history of these Eyots in River Thames.