10 Extraordinary Places in Indonesia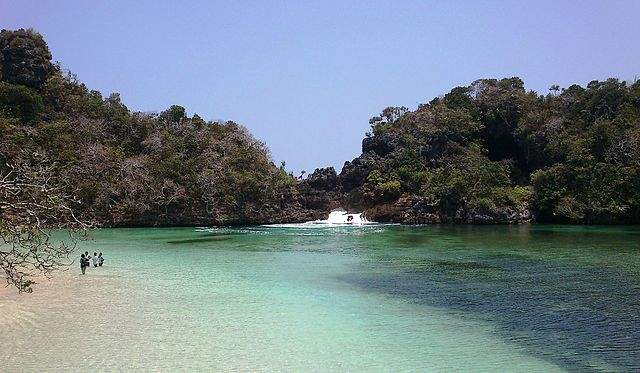 Probably, Indonesia is one country in the world that an individual cannot plan for a holiday without some guidance. It is because the country is too large and spread over a vast area comprising a little over 19 million sq. km. Let us visit 10 Extraordinary Places in Indonesia in this blog post.
Look at the map of Indonesia above. It starts from Malaysia in the South China Sea and ends just above Australia in the South Pacific Ocean.
Indonesia comprises over 18,000 islands of which, only 6000+ are only occupied by human beings.
Only 5 islands are primary and the rest of the 18000 are located in 30 archipelagos.
A total of 700 languages are spoken in this country.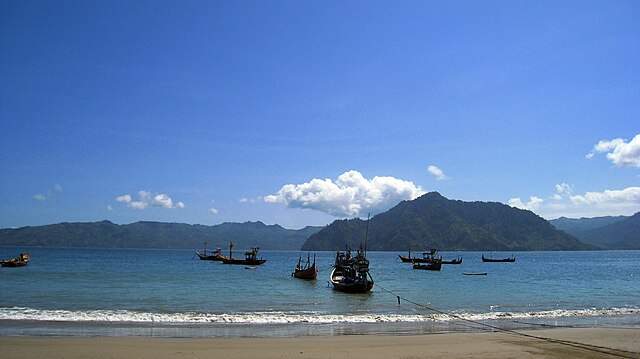 Indonesia is too vast and wide to visualize.
You may have to undertake more than a dozen trips to see all of the incredible places in Indonesia. Each trip should last 2 to 3 weeks,
10 Extraordinary Places in Indonesia
Treat this blog post only as teaser uncovering offbeat locations in Indonesia. If you find you are open mouthed, when you get to know several of mind-boggling destinations in Indonesia, you will gear up to plan 12 trips as I mentioned.
Kai Islands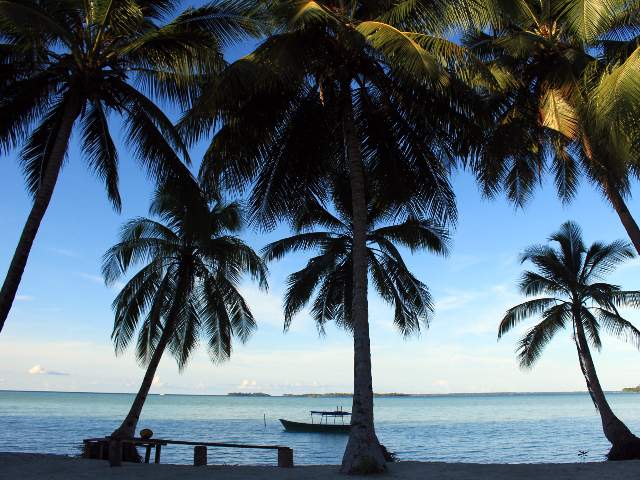 Do you know how remote the Kai Islands are? The western coast of New Guinea is only 140 km away. It is that far if only you can visualize where the Guinea Islands are.
Kai Islands are part of Malukku Islands province of Indonesia.
The Kai archipelago contains 47 islands and islets. The two main islands Kai Besar and Kai Kecil are clearly visible in the map.
These two Kai Islands are remote and thus are almost off the beaten path. They are floating in Banda Sea with striking beaches, marine lives that you have not seen hitherto and extremely peaceful. Kai Islands are truly ideal for islands for holiday.
You can definite call them as incredible locations in Indonesia and perfect for honeymoon.
These two islands are mostly covered with dense tropical forest. It is exciting to meet the locals who speak alien languages and their culture is also interesting to know.
The Kai islands being less visited are blessed with astonishing beaches. The beauty of Pasir Panjang Beach in particular is beyond description.
The beaches wear white sand and nearly deserted. You can have all the fun.
The receding sea:
Every year in October, for two days, the sea withdraws up to 6 km inside! The resultant geography enables the local to just walk into neighboring Kai Islands.
This unique sea receding phenomenon is called "Meti Kai".
Those two days in October are celebration time for the locals.
The lack of water sports facilities is made up by visiting several uninhabited islands.
Reaching Kai Besar:
Domestic flights are available from Makassar, South Sulawesi, and from Ambon, the capital city of Malukku Islands.
Beach-facing cottages are available to stay. However, with restaurants attached, you have to depend on home food only.
Go to Kai Islands if you want to see how the far east of Indonesia looks like. You will touch the paradise, only to return to the harsh realities of city life.
Green Canyon
Canyons fascinate me, irrespective of their sizes.
'Green Canyon'-the words itself will make anyone curious to see it.
The Green Canyon is located in Pangandaran Regency, West Java.
Look at the Green Canyon in a different angle.
The nearest airport to see the Green Canyon is located in the city of Bandung. It is the capital of West Java. Bandung is alo one of the largest cities in Java, one of the main islands of this country.
Cijulang River is the cause of the creation of this canyon, one of the breathtaking destinations in Indonesia.
Boating is available in the perennial river. You can see the canyon walls covered with moss and other plants, up close.
The river's water is incredibly clear. Such a place on earth can be present only in tropical islands.
As you ride in a boat, you can see tall green cliffs on its either side.
Inexplicably, you have to come in a boat for 45 minutes to reach the canyon.
Body Rafting in a river.
Here, the river water is damn good for a water sport called, "body rafting".
Simply said, it is a new kind of water adventure where you use your body instead of an inflatable to float/raft.
I think body rafting is not available anywhere else in the world.
This is one of the offbeat destinations in Indonesia. As the name indicates, it is in Sumatra Island, one of the major islands of it.
The Orangutans are classified as one of the endangered animals in the world. You can see them only in Malaysia and here in Indonesia. It is a highly protected sanctuary of Orangutans.
Even though endangered, you can easily spot the primate because, there are more than 5000 Orangutans in the sanctuary.
The exact location to see the Sumatran Orangutan (the difference between the Bornean and Sumatran Orangutans are not known clearly) is a village known as Nukit Lawang, North Sumatra.
In order to see the Orangutans, you need to travel about 90 km from the city of Medan, the capital of North Sumatra. Car rentals are abundant is Medan. Stay in a Medan hotel and take a day trip to the Sumatran Orangutan Sanctuary.
Weh Island
This is the first time I am coming across this island's name even though I have written about numerous Indonesian Islands. This means Weh Island is an offbeat location in Indonesia.
You can take a ferry from Banda Aceh, a port city that also serves as the capital of Aceh, one of the provinces of Sumatra. The ferry ride is two hours long.
Locally, Weh Islands is called Sabang. It is located on the north-west coast of Sumatra.
This island is floating in the Andaman Sea, near the northern tip of Sumatra. Only 15 km separate it from Sumatra. There is trait in between
them.
Megamouth Shark
Inexplicably, Megamouth Shark, one of the rarest species of sharks is spotted off the shores of Weh Island.
Weh Islands has an active volcano. Coral reefs are found in abundance in and around Weh Island that is surrounded by a few more islands. You can visit them from Weh Island.
The coral reefs, the rare species of Meganmouth Shark make the island as a diving tourist center.
Mount Bromo
Again an offbeat location in Indonesia, it is an active volcano with its crater standing at an altitude of 7600 feet!
This is an East Java site.
In spite of its offbeat location status, it is slowly gaining visitors.
Interestingly, the name Bromo points out to Lord Brahma. As a matter of fact, an idol of Lord Ganesh can be seen in the crater.
A jeep tour of the Bromo volcano is organized from a nearby small village known as "Cemori Levang".
Since the year 2004, the volcano erupted thrice; the last one in 2015.
If you dare, you can join a team of hikers with a local guide and climb the Mount Bromo. Walking on a volcano should give you goosebumps.
Banyu Wana Amertha Waterfalls
Such a long Indonesian name that is difficult to say and remember, but that doesn't take away its stunning tropical beauty.
It is one of the astounding destinations in Indonesia.
Bali Island is lucky to get this complex of waterfalls that is a big tourist attraction. Still, somehow, it is not easily found in the travelogues.
So many waterfalls in one place? They emanate a slight roar that is pleasant to the ears.
Did you notice the long walk on a paved path, through dense rainforest?. To me, the walk through the jungle is more exciting than the waterfalls.
Banyu Wana Amertha Waterfalls are near Ubud region Bali. You need to go in a car for more than an hour from Ubud town to hear the roar of the falls.
Labuan Bajo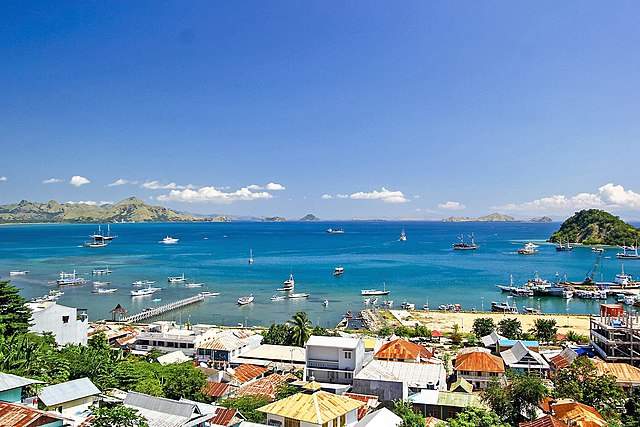 Does the photo of Labuan Bajo invite you to Flores, one of the Indonesian Islands? It is also a gateway to the Komodo Island, the site of scary-looking Komodo.
Visiting the Komodo is an inevitable agenda in your itinerary of Labuan Bajo.
Another big surprise awaits you at Komodo Island. It has one of the pinkest beaches in the world.
Labuan Bajo is only a town in Flores Island but it's beautiful beaches, proximity to the Komodo National Park, the presence of numerous pristine islands where no one lives, the large number of bats, make the town, one of the incredible destinations in Indonesia.
West Timor
Have you ever heard of "Maritime Southeast Asia"?  Singapore, East Timor, Indonesia, Brunei, Malaysia, and the Philippines constitute the Maritime Southeast Asia.
For your information, East Timor is a separate country.
West Timor is a province of Indonesia and is surrounded by the Timor Sea. It is a very large island comprising a big 14.7 k sq. km!
The island has no place in the tourist radar in spite of its unspoiled natural beauty that includes deserted beaches running to several hundred kilometers, tropical forests, waterfalls, caves, lakes, and mountains with rain-bringing trees.
West Timor (as well as East Timor) is hardly covered by island explorers and travel bloggers because it is an offbeat location in Indonesia. It floats almost at the southern tip of this country.
Top places to see include:
Oenesu Waterfall
Tblolong Beach
Pantai Baliana Beach
The list of natural wonders and beautiful places to see in West Timor is quite lengthy numbering about 230. West Timor travel needs a dedicated blog post coverage.
Flights to West Timor are available from Bali. The duration of flight will be around 75 minutes.
Flores Island is also connected to West Timor by flights. Similarly, Darwin, an Australian city also offers flight services to West Timor. It is an hour long flight.
Flores Island is also a gateway to West Timor by sea passage.
Moyo Island
An unheard of island but a stunningly increible destination in Indonesia, Moyo Island is thinly populated. The virgin beaches, and crystal clear waters will keep you stay grounded on the island's shore for long.
The island is certainly a hidden gem and sadly, even passionate nature lovers and wildlife enthusiasts are not aware of the island and the Moyo Island Hunting Park that is teeming with awesome wildlife such as:
Long-tail Macaque
Barking Deer
Flying Fox
Butterflies
If you are a tireless hiker and foray deeper into the park, you will stumble across scenic waterfalls set amidst dense folio.
Astonishingly, Moyo Island is situated at an altitude of a little over 2000 feet.
Mentawai Islands
Mentawai Islands Regency is not far off from Sumatra's west coast. A group of 70 Indonesian Islands is classified under offbeat locations in Indonesia.
Together, they comprise 6000+ sq. km. Inexplicably, these remote islands are blessed with surf-friendly waves.